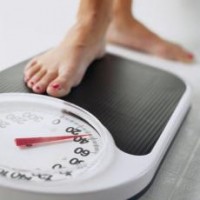 When we are young we do not think much about fitness. That is because we are always active. We "Play". As we get older and the demands of life sets in we lose that element out of our lives, but we do not have to.
The weather outside is getting nice at this time of year so go outside and "Play". Run, swim, bike, hike, whatever. Just be active with something that will get your heart rate up.
You do not have to go on a crash diet in order to lose weight, just be aware of what you are taking in and how much.
Swap out the biscuit in the morning for an apple, make your afternoon snack some nuts or celery, and not a cookie.
The real trick is "Keep it Simple" and sooner than you think you will see the results.
A little about me.
My name is Todd Mayer. I have been a Clarksville resident all my life. I have three kids. As they got older and more active I started researching ways to stay in shape, so I could keep up. We have raced motocross and mountain bikes, played soccer and tennis,  and we love all of the outdoor activities (wakeboarding, water skiing, hiking, camping etc.)  So I tried out several different programs at home to stay in shape including  running, weight lifting, biking, etc. I researched several different fitness programs and found that the best combination is strength training and cardio together in one workout, and this is  the easiest fitness program to stick with.
I see alot of people that are in poor shape, and overweight.  Our country is one of the worst in the world for obesity and diabetes. So I made it my mission in life to try and help others deal with their weight and fitness problems. In March I opened the Boom-Fit, a  30 minute workout center in Northeast Clarksville. Boom-Fit combines fast pace anerobic machines with aerobic recovery stations for a complete body workout in just 30 minutes. We are the first CO-ED facility of this kind in this area, and have the lowest monthly fees of any gym in Clarksville. We want to help you make a difference in your life!