"All for Less" offer features wireless, high speed internet, and unlimited local and long distance voice services on one consolidated bill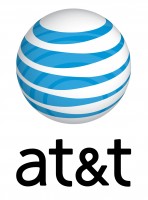 DALLAS – Demonstrating its ongoing commitment to providing affordable solutions for small businesses in a tough economy, AT&T* today announced the industry's first bundled offer targeted at small businesses that includes wireless, wired and high speed Internet services, starting at less than $100 a month.
The "All for Less" bundle is now available to qualifying small business customers (one to four lines in a single location) across AT&T's 22-state footprint. The services, which come on one consolidated bill, include:
Wireless from AT&T: Customers will be able to conduct business on the go with 450 minutes each month per wireless device, which operates on the nation's fastest 3G network, available in nearly 350 U.S. metropolitan areas. AT&T provides a full suite of wireless devices and solutions that are ideal for small businesses.
AT&T High Speed Internet Business Edition: Available in a variety of speeds to accommodate the needs of any small business, the service includes U.S.-based business-class technical support, all-in-one protection suite for selected tiers, up to 11 e-mail accounts and AT&T Wi-FiSM connectivity at more than 20,000 hot spots at convenient locations nationwide and more than 90,000 hotspots worldwide.
Local Voice: Unlimited local calling voice package, including Call Forwarding and Caller ID.
Long Distance Voice: Unlimited domestic long distance calling.
To qualify, customers must already have wireless service or purchase new wireless service from AT&T in addition to new or existing local voice, long distance voice and broadband services.
"We know that small businesses today depend on communications services to keep their operations productive and to do business wherever they live and work," said Ron Spears, Chief Executive Officer, AT&T Business Solutions. "Small business customers also tell us that they like the simplicity of bundles – one provider, one bill, and greater discounts. That's why we're introducing an offer that includes our portfolio of industry-leading services at a great value, helping jump start small business activity in a tough economy and giving them yet another reason to select AT&T.
"In addition, the wireless component of this bundle is enabling the anytime, virtually anywhere communications desired by small businesses on the go," Spears said. "Through our nationwide capabilities and unparalleled product and service portfolio, we offer bundles that maximize productivity both inside and outside the office."
According to industry research firm In-Stat, small businesses with one to four employees spent nearly $17 billion last year on telecom services and associated equipment in such areas as wireless, broadband, and local and long distance voice – all of which AT&T is positioned to serve.
For more information or to purchase All for Less, small businesses should call a small business advisor toll-free at 1-866-790-3712 or visit att.com/AllForLess. Businesses with more than four lines or businesses with multiple locations that are interested in similar bundled offers from AT&T should contact their small business advisor or designated AT&T account manager.
Small businesses looking to find information about all AT&T products and services or free business resources such as webinars, white papers, training, case studies and best practices can visit att.com/onwardsmallbusiness.