Vehicles with flooding damage could be sold to unsuspecting Consumers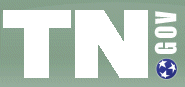 In light of the historic flooding throughout the state, the Tennessee Motor Vehicle Commission is encouraging consumers to be cautious when buying used cars. Scam artists may use this time to attempt to sell cars with flood damage to unsuspecting consumers.
Flooding can cause damage to the vehicle's computer and electrical systems, as well as potentially causing brakes and airbag systems to malfunction. The Tennessee Motor Vehicle Commission advises consumers to only buy from dealers that hold a Motor Vehicle Dealers License issued by the Commission. To search for a license, visit http://verify.tn.gov/.
"Disclosure that a passenger motor vehicle has become a flood vehicle shall be made at the time of transfer of ownership, and the next certificate of title issued after the transfer shall be conspicuously labeled with the word "flood" across the front," said Department of Commerce and Insurance Commissioner Leslie A. Newman.
If you are thinking about buying a used car, follow these tips to avoid buying a car with flood damage: 
Examine the car yourself. Check throughout the car, including under the seats for signs of mud or rust. Examine the carpeting to see if it is discolored or faded. If the carpeting is mismatched, it may be a sign that components have been replaced. Check for a mildew smell.
Test-drive the car on hills, highways and in stop-and-go traffic. Make sure all warning lights and gauges work properly. Test lights, wipers, turn signals, radio, heat and air conditioning several times to make sure they work properly.
Ask for the car's maintenance record.
Have the car inspected by a reputable mechanic.
Buy only from a reputable dealer. Ask the dealer if the vehicle is flood damaged and get the answer in writing at the time of the sale.
Visit http://tn.gov/commerce/boards/mvc/cartips.shtml# for more information on buying a used car. To file a complaint with the Motor Vehicle Commission, visit http://tn.gov/commerce/boards/mvc/complaint.shtml#.
The Department of Commerce and Insurance works to protect consumers while ensuring fair competition for industries and professionals who do business in Tennessee. www.tn.gov/commerce/