Austin Peay State University women's soccer head coach Kelley Guth continues to bolster the Lady Govs offense and has signed a second set of twins, Natalia and Tatiana Ariza, of Columbia, South America, to National Letters of Intent, she announced Wednesday.
The Ariza will join the Lady Govs following the U20 Women's World Cup, beginning July 13th, in Germany, where they are key players on the Columbian National team. Natalia, a defender, and Tatiana, a forward, have both started 20 straight games for the national team.
"We're really excited to have two players with their international experience," Guth said, "and to have players that will be able to come in as a freshman and make an immediate impact. We worked very hard to get them here and now we're waiting for them to arrive, while wishing them the best at the World Cup."
Tatiana Ariza will play as a striker for the Lady Govs, helping to fulfill a desperate need for a team that lost seven one-goal games in 2009 and scored only three goals in Ohio Valley Conference play. She will play alongside returning goal-scorers Monique Wong and Kellie Cannon – both seniors – as well as junior Rian Barger.
"She's an exciting player," Guth said. "She's very dynamic. She's strong on the ball, likes to go at people and likes to go to the goal. She knows how to score in crunch situations. I think she'll fit in very well here and we're expecting big things."
While Natalia Ariza lacks her sister's attacking experience, she likely will see time in the midfield for the Lady Govs. A versitale player who likes to play at a high pace, Natalie will provide much-needed depth in the midfield.
"Natalia is technically strong and very athletic," Guth said. "We're keeping the door open on where we might see her play in 2010. Most of her experience, at least internationally, is as a defender at a high level which is important. I don't know that we'll use her strictly in that role."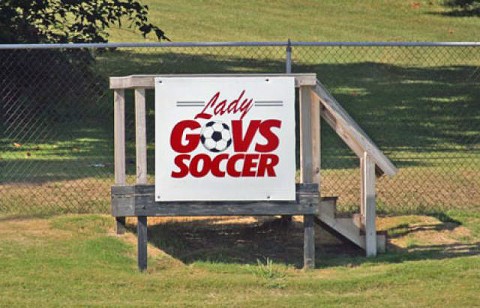 Qualifying for the World Cup saw the Columbian's finish second to Brazil at the South American Championships, placing them in a pool with host Germany, France and Costa Rica. Play begins July 13th against France.
Their experience on the pitch is unparalleled, even for the college game. Natalia and Tatiana are two of 13 players returning for a Columbian team that won the U17 2008 South American Championship and advanced to the U17 World Cup in New Zealand. Tatiana was the leading goal scorer in the 2008 qualifier and was named Most Valuable Player. Natalia, meanwhile, was a valuable defensive contributor throughout.
The Lady Govs are in much need of that kind of success for 2010, especially after an injury-ridden 2009 season that saw only one goal scored in OVC action. The defense, however, held strong allowing more than two goals only four times while limiting opponents to one goal or less on nine occasions. That included three scoreless ties and five one-goal losses.
"Although we're going to be young again this year, I think we're going to have some firepower in our incoming class," Guth said. "We have some offensive-minded players that will bring a spark that we've been lacking."