Topic: South America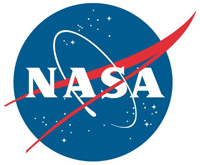 Washington, D.C. – Hot and dry. NASA says these are the watchwords for large fires. While every fire needs a spark to ignite and fuel to burn, it's the hot and dry conditions in the atmosphere that determine the likelihood of a fire starting, its intensity and the speed at which it spreads. Over the past several decades, as the world has increasingly warmed, so has its potential to burn.
Since 1880, the world has warmed by 1.9 degrees Fahrenheit, with the five warmest years on record occurring in the last five years. Since the 1980s, the wildfire season has lengthened across a quarter of the world's vegetated surface, and in some places like California, fire has become nearly a year-round risk.
«Read the rest of this article»
Austin Peay State University (APSU)

Clarksville, TN – Smartphone photos are fine for most tourists, but when Austin Peay State University (APSU) student Amir Elraheb first experienced the splendor of Madrid, Spain, he pulled out his watercolors to truly capture the city.
"It's sort of like a photograph, but when you are painting you have to pay attention to the details of whatever you're looking at so much harder, so scenes are engrained in my head," Elraheb, an Austin Peay State University foreign language major, said.
«Read the rest of this article»
Austin Peay State University

Clarksville, TN – Dr. Benita Bruster's cell phone pings all day with messages from WeChat—a popular Chinese social media app.
The Austin Peay State University professor and chair of the APSU Department of Teaching and Learning within the Eriksson College of Education downloaded the app earlier this summer, while on a recruiting trip to China, and now whenever she picks up her phone, she learns of another potential international student eager to study at APSU.
«Read the rest of this article»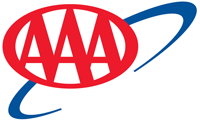 Tampa, FL – Monday is the conclusion to what was the most expensive April for gas prices in four years.
Tennessee gas prices averaged $2.64 on Sunday. Click here to view today's average. Sunday's daily average is 5 cents more than last week, 18 cents more than last month, and 51 cents more than last year. It is also the highest daily average since September. The national average price of $2.81 is the highest in more than three years (November 2014).
«Read the rest of this article»
Journal of the American Heart Association Report
Dallas, TX – Foreign-born adults living in the United States had a lower prevalence of coronary heart disease and stroke than U.S.-born adults in nationally representative data spanning 2006-2014, according to new research in Journal of the American Heart Association, the Open Access Journal of the American Heart Association/American Stroke Association.
«Read the rest of this article»
Nashville, TN – Nashville Zoo is pleased to announce that the new exhibit, Expedition Peru: Trek of the Andean Bear, graciously funded by 12 significant donors, will open on Thursday, March 15th. The addition of Andean bears will mark the first time this species has ever been housed at Nashville Zoo at Grassmere in its entire 21-year history.
"We're excited to introduce our Andean bears and a brand new, outstanding exhibit to Nashville," said Rick Schwartz, Nashville Zoo President and CEO. "One of our goals is to build the absolute best habitats for our animals and this exhibit is arguably the finest in the country for this species. We want to thank the community and our members for their unwavering support and patience during this period of exponential growth."
«Read the rest of this article»
Gas Prices Steadily Slide Lower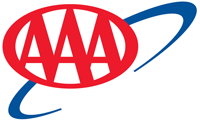 Nashville, TN – Motorists are seeing steady discounts at the gas pump. Tennessee gas prices have declined the last 12 consecutive days for a total of 7 cents.
During the past week, the state average dropped 5 cents. Sunday's state average of $2.34 is 1-cent less than a month ago, yet 27 cents more than this time last year.
«Read the rest of this article»
Written by Dwayne Brown
NASA Headquarters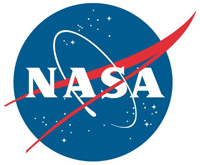 Washington, D.C. – A new NASA study provides space-based evidence that Earth's tropical regions were the cause of the largest annual increases in atmospheric carbon dioxide concentration seen in at least 2,000 years.
Scientists suspected the 2015-16 El Nino — one of the largest on record — was responsible, but exactly how has been a subject of ongoing research. Analyzing the first 28 months of data from NASA's Orbiting Carbon Observatory-2 (OCO-2) satellite, researchers conclude impacts of El Nino-related heat and drought occurring in tropical regions of South America, Africa and Indonesia were responsible for the record spike in global carbon dioxide.
«Read the rest of this article»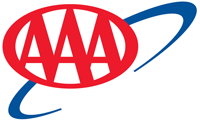 Tampa Bay, FL – At $2.45, today's national gas price average is the highest recorded price for a gallon of unleaded gasoline so far this year.
The near-term combinations of numerous refinery and pipeline shut downs, tightened access to supply levels in the Gulf and anticipated high gasoline demand surrounding Labor Day weekend, means motorists may not have seen the full impact of Harvey at the pump.
«Read the rest of this article»

Clarksville, TN – Archeology may not be a career Austin Peay State University history graduate student Katelynn DiStefano is pursuing academically, but that did not stop the graduate assistant in the University's Department of History and Philosophy from spending part of her summer searching for mummies along the northern coast of Peru.
DiStefano joined University of Alabama Ph.D. student Jenna Hurtubise, along with a small group of students and archeologists, in traveling to the South American country, where they continued Hurtubise's work in excavating and analyzing the history of the Casma, an underexplored ancient Peruvian culture.
«Read the rest of this article»