Topic: South America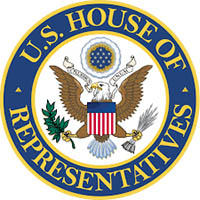 Washington, D.C. – U.S. Representative Mark Green has been named Ranking Member of the House Foreign Affairs Subcommittee on the Western Hemisphere, Civilian Security, Migration, and International Economic Policy.
Representative Green said, "It's an honor to be selected to serve as the Ranking Member of the Western Hemisphere Subcommittee, and I look forward to working with Lead Republican McCaul and my colleagues to strengthen the partnership of the United States with our neighbors across North, Central, and South America."
«Read the rest of this article»

Clarksville, TN – In January 2020, Dr. Ozzie Di Paolo Harrison, Austin Peay State University (APSU) professor of Spanish, had a busy summer of travel planned. He was set to take a group of students to Argentina for a study abroad trip he'd led for years, and later he intended to teach for the Máximo Nivel Institute in Costa Rica.
«Read the rest of this article»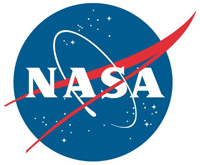 Greenbelt, MD – NASA says a small but evolving dent in Earth's magnetic field can cause big headaches for satellites.
Earth's magnetic field acts like a protective shield around the planet, repelling and trapping charged particles from the Sun. But over South America and the southern Atlantic Ocean, an unusually weak spot in the field – called the South Atlantic Anomaly, or SAA – allows these particles to dip closer to the surface than normal.
«Read the rest of this article»

Clarksville, TN – Caroline Clasby's suitcases are loaded with brochures, t-shirts and little novelty items all stamped with the red Austin Peay State University (APSU) logo. One day she's hurrying through the airport in Lagos, Nigeria, and the next she's handing out Governors gear to potential students in Dubai.
«Read the rest of this article»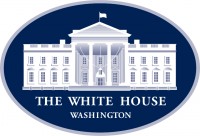 Washington, D.C. – On Wednesday, February 12th, 2020, President Donald Trump and First Lady Melania Trump welcomed President Lenín Moreno Garcés and First Lady Rocío González de Moreno of Ecuador to the White House.

The meeting signaled a historic turn in relations between the two countries. President Trump celebrated President Moreno's efforts to peacefully transition Ecuador away from "21st century socialism" and toward a democratic society with a free-market economy.
«Read the rest of this article»

Clarksville, TN – The sounds of West Africa will fill the hall of Clarksville's oldest professional theatre, the Roxy Regional Theatre, for one afternoon this month.
The Cumberland Winds celebrates Black History Month with a special concert in the intimate setting of the Roxy Regional Theatre on Sunday, February 23rd, 2020 at 2:00pm.
Organized by Yvonne Kendall and Mike Ritter, this narrated performance of instruments, song and dance will travel through time from West Africa to the Americas — North America, South America and the Caribbean — celebrating the musical influence of African culture in the New World.
«Read the rest of this article»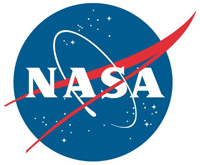 Pasadena, CA – A new NASA study shows that over the last 20 years, the atmosphere above the Amazon rainforest has been drying out, increasing the demand for water and leaving ecosystems vulnerable to fires and drought. It also shows that this increase in dryness is primarily the result of human activities.
Scientists at NASA's Jet Propulsion Laboratory in Pasadena, California, analyzed decades of ground and satellite data over the Amazon rainforest to track both how much moisture was in the atmosphere and how much moisture was needed to maintain the rainforest system.
«Read the rest of this article»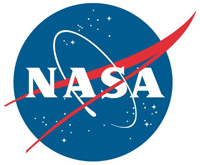 Washington, D.C. – Hot and dry. NASA says these are the watchwords for large fires. While every fire needs a spark to ignite and fuel to burn, it's the hot and dry conditions in the atmosphere that determine the likelihood of a fire starting, its intensity and the speed at which it spreads. Over the past several decades, as the world has increasingly warmed, so has its potential to burn.
Since 1880, the world has warmed by 1.9 degrees Fahrenheit, with the five warmest years on record occurring in the last five years. Since the 1980s, the wildfire season has lengthened across a quarter of the world's vegetated surface, and in some places like California, fire has become nearly a year-round risk.
«Read the rest of this article»
Austin Peay State University (APSU)

Clarksville, TN – Smartphone photos are fine for most tourists, but when Austin Peay State University (APSU) student Amir Elraheb first experienced the splendor of Madrid, Spain, he pulled out his watercolors to truly capture the city.
"It's sort of like a photograph, but when you are painting you have to pay attention to the details of whatever you're looking at so much harder, so scenes are engrained in my head," Elraheb, an Austin Peay State University foreign language major, said.
«Read the rest of this article»
Austin Peay State University

Clarksville, TN – Dr. Benita Bruster's cell phone pings all day with messages from WeChat—a popular Chinese social media app.
The Austin Peay State University professor and chair of the APSU Department of Teaching and Learning within the Eriksson College of Education downloaded the app earlier this summer, while on a recruiting trip to China, and now whenever she picks up her phone, she learns of another potential international student eager to study at APSU.
«Read the rest of this article»