Written by U.S. Army Sgt. 1st Class Kenny Scott
3rd Brigade, 101st Airborne Division Public Affairs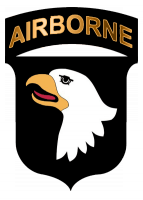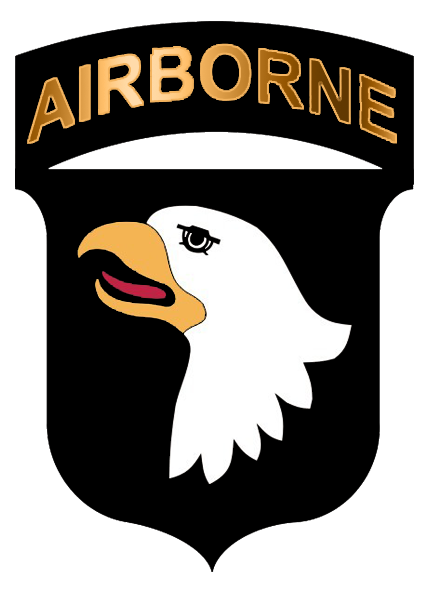 Khowst Province, Afghanistan – Of the many ceremonies and remembrances commemorating the anniversary of the 9/11 attacks, one struck a personal note for a group of Soldiers at Forward Operating Base Salerno September 11th.
The Soldiers are Army Reservists from New Jersey and New York serving with the 344th Combat Support Hospital. When the twin towers of the World Trade Center fell, two of the unit's Soldiers were inside.
U.S. Army Capt. Michael Mullan and Sgt. Shawn Powell had been serving with the 344th CSH for years before the September 11th tragedy. On that dark day, both men were working as New York City firefighters and had responded to the tower disaster in an attempt to save the thousands trapped inside.
"It was a day like no other in my lifetime, and I think it's important we don't let the memories of that day fade away," said Lt. Col. Gregory Kolb, commanding officer, 334th CSH, and a resident of Dacula, GA. "It is something that our country has never encountered before, and I think it's important we continue to tell the story, so our children and grandchildren know. The memories of that day should never fade away." «Read the rest of this article»
Clarksville's Downtown Market at Public Square was recently voted #1 in the state of Tennessee and #6 in the nation, in the 2010 America's Favorite Farmers Markets contest which is hosted each year by American Farmland Trust.
The online contest was a nationwide challenge to see which of America's farmers markets can rally the most support from their communities- and support we did receive!  Thanks to everyone that voted!
Voting has now closed, but you can show your support by visiting the Clarksville Downtown Market located Downtown at Public Square. The market is open every Saturday from 8:00am to 1:00pm and features fresh produce, baked goods, home décor, and much more!
For more details on the Clarksville Downtown Market, please contact the Clarksville Parks and Recreation at 931-645-7476 or visit, www.clarksvilledowntownmarket.com.

There is construction work taking place in the Veterans' Plaza area. Crews are working on a Memorial Garden in from of several of the offices. There may be temporary delays, but the only office that is temporarily using a back entrance for public use is the Veterans' Services office. Patrons may access that office through its Crossland Avenue entrance beginning today through the end of the month. All other offices are open as usual.
APSU Women's Soccer

Jacksonville, AL – Austin Peay State University women's soccer team dropped a 2-1 decision to Southeast Louisiana, Sunday, at the JSU/Adidas Gamecock Classic.
After opening the season winning five straight, the Lady Govs have now dropped two of their last three to fall to 6-2 overall. The Lions, meanwhile, extended their unbeaten streak to 6-0-1. Three Lady Govs were named to the JSU/Adidas Gamecock Classic All-Tournament team; Freshmen Andy Quiceno, Tatiana Ariza and Natalia Ariza.
"We played really well the first half, probably the best 45 minutes we've played all season," head coach Kelley Guth said. "We just didn't put away our chances. We looked like we got a little comfortable in the second half. We didn't execute and they scored two goals. We had a number of chances we should've scored."
«Read the rest of this article»

According to Montgomery County Sheriff's Office spokesman Ted Denny, the body found in a vehicle off of Dunlop Lane in Montgomery County Tennessee yesterday afternoon has been identified. The death is being investigated as a homicide.
Israel Rivera, the victim, was found shot multiple times in a Black Mustang convertible just off of Dunlop Lane less than a mile north of Beachaven Winery. He was described a 29 year old Hispanic male from Arizona, ex-military, with a NY Yankees tattoo on the back right hand side of his neck. His vehicle had sustained damage to both the hood and windshield, "It was like a garage door had come down on it" Denny stated. No photos are currently available. «Read the rest of this article»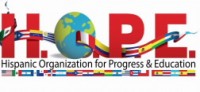 The Hispanic Organization for Progress and Education (H.O.P.E.) held a grand opening for their new offices which are located at 410 Church Street  in Clarksville, TN. The new offices features a waiting area, Conference/Classroom,  a small computer lab, a Kitchen, and a office for H.O.P.E. staff. While the new location is a bit smaller than the former Strawberry Alley location,  there is ample free parking just across the street, and other facilities are available when larger events need to be held. The new facility also boasts a warmer, more inviting feeling when you visit.
«Read the rest of this article»
APSU Men's Football


Austin Peay State University strong safety Jeremy Ross, who returned one of his three fumble recoveries for a touchdown against Middle Tennessee, has been named Ohio Valley Conference Co-Defensive Player of the Week.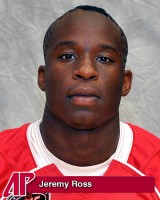 The College Park, GA, native earned the award along with Southeast Missouri defensive back Aaron Grimes.
In the Govs' 56-33 loss to Middle Tennessee, a Football Bowl Subdivision member,  Ross recovered three second-half fumbles, the second being picked up at the MTSU 16-yard line and returned for a touchdown to cut the Blue Raiders lead to 42-33 with 2:51 left in the third quarter. His three fumble recoveries now have him ranked first in Football Championship Subdivision statistics for fumble recoveries/game (1.50).
Ross also was credited with six tackles, including one tackle-for-loss, and had a pass break-up in the contest.
Jeremy Ross is just one of three starters from 2009 who returned to the APSU defense in 2010.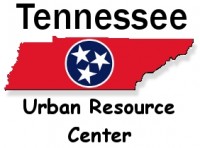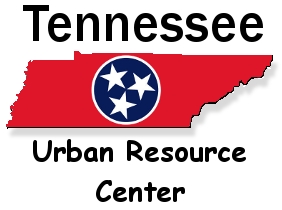 The Tennessee Urban Resource Center held a press conference to  announce that legal teams that will be involved in helping to insure that the residents of the Lincoln Homes Public Housing Projects gets a fair shake when it comes to the implementation of the City of Clarksville's Smart Growth 2030 Master Plan which calls for the demolition of the Lincoln Homes Public Housing Projects, and the relocation of its current residents.
Many residents fear that their homes will be taken away from them under this plan and that they will then be placed in housing units that are not going to be affordable to low income people.
«Read the rest of this article»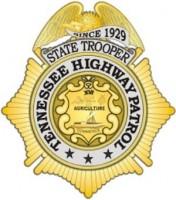 Nashville, TN – The Tennessee Highway Patrol today announced the promotions of three members of the administrative command staff under newly selected Colonel Tracy Trott. «Read the rest of this article»
Written by U.S. Army Pfc. Chris McKenna
3rd Brigade Combat Team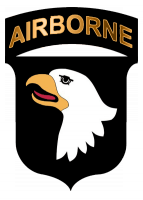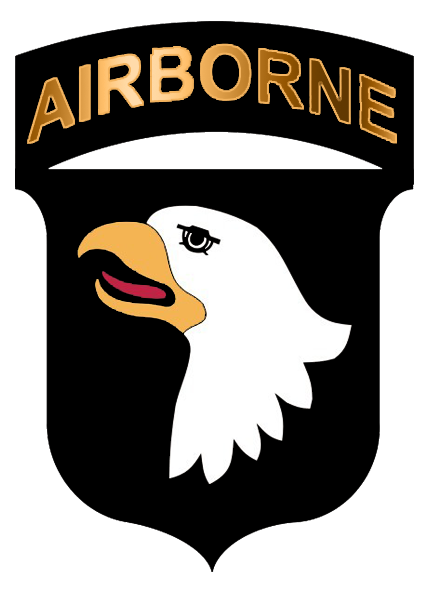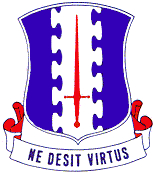 Khowst Province, Afghanistan — U.S. Army Lt. Col. Richard Ullian, 3rd Battalion, 320th Field Artillery Regiment commander, address a formation of Soldiers about 9/11 in front of the Task Force Rakkasan Tactical Operations Center at Forward Operating Base Salerno, Khost Province, September 11th.
"We all have a personal connection to what happened that morning … as the Twin Towers fell and the Pentagon burned; our very way of life was threatened," said Ullian, from Fort Campbell, KY "Osama Bin Laden and his fanatics mistakenly predicted the attacks of downtown New York and the Pentagon would lead to a collapse in the American way of life, but we have proven that [they] couldn't have been more wrong."
«Read the rest of this article»