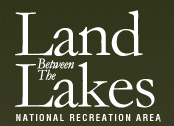 Golden Pond, KY – Enjoy an outdoor fall recreation opportunity by taking a drive through Land Between The Lakes (LBL) National Recreation Area. Revel in the cooler days, changing seasons, and autumn colors of your National Forest.
Visitors to LBL interested in viewing fall colors may do so by driving on the public access roads or by hiking, biking, horseback riding, or ATV riding on their respective designated trails.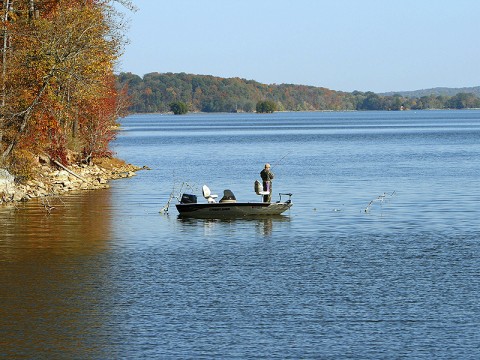 The natural process of leaves turning from green to a variety of colors is triggered by the temperature, light, and water supply. This also influences the degree and duration of fall color. The timing of the color changes is also species dependent. Blackgums and sumacs are usually the first to turn. Tulip poplars, sweetgums, sassafras, and maples follow soon after. Oaks are usually the last leaves to turn long after other species have already shed their leaves. "Fall colors should reach their peak over the next few days of October," said Dennis Wilson, Forester at LBL.
LBL has more than 151,000 acres of forest, primarily hardwood species. Certain colors are characteristic of particular species. Blackgums, sumacs, and Virginia creepers turn bright shades of red; sassafras turns a brilliant orange; tulip poplars and hickories turn shades of yellow.  Oaks turn red, brown, or russet.  Maples and sweetgums display the most vibrant colors of fiery reds, yellows, and oranges.
For more information call the Forest Service's Fall Foliage Hotline at 1-800-354-4595 or visit the Fall Colors website at www.fs.fed.us/news/fallcolors for detailed information on the progress of autumn color displays throughout the country.
About Land Between The Lakes
Land Between The Lakes is managed by the Forest Service, U.S. Department of Agriculture, in partnership with "Friends of LBL," to provide public lands outdoor recreation and environmental education. We encourage visitors to review our website at www.lbl.org each season, and throughout the season, for our Calendar of Events, updates on programs and policies, safety information, and temporary trail and road closures. Additional LBL and "Friends of LBL" information is also available on our website or by calling 1-800-LBL-7077 or 270-924-2000.