By Teresa M. Walker
The Associated Press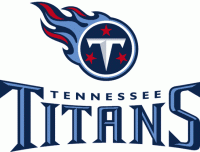 Nashville, TN – If Tennessee receiver Kenny Britt keeps playing like this, defenses won't be able to focus only on stopping Chris Johnson.
Kerry Collins threw three touchdowns to Britt, who had the best game of his career two days after being involved in a bar fight, and the Titans scored a team-record 27 unanswered points in the fourth quarter to beat the Philadelphia Eagles 37-19 on Sunday.
Britt had the best receiving game in the NFL this season. He caught touchdown passes of 26, 80 and 16 yards and finished with 10 receptions for 225 yards — all career highs for the second-year player on a day when he didn't start as punishment for his role in the fight.
"They see we got a receiver that can make plays downfield. They can't just leave him one-on-one and things like that," Johnson said. "It's all up to them who they want to stop."
Tennessee got 17 of its points off three Eagles turnovers — all by Kevin Kolb, who lost his starting job when coach Andy Reid announced after the game Michael Vick will start after the Eagles' bye.
The Titans (5-2) won their NFL-best 12th straight over the NFC with Collins making his first start in a year. Vince Young was sidelined by a sprained left knee and ankle that had him still limping in pregame warmups.
The Eagles (4-3) blew a 19-10 lead despite sacking Collins three times and forcing him into three turnovers. But Philadelphia couldn't convert any of those takeaways into points.
Kolb said he was disappointed to hear Vick would start next but said he knew he missed too many easy ones that allowed the Titans to hang around.
"It came back and bit us," Kolb said.
The turning point came when Tennessee, which had already intercepted Kolb, stripped him of the ball at the Titans 3 in the third quarter. Tennessee drove for a field goal to pull within 16-10.
"That can't happen," Reid said. "Then they take it the length of the field. You can't have those kinds of things. When you have a crucial third-down situation, you have to get off the field. There are things we can take out of this and learn from."
David Akers kicked his fourth and final field goal, a 28-yarder giving Philadelphia a 19-10 lead, early in the fourth quarter. He had his own big day a week after missing three attempts in a win over Atlanta.
But Britt was the story of the game.
Coach Jeff Fisher started rookie Damian Williams instead of Britt, who didn't take the field until the second quarter. His first catch went for a TD, a 26-yarder to put Tennessee up 7-3. Fisher said after the game he might punish Britt further once he got all the information available on the fight.
"His performance has absolutely nothing to do with what happened (Friday), OK? Absolutely nothing," Fisher said. "It was a great performance. I mean, an outstanding performance. It is two separate issues right now."
The Titans' first-round draft pick in 2009 out of Rutgers had his biggest play when he came back for Collins' pass near midfield as Eagles safety Nate Allen slipped. Britt caught the ball near the sideline and outran a defender to the end zone to pull Tennessee within 19-17 with 13:13 left.
Britt said he felt he had to redeem himself a little bit. He also said he learned he shouldn't be out after midnight and his fiancee was also mad at him, but he wouldn't comment on the fight.
"My job is out there to go play," Britt said. "That's what they asked me to go do, and my teammates, they were like , `Hey, erase that stuff out of your head, go out there and play your best.' That's what I tried to do."
The Titans defense, stretched most of the game, came through by forcing the Eagles three-and-out on three consecutive drives in the fourth quarter. The first set up Tennessee's go-ahead drive. Collins found Britt for a 42-yard completion that set up Rob Bironas' second field goal, a 38-yarder, to put Tennessee ahead 20-19 with 9:26 left.
Britt had the best game receiving ever against the Eagles, topping the 213 yards by Dallas' Tony Hill in 1979.
"For a guy to continually catch the ball over and over, then we've got to do things better from a coaching standpoint," Reid said. "Obviously, the players need to do some things better, too."
After another three-and-out, Collins capped a 53-yard drive by finding Britt yet again in the end zone for his third TD with 5:03 left. Bironas added his third field goal with 22 seconds remaining, and Cortland Finnegan picked off Kolb and ran it back 41 yards for the final margin as time expired.
For all the talk over the past week and the NFL's video and memo to teams on hits to the head, nothing happened when Philadelphia linebacker Ernie Sims knocked Johnson out of bounds in the first quarter, putting his helmet to Johnson's head at the end of an 11-yard run.
No flag was thrown, even though fans started yelling immediately — especially after a replay on the video board in the stadium.
Notes: Britt's performance was the best by a Titans receiver since Drew Bennett had 233 yards receiving and three TDs against Kansas City on December 13th, 2004. … Britt now has a TD catch in five straight games, joining Bill Groman (eight in 1961) and Chris Sanders (five in 1995) as the only players in franchise history to do that. … Eagles receiver Riley Cooper had one catch coming into Sunday. The rookie had his first NFL TD and another 37-yard reception. … The loss snapped the Eagles' NFL-longest active streak of 22 straight wins when leading at the half.