Clarksville, TN – Planters Bank announces its sixth finalist for the 2010 Nissan Cube giveaway. Penny Goddard was selected as a finalist from all new accounts opened at the bank's eight branches in Clarksville and Hopkinsville during the month of September.
Goddard and husband, Philip, moved to Clarksville about 14 months ago when Philip was stationed to Fort Campbell. She is a self-employed horse trainer.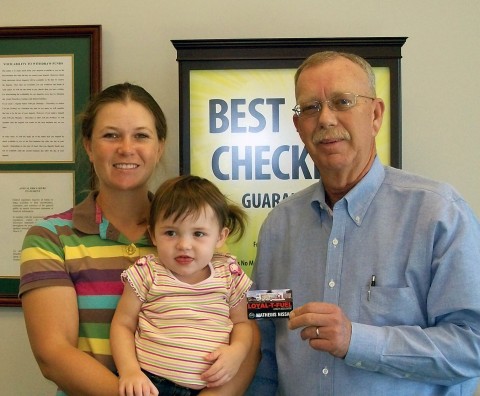 A total of 12 finalists will be selected for a chance to win the Cube, which will be given away Saturday, December 4. Remaining finalists will be selected from new account openings during October, an email entry between August and October, an APSU tailgate event entry, and two final random selections from all received entries.
Friday, November 12 will be the last day to register for the Cube.
Interested individuals may register to win in several ways:
At designated events throughout the year.
On site at any of the eight Planters Bank branches in Clarksville or Hopkinsville.
By opening any type of Planters Bank account through the give-away period.
Online at www.greatthingsbank.com.
Individuals may enter once per method, for a total of four times.
The five previously selected finalists are Angelic Gross, David Fain and Renee Hampton of Clarksville, and Risa Herndon and Candy Peters of Hopkinsville.
To check on car appearances and special events, visit the bank's Facebook page at www.facebook.com/plantersbank, or follow them on Twitter at www.twitter.com/plantersbank. Individuals may also request a list of appearances via email to .
About Planters Bank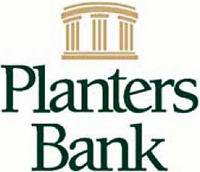 Since first opening its doors, Planters Bank has made a name for itself as an energetic player in the financial services market. Contributing to our success is the ability to leverage the flexibility associated with being locally owned and operated with a strong focus on service.
Today, Planters Bank has eight full-service locations serving Hopkinsville, Kentucky (Christian County) as well as Clarksville, Tennessee (Montgomery County). The bank's Main Street office in Hopkinsville is in the Dillard-Campbell House, which was built in 1849 and listed in the National Register of Historic Places.