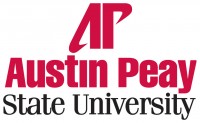 Clarksville, TN – The Provost Lecture Series at Austin Peay State University will explore the field of dance as both a scholarly pursuit and creative activity.
Marcus Hayes, assistant professor of dance, will present "Dance in Higher Education: The Intersection of Scholarly Inquiry and Creative Activity" from 3:00pm-4:30pm, Thursday, November 18th in the Morgan University Center, Room 303.
In 2007, Hayes joined the department as assistant professor in dance and theater. In May 1999, he earned a Bachelor of Arts with a double major in dance and history from Beloit (WI) College and, in May 2005, an M.F.A. with a concentration in dance choreography from Mills College, Oakland, CA.
At Without Shoes Modern Dance Company, Rockford, IL, Hayes was a company member and guest choreographer from January 2001-May 2003. He also has received dance training through the Gus Geordano Dance Studio, Chicago, and Beloit College Repertory.
Hayes' other professional teaching experience includes the University of Wisconsin and Madison School Community Recreation, both in Madison, WI, and Mills College, Rockford (IL) College and the School of the Rockford Dance Company.
His professional affiliations include the National Dance Education Organization and the Tennessee Association of Dance.
The Provost Lecture Series seeks to foster a spirit of intellectual and scholarly inquiry among faculty, staff and students. The program will be used as a platform for APSU faculty members who are recent recipients of provost summer grants, who have been awarded faculty development leaves and who have engaged in recent scholarly inquiry during sabbatical leaves.
APSU faculty members with recent research of acclaim also will be given a platform within this series. In addition, other faculty members of local or widespread renown will be invited to lecture within this series.
For more information about the Provost Lecture Series, call Dr. Brian Johnson, assistant vice president of academic affairs at APSU, at 931-221-7992 or e-mail him at [1].