Written by Spc. Tracy Weeden
101st Combat Aviation Brigade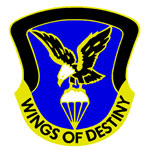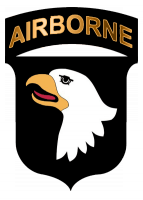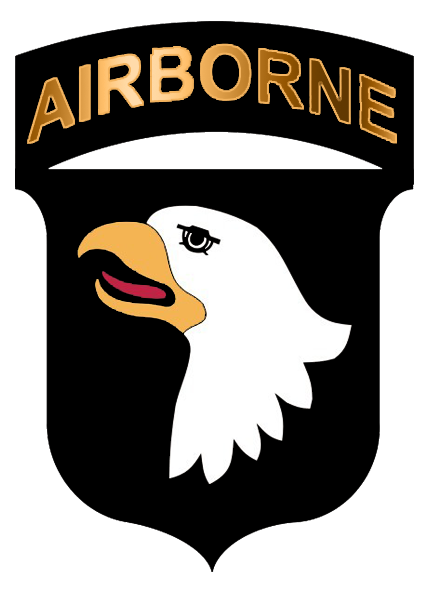 Kandahar Airfield, Afghanistan – Task Force Saber Pathfinder Team One conducted a Kandahar Airfield defense mission with the British Royal Air Force Regiment in Kandahar province, Afghanistan November 16th during the Afghan holiday Eid-al-Qorbon, a celebration of forgiveness, friendship and peace.

International Security Assistance Force and TF Destiny are committed to working side by side with the people of Afghanistan to bring peace and prosperity to their country.

While the Pathfinders have a specific mission of recovering downed aircraft and personnel, they continue to assist coalition forces by providing security to the community surrounding KAF.

"These types of missions allow us to regularly exercise mission planning and the execution of deliberate operations," said Capt. Jeffrey Rottenberg, F Company, TF Saber Pathfinder commander. "These are things that quick reaction force missions don't always give us the opportunity to do. It allows us to identify and work out any issues we find in our planning and the execution of tactical missions."

The peacekeeping effort was to secure the area around KAF from indirect fire and improvised explosive device threats through key leader engagement missions, said Sgt. 1st Class Troy Brin, F Co., TF Saber Pathfinder platoon sergeant. They visited two villages on the outskirts of KAF.

It is mission-essential for this joint force to work closely with the local villagers in Kandahar province.

When the Pathfinders conduct security patrols, it is important for them to build a friendly alliance with the villagers in order for them to build a foundation of trust, said Pfc. Zach Nadeau, F Co., TF Saber, Pathfinder.

Coalition forces need the villagers' trust and cooperation to help protect them and their children from insurgent activity.

"We offer them security and do our best to give them what they need," said Nadeau.

The RAF Regiment's main mission is base defense, which begins with building rapport with the surrounding communities in order to eliminate the threat of enemy activity.

"Working together with the 101st Pathfinders gives us additional depth from a tactical perspective," said Flying Officer Stephen Milne, 51 Squadron, RAF Regiment, officer commanding C Flight. "It also shows the locals we are working together for their safety and they can trust us."

The Pathfinders presence during KAF defense missions demonstrates their commitment to the Afghan people.

"The RAF Regiment plays an absolutely essential role in the force protection mission in and around Kandahar Airfield," said Rottenberg. "We are proud to contribute whatever we can to this multi-national effort."

Together, they were able to assess the attitude of the local population and express their regard for the villagers during the nation's religious holiday.

Throughout the mission, Brin reached out to the men and village elders, inquiring about their safety, needs and concerns.

"It is nice that you come to visit us, since we cannot visit you," said a village elder. "Thank you for coming."

The men all confirmed that they feel safe and have no trouble with insurgents threatening their village.

"If there is anything we can do for you, please let us know," said Brin to a village elder. "We are here for your safety."

The British RAF Regiment brought gifts too, including FM radios and candy to hand out to the children.

"The kids are the future of Afghanistan," said Milne. "It is important to keep them away from insurgent activity at a young age."

When they go on patrols through the local areas, they often distribute school supplies, soccer balls, candy and radios to show their good will.

The children of the villages are usually the first ones to come up and speak with the troops, usually wanting pens, candy and to play ball, said Milne.

The Pathfinders are not only assisting the coalition forces to protect the troops and citizens of Kandahar, but they are also providing their soldiers the opportunity to interact with the local community and train for future operations.

"Anytime you have the opportunity to work with an international partner, it's going to be a learning experience," said Rottenberg. "This has been a good experience and we're very grateful to the RAF Regiment for the opportunity."

During personnel recovery missions, the Pathfinders are employed to secure the area while extracting pilots, crew members, passengers and sensitive items from the downed aircraft, said Brin.

It is important for them to have an awareness and understanding of the area in which they operate.

"Interacting with the villagers is an important experience for us," said Nadeau. "It gives us the knowledge we need to lead soldiers in future deployments."

Pathfinders are infantry soldiers who have additional training in aviation operations such as tactical air traffic control, parachute operations, sling load rigging and execution, planning and execution of helicopter landing zones, and aerial delivery of troops and supplies.

Because they are on call 24 hours a day, the Pathfinders allocate teams in case they must respond to an emergency situation.

While this team of Pathfinders was out conducting security operations, another team was standing by to support TF Destiny's aviation operations.

"The team [on standby] is responsible for conducting any mission the task force assigns them to do," said Brin. "It could be anything from ARF, aerial reaction force, to QRF [quick reaction force] which consists of a myriad of different missions with our primary mission of personnel recovery and downed aircraft response."

The TF Saber Pathfinders go beyond their realm of responsibilities to the brigade, working side by side with the British RAF Regiment and the Afghan villagers to build a more secure and prosperous community in Kandahar province, Afghanistan.



Sections
News
Topics
101st Airborne Division, Afghanistan, Fort Campbell KY, Insurgent, International Security Assistance Force, Kandahar Airfield, Kandahar Province, Sadie Bleistein, Task Force Destiny, Task Force Saber, Tracy Weeden