APSU Women's Basketball

Clarksville, TN – Austin Peay begins a six-game road trip with a two-game, four-day visit to The Steel City. First up is a 6:00pm (CT), Tuesday contest against Big East Conference member Pittsburgh.
The Lady Govs wrapped up the pre-Christmas portion of their schedule with a 60-57 Ohio Valley Conference victory against Morehead State, December 21st. Austin Peay won the rebounding battle, 41-39, for the sixth consecutive game. For the second consecutive game, the Lady Govs also turned in a dominant effort on the offensive glass, outscoring the Eagles by a 23-9 margin in second-chance points despite the two teams each grabbing 16 offensive rebounds.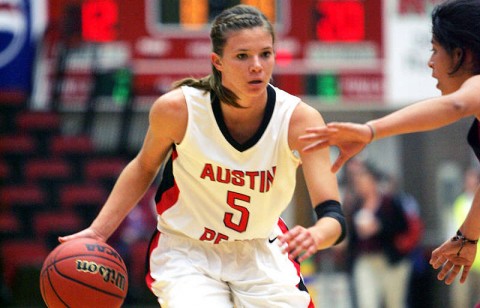 Junior Whitney Hanley secured the victory in the closing seconds. She made a pair of free throws with 16 seconds remaining to extend the lead to three points. At the other end of the court, Hanley contested the first of two three-point tries, forcing it to fall short of the basket. She then blocked a second attempt following an in-bounds play to end the Eagles threat. Hanley finished with 12 points, seven rebounds and two blocked shots.
Junior Jasmine Rayner posted her season's second double-double, leading the team in scoring (13) and rebounding (12). Sophomore Meghan Bussabarger added 12 points, seven rebounds and three steals.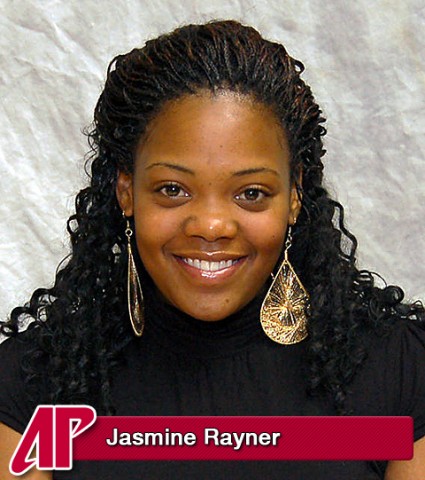 Pittsburgh returns home following a trip to Las Vegas for a pair of games in the Las Vegas Holiday Tournament. The Panthers fell victim to a Texas Tech come-from-behind effort, 78-65. However, they led UT-Arlington (95-61) wire-to-wire, taking a 51-29 lead into halftime.
Seven Panther players scored more than 10 points against UT Arlington, Asia Logan posting a team-best 13 points. Pittsburgh made 59 percent (36-of-61) of its field goals, including 50 percent (8-of-16) of its three-point attempts.
Four of Pittsburgh's starting five against UTA are averaging more than eight points per game. Leading scorer Brittaney Thomas (15.2 ppg) has not played in the Panthers last five games after starting the season's first six outings. Jania Sims is second on the team in scoring, averaging 14.0 points per game.
Key Notables From Lady Govs vs. Morehead State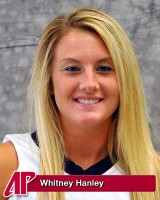 After being held to a combined 10 points against Eastern Kentucky, Sunday, junior Whitney Hanley and sophomore Meghan Bussabarger combined for 24 points and 14 rebounds against Morehead State.
Senior Dalila Thomas filled in her stat sheet with four points, four rebounds, a career-high four assists, two blocked shots and a steal in 26 minutes.
Austin Peay held Morehead State to 34.5 percent field goal-shooting, the lowest percentage by an opponent this season.
Austin Peay made 22-of-50 (44 percent) of its shots inside the arc and was 10 of 13 (76.9 percent) from the free-throw line.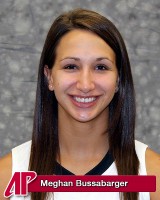 After losing the rebounding battle, 25-18, in the first half, Austin Peay won the rebounding battle by a 23-14 edge in the second half to finish with a 41-39 total rebounding margin. It is the fourth consecutive game APSU has outrebounded its opponent.
The Lady Govs and Eagles each grabbed 16 offensive rebounds. However, Austin Peay posted a 23-9 scoring edge in second-chance points.
Austin Peay was charged with just 17 turnovers, ending a streak of five consecutive games with 20 or more turnovers.
Next Up: Duquesne
Austin Peay continues its four-day stay in Pittsburgh with a 6:00pm, Thursday contest against Duquesne. It will be the second meeting all-time between the two teams but first since the 1996-97 season when they met in Birmingham, AL.
Next Carrie Daniels Show, January 5th
The Carrie Daniels Show returns with a 6:00pm, Wednesday, January 5th, show live from Edwards Steakhouse on Franklin Street in Clarksville. Hosted by Brian Rives for the third consecutive season.
The show will air live on WVRY 105.1 FM and be simulcast over the internet at www.LetsGoPeay.com.