Clarksville, TN – On February 27th, 2011, around 11:00pm, the 911 center received a call that a man had been robbed on Dominion drive by a man driving a dark colored SUV. The caller provided a tag number for the vehicle and direction of travel. When dispatchers tried to get the victim's personal information, he hung up and could not be reached.
Officers quickly located and stopped the vehicle described by the alleged victim. After the driver got out of the vehicle, officers could smell an odor resembling marijuana. The driver, Dwayne Walker could not speak clearly and started coughing.  As he coughed, he spit out a clear plastic baggy containing a green plant material, which field tested positive for the active ingredient in marijuana.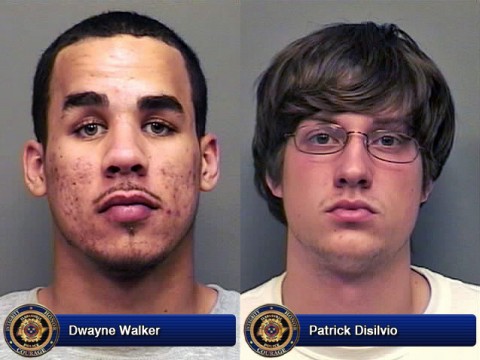 That's when the real story began to unfold. Walker told officers he met a man, later identified as Patrick Disilvio, at a Dominion Drive residence to buy marijuana. But, instead of paying Disilvio for the purchase, he just drove off.
Shortly thereafter, officers located Disilvio and confirmed that he was the one that called 911 to report a robbery.  Officers spoke with Disilvio and he told them that he was walking on Dominion Drive and a man demanded to be given what he had. He said he was scared so he gave the man $30.00.
After Disilvio told the officers his story, they revealed to him what they had been told by Walker. Disilvio then conveyed that a robbery did not take place and he was mad that Walker didn't pay for the marijuana. That's when he called Police.
Patrick Disilvio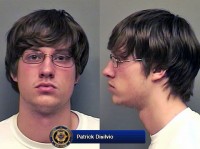 Name: Patrick Armond Disilvio (W/M)
DOB: 5/25/92
Given Address: 602 Fox Ridge Drive, Clarksville TN
Charged With: False Report
Arresting Officer: Nelson Rodriguez
Booked Into: Montgomery County Jail
Bond: $1,000
Dwayne Walker
Name: Dwayne Rashad Walker (B/M)
DOB: 10/27/92
Given Address: 3396 Allen Road, Clarksville TN
Charged With: Tampering with Evidence and Simple Possession
Arresting Officer: William Gilboy
Booked Into: Montgomery County Jail
Bond: $1,250.