Nashville Comes From Behind To Down Albuquerque, Snaps Five-Game Skid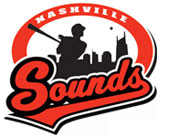 Nashville, TN – First baseman Mat Gamel put an exclamation point on his 5-for-5, five-RBI evening with a go-ahead double in the bottom of the eighth inning to lead the Nashville Sounds to a come-from-behind 7-6 victory over the Albuquerque Isotopes on Saturday evening at Greer Stadium.
Gamel accounted for all seven Nashville runs by scoring twice and driving in the other five to help Nashville (9-13) snap a five-game losing streak with the victory. He matched career highs for hits and RBIs in a game, finishing a triple short of the cycle. «Read the rest of this article»

Clarksville, TN – On 4-28-11 around 10:30am, a Ford Escort turned left from northbound Fort Campbell Blvd at Dover Crossing in front of a motorcycle. The motorcyclist was Air Evac'd to Vanderbilt Hospital with head trauma and wrist fracture.
The driver of the motorcycle's name is:  Antonio Rescueman, 52, of Clarksville TN. Rescueman is in stable condition and will probably be released from Vanderbilt on Monday or Tuesday.
For more on the story see: Car turns in front of Motorcycle and is hit in the Passenger Door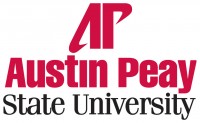 Clarksville, TN –  Dr. Sergei Markov, associate professor of biology, was named the recipient of Austin Peay State University's prestigious Richard M. Hawkins Award during a ceremony on April 26th. The award is presented every spring in recognition of exceptional scholarly and creative work produced by a faculty member.
Markov has earned an international reputation in recent years for his groundbreaking biofuel research. Aside from being published in more than 70 research publications, he has been profiled by media outlets across the globe, and just last month, the industry trade publication Biodiesel Magazine wrote a feature on the work he is doing at Austin Peay. «Read the rest of this article»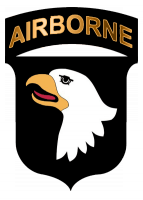 Fort Campbell, KY – As soldiers left the plane they filed in a single file line to shake hands with the wounded soldiers who had been there to greet them home.  There were lots of hugs and hand shakes along the line.
As the huge hanger doors opened wide, the wounded soldiers lead them inside for the official Welcome Home Ceremony.
«Read the rest of this article»
APSU Women's Softball

Cookeville, TN – Austin Peay's softball team gave up two four-run first innings to Tennessee Tech on Saturday afternoon on its way to being swept by the Golden Eagles by scores of 8-2 and 8-0.
In Game 1, Lady Govs (11-37, 6-20 OVC) sophomore starting pitcher Morgan Brewer gave up four hits – plus hit a batter – in the key opening inning, but two of the hits were tainted at best.
«Read the rest of this article»

Clarksville, TN – On 4/30/11, around 9:07am, Police responded to the 1500 Block of Madison Street about a man breaking into a residence. There was a 40 year old woman with her 15 year old daughter inside when the break-in occurred.
The 40 year old woman saw an unknown man approach her home and start knocking on the door.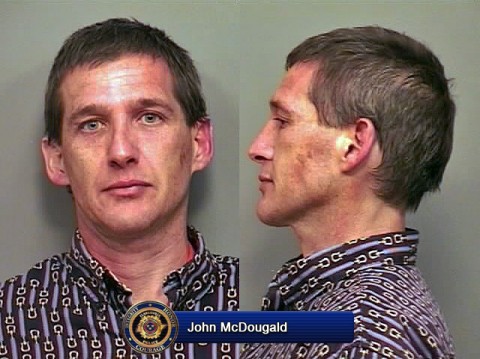 «Read the rest of this article»
Clarksville, TN – Clarksville Academy, a Pre-K through 12th grade private college preparatory school, is pleased to announce the signing of Josh Jerles to Rhodes College in Memphis, TN. Josh has been a student at CA for 13 years and a member of football team since Intermediate School.  He is an asset both on and off the field.
Josh's stellar ACT score and top level GPA put him in the sights of several area colleges and universities.
«Read the rest of this article»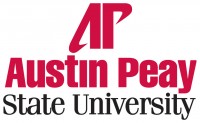 Clarksville, TN – Five Austin Peay State University professors have been singled out by their students and peers as exceptional teachers this year, earning them one of the University's top distinctions for tenure-track faculty members.
Michelle Rogers, biology instructor, Christina Chester-Fangman, assistant professor of library administration, Dr. Benita Bruster, assistant professor of teaching and learning, Dr. David Nelson, assistant professor of history, and Dr.Mercy Cannon, assistant professor of English, were named this year's Socrates Award winners, an honor bestowed by APSU annually to teachers who have excelled in motivating and inspiring their students. «Read the rest of this article»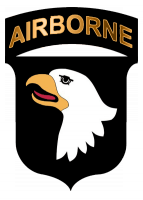 Fort Campbell, KY – The rain stopped just in time for the arrival of the flight carrying 310 Soldiers to Campbell Army Airfield early Thursday morning at 5:15am. There were 213 soldiers from the 1st Brigade Combat Team and another 97 from the 101st  Headquarters and Headquarters Battery (HHB).
Friends and family gathered just outside hanger 3 to watch the plane land bringing their loved ones home from a year long deployment to Afghanistan in support of Operation Enduring Freedom. Cheers filled the air as the soldiers exited the plane and began walking to the hanger.
«Read the rest of this article»

Clarksville, TN – Clarksville Police are asking for assistance on two cases they are working. One of them is a home invasion which took place recently and the other is a homicide which occurred several months ago.
We are working leads in both cases, but are looking for the public's help to give the cases a boost. «Read the rest of this article»