Dover, TN – Celebrate National Park Week at Fort Donelson National Battlefield by becoming a Junior Ranger! Park staff will be leading short hikes, demonstrating how the Civil War cannons worked, and exploring the historic fort and earthworks.
Events will begin at 11:00am on Saturday, April 23rd, 2011. Programs may be postponed in case of inclement weather.
Scout leaders, parents, and students are urged to meet the Ranger at the visitor center, and pick up their Junior Ranger booklets and activity sheets. There are no fees.
The park has special events planned for Memorial Day weekend and Labor Day weekend, check the park's website: www.nps.gov/fodo for updates.
The National Park Service protects and preserves the historic fort, earthworks, national cemetery, and surrender site at Fort Donelson National Battlefield.
About the National Park Service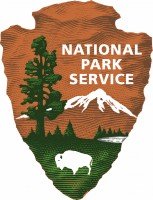 Since 1916, the American people have entrusted the National Park Service with the care of their national parks. With the help of volunteers and park partners, they proudly safeguard nearly 400 places and to share their stories with more than 275 million visitors every year. But their work doesn't stop there.
The National Park Service is a bureau of the U.S. Department of the Interior and is led by a Director nominated by the President and confirmed by the U.S. Senate.
Sections
Arts and Leisure
Topics
Civil War, Civil War Sesquicentennial, Dover TN, Fort Donelson National Battlefield, Junior Ranger, Labor day, Memorial Day, National Park Service