Minor Increase in Radiation Levels Poses No Public Health Threat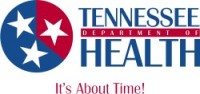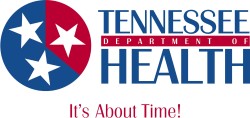 Nashville, TN – The Tennessee Department of Health advises residents that there is no need to purchase or take potassium iodide (KI) because of the on-going nuclear crisis at the Fukushima Nuclear Power Plant in Japan, and the recently reported minor increase in radiation levels in Tennessee. The Nuclear Regulatory Commission also has issued guidance stating that taking KI is not recommended. KI is given to people who are exposed to certain types of radioactivity.
"There is no reason for Tennesseans to purchase or take potassium iodide," said Health Commissioner Susan R. Cooper, MSN, RN. "The state has a supply of KI, but only to be used if there is an emergency or a risk of harm to Tennesseans. There is neither a cause of concern nor a risk to public or individual health. The state epidemiologist will recommend use of potassium iodide for residents if ever the need occurs."
KI is a chemical compound that can be used for short term protection of the thyroid gland from exposure to radioactive iodine, only one of many radioactive materials that may be released from a nuclear power plant. KI is only effective at protecting a person's thyroid gland from airborne or ingested radioiodine if taken within a relatively narrow time frame prior to or after exposure. It does not protect any other organs in the body.
The Tennessee Department of Environment and Conservation reported today that routine and ongoing state air monitoring indicates the presence of very low levels of Iodine-131, an isotope linked to the Japanese power
plant. Tennessee's results are consistent with sampling results reported by federal agencies, licensees and neighboring states.
Because of the low threat of radioactivity exposure in the United States, the federal government is not advising people to take any protective measures at this time. Staying informed is the best step for people to take.
Radiation is present in our environment, usually at very low levels known as background radiation. In addition, people who undergo certain medical tests or procedures such as an X-ray are exposed to low-level radiation that is generally not considered harmful.
TDOH has no reason to believe radiation from Japan will affect Tennessee. The levels of radiation being released from the damaged nuclear power plants in Japan are constantly being assessed. The department will continue to receive information from federal and state agencies to determine appropriate steps to take as the situation in Japan evolves, and will issue additional guidance as needed.
For more information about the Japan nuclear emergency, see www.bt.cdc.gov/radiation/japan/ki.asp. To learn more about radiation, go to http://emergency.cdc.gov/radiation/. Details and information about the Nuclear Regulatory Commission are available online at http://www.nrc.gov/
Connect with TDOH on FACEBOOK and Twitter @TNDeptofHealth