Written by By U.S. Army Sgt. Luther L. Boothe Jr.
Task Force Currahee Public Affairs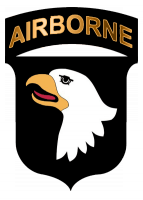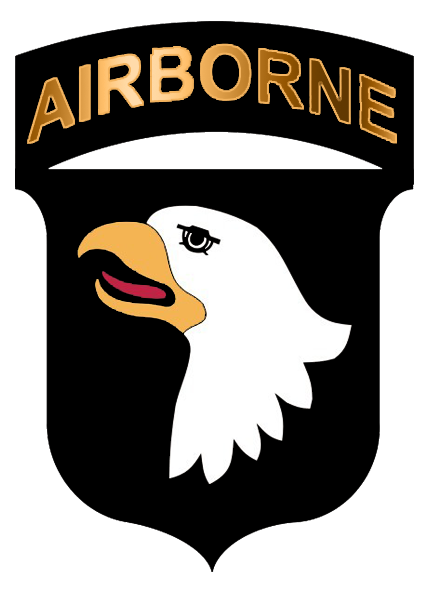 Paktika Province, Afghanistan – U.S. Army Soldiers from Task Force Currahee are using National Stress Awareness Month to reflect on the various stresses of life in a deployed environment and ways they can overcome them.
 
April is National Stress Awareness Month, created 15 years ago to bring more attention to the dangers of stress, ways to deal with stress and to debunk common misconceptions about stress.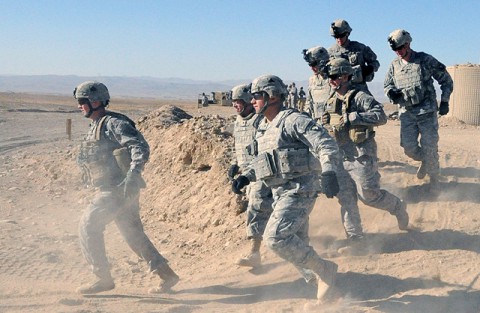 "Stress awareness month is important because despite our best efforts, there is still a stigma associated with mental health," said U.S. Army Capt. Patrice E. Shanahan, the brigade psychologist for TF Currahee's Company C, 801st Brigade Support Battalion, 4th Brigade Combat Team, 101st Airborne Division and native of Lakeland, FL. "The more we talk about mental health concerns, the more comfortable individuals will be in coming forward and getting the help they need. Stress awareness gives us that little reminder to evaluate our lives, and how we are coping."
She said while deployments can increase stress levels for Soldiers, many TF Currahee Soldiers take advantage of places like the gym, basketball courts and the Morale, Wellness and Recreation Center to relieve a little stress.
  

"Coming to the gym allows me to take my mind off of the different stresses of deployment and helps to keep me sane," said U.S. Army Capt. Jessica A. Leccadito, the brigade joint visitors bureau officer with 4th BCT, 101st Airborne Division and native of York Town, VA. "(The gym) gets you out of the monotony of the day, gets your endorphins up, all while helping take your mind off of stressors like being away from family or working 12 to 15 hours a day."
"The Currahee command team has done an exceptional job at giving Soldiers ways to deal with stress by going out of their way to build and supply the gym," said Leccadito.
Studies support that physical exercise helps to relieve stress.
"The theory behind exercising and mental health wellness is that periods of intense exercise increases endorphins in the brain," said Shanahan. "Further research also demonstrates that regular exercise helps the brain naturally produce chemicals such as serotonin and norepinephrine, which protects us against anxiety and depression."
Throughout the deployment, the Currahees made several efforts to enhance Soldiers abilities to deal with stress. They have developed the Toccoa Tough resiliency program, held suicide prevention classes and played host to weekly movie nights, as well as, regular battle field circulations by the chaplains, brigade physical therapist and psychologist.
"The 4th BCT is proactive in helping the Currahees cope with the stressors of deployment," said Shanahan. "I regularly travel to most of the outlying (forward operating bases) and (combat outposts) along with the physical therapist to provide medical care as far forward as possible."
Not only are travels centered on improving the mental and physical health of the Soldiers, but the Currahee medical professionals take the time to advise company commanders on morale issues and are on-call in case of an emergency.
"When we travel, we are looking for any morale problems that may be present and link up with the company commanders to help address these issues," said Shanahan. "Furthermore, whenever there is a death or serious injury in the brigade, I travel out to that company immediately and provide psychological debriefings and grief counseling. The key is to address these stressful events right after they happen to prevent severe stress responses further down the road and help Soldiers cope."
Task force leaders believe these efforts may be responsible for the prevention of suicides in 4th Brigade for nearly two years.
"Because of positive leadership and proactive leaders, the Currahees have been aware and knowledgeable this deployment, creating the atmosphere that there are alternatives to the extreme result of stress, which is suicide," said U.S. Army Sgt. Maj. Joseph Singerhouse, the plans sergeant major and regular speaker at the Toccoa Tough resiliency training for the 4th BCT, 101st Airborne Div. and native of Prairie Farm, WI.
"Our Currahees are incredibly resilient," said Shanahan. "They are coping with being away from the comforts of America, away from family and friends, and are not only fighting an elusive enemy, but are also attempting to win the hearts and minds of the locals here in Afghanistan. Our Currahees understand this and understand that being a Currahee is more than just a unit or patch, it is a family. Currahees look out for each other and whether a Soldier is struggling with a physical wound or a less visible mental health wound, we all hold ourselves accountable and make sure each Currahee gets the care they need.