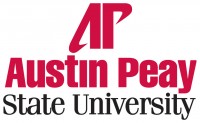 Clarksville, TN – In 1947, women in Argentina were finally given the right to vote. Jubilant crowds took to the streets, and the country's first lady, Eva (Evita) Perón was hailed as a hero for her role in spearheading the new law.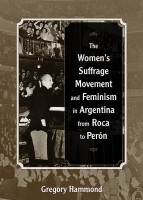 But Dr. Gregory Hammond, assistant professor of history at Austin Peay State University, points out that not all women were happy by this historic turn of events. In his new book, "The Women's Suffrage Movement and Feminism in Argentina from Roca to Perón," he argues that some of that country's most ardent feminists were against the Perón government enacting the new law.
"Here's the great irony," Hammond said. "The early generation of feminists, the ones who had worked for four decades in some cases, were all opponents of (President Juan) Perón. They thought he was basically a Fascist. Peron had said things in the past that indicated he supported Mussolini. And they believed if women got the right to vote from Perón, then they would vote for Perón."
That's exactly what happened. In the next election, women voted for Perón in higher numbers than men did.
"That ultimately is the point I'm trying to make in this book," Hammond said. "That women's suffrage tends to succeed when there is a political movement that can take advantage of that new constituency, that can appeal to women voters. The Perónists were brilliant at it."
Hammond's fascinating new book covers the entire 47-year span of the women's suffrage movement in Argentina, beginning with Dr. Cecilia Grierson's founding of the National Council of Women of Argentina in 1900. The book then moves through the next four decades, detailing the similarities and differences between women's suffrage movements in Europe and the United States.
Julia E. Rodriguez, author of "Civilizing Argentina: Science, Medicine, and the Modern State," described Hammond's book as "a compelling, readable narrative. It presents a convincing (and interesting) analysis of the complicated path to legal equality for women in Argentina."
Hammond started looking into this topic while he was still a Ph.D. student at the University of Texas at Austin. He wrote his dissertation on the subject, and after graduating, he traveled to Argentina to continue his research and expand the work into a book-length manuscript.
"I found that very few scholars had actually looked at this issue of women's suffrage and the women's movement in Latin America," Hammond said. "I decided this was a story that needed to be explored in a little more depth, and this was the result."
The University of New Mexico Press is publishing the book, and it should be available in bookstores and online in September. For more information on the book, or on women's suffrage in Latin America, contact Hammond at .