Topic: Argentina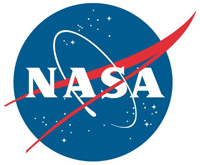 Greenbelt, MD – NASA says as Chile and Argentina witnessed the total solar eclipse on December 14th, 2020, unbeknownst to skywatchers, a little tiny speck was flying past the Sun — a recently discovered comet.
This comet was first spotted in satellite data by Thai amateur astronomer Worachate Boonplod on the NASA-funded Sungrazer Project — a citizen science project that invites anyone to search for and discover new comets in images from the joint European Space Agency (ESA) and NASA Solar and Heliospheric Observatory, or SOHO.
«Read the rest of this article»

Clarksville, TN – Have you ever wanted to travel the world? Cirque Italia has pulled out all the stops this year to take you on a magical trip around the globe.
Can you guess where our final destination will be? Trust us Clarksville Tennessee this is one adventure you cannot afford to miss! And it'll only be here for one weekend!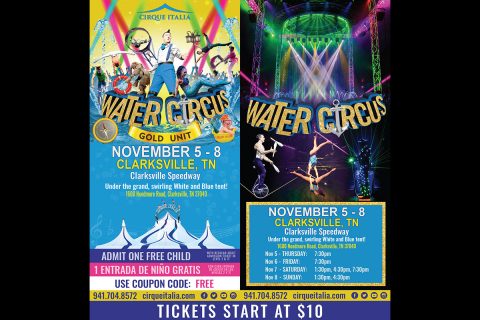 «Read the rest of this article»

Clarksville, TN – In January 2020, Dr. Ozzie Di Paolo Harrison, Austin Peay State University (APSU) professor of Spanish, had a busy summer of travel planned. He was set to take a group of students to Argentina for a study abroad trip he'd led for years, and later he intended to teach for the Máximo Nivel Institute in Costa Rica.
«Read the rest of this article»

Clarksville, TN – Next summer (or winter, since we're talking about the southern hemisphere) a group of Austin Peay State University (APSU) students will get an intimate look at global business practices during the APSU College of Business' inaugural study abroad trip to Rosario, Argentina.
«Read the rest of this article»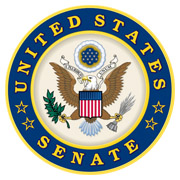 Washington, D.C. – On Friday, July 19th, 2019, Senators Marsha Blackburn (R-Tenn.), Ted Cruz (R-Texas) and Kevin Cramer (R-N.D.) encouraged Secretary of State Mike Pompeo to urge his Brazilian and Paraguayan counterparts to acknowledge the devastation of Hezbollah's presence in their home countries.
The letter comes during Secretary Pompeo's visit to Argentina this weekend to commemorate the 25th anniversary of the tragic bombing of the Asociación Mutual Israelita Argentina (AMIA) building, a Jewish community center, by Hezbollah operatives.
«Read the rest of this article»

Clarksville, TN – In 1978, the Spanish crime novelist José García Martínez-Calín created Gay Flower, a tough private detective reminiscent of Mikey Spillane's Mike Hammer and Raymond Chandler's Philip Marlow.
Flower's adventures through the hardboiled underworld of 1940s Los Angeles helped revive crime fiction in Spain and Latin America, but Martínez-Calín is rarely mentioned in academic journals or invited to the genre's many celebrated literary festivals, like Spain's popular Semana Negra (Black Week).
«Read the rest of this article»
APSU Sports Information

Clarksville, TN – The frontline for Austin Peay State University men's basketball got an injection of size for the 2018-19 season with the addition of Brazilian talent Matheus Silveira.
A 7-0, 230-pound left-hander from Tres Pontas, Silveira will pair nicely with Ivan Cucak to give head coach Matt Figger a pair of international big men with size and skill.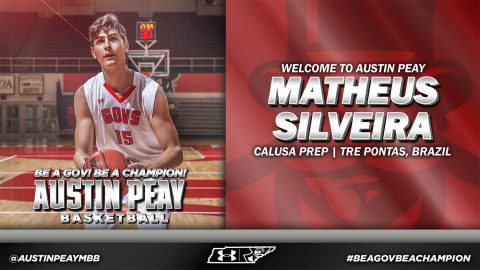 «Read the rest of this article»
NASA Headquarters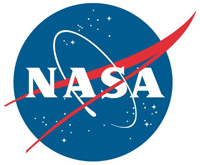 Washington, D.C. – A primitive solar system object that's more than four billion miles (6.5 billion kilometers) away passed in front of a distant star as seen from Earth. Just before midnight Eastern Time Sunday (12:50am local time July 17th), several telescopes deployed by the New Horizons team in a remote part of Argentina were in precisely the right place at the right time to catch its fleeting shadow — an event that's known as an occultation.
In a matter of seconds, NASA's New Horizons team captured new data on its elusive target, an ancient Kuiper Belt object known as 2014 MU69. Weary but excited team members succeeded in detecting the spacecraft's next destination, in what's being called the most ambitious and challenging ground occultation observation campaign in history.
«Read the rest of this article»
NASA Headquarters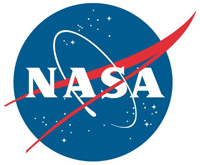 Washington, D.C. – NASA's New Horizons spacecraft doesn't zoom past its next science target until New Year's Day 2019, but the Kuiper Belt object, known as 2014 MU69, is already revealing surprises.
Scientists have been sifting through data gathered from observing the object's quick pass in front of a star – an astronomical event known as an occultation – on June 3rd.
More than 50 mission team members and collaborators set up telescopes across South Africa and Argentina, along a predicted track of the narrow shadow of MU69 that the occultation would create on Earth's surface, aiming to catch a two-second glimpse of the object's shadow as it raced across the Earth.
«Read the rest of this article»
NASA's Ames Research Center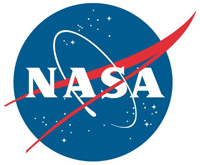 Moffett Field, CA – One of the best ways to learn how our solar system evolved is to look at younger star systems in the early stages of development. Recently, a team of astronomers including NASA scientists discovered a Jupiter-like planet within a young system that could serve as a decoder ring for understanding how planets formed around our sun.
The new planet, called 51 Eridani (Eri) b, is the first exoplanet discovered by the Gemini Planet Imager (GPI), a new instrument operated by an international collaboration, and installed on the 8-meter Gemini South Telescope in Chile.
«Read the rest of this article»