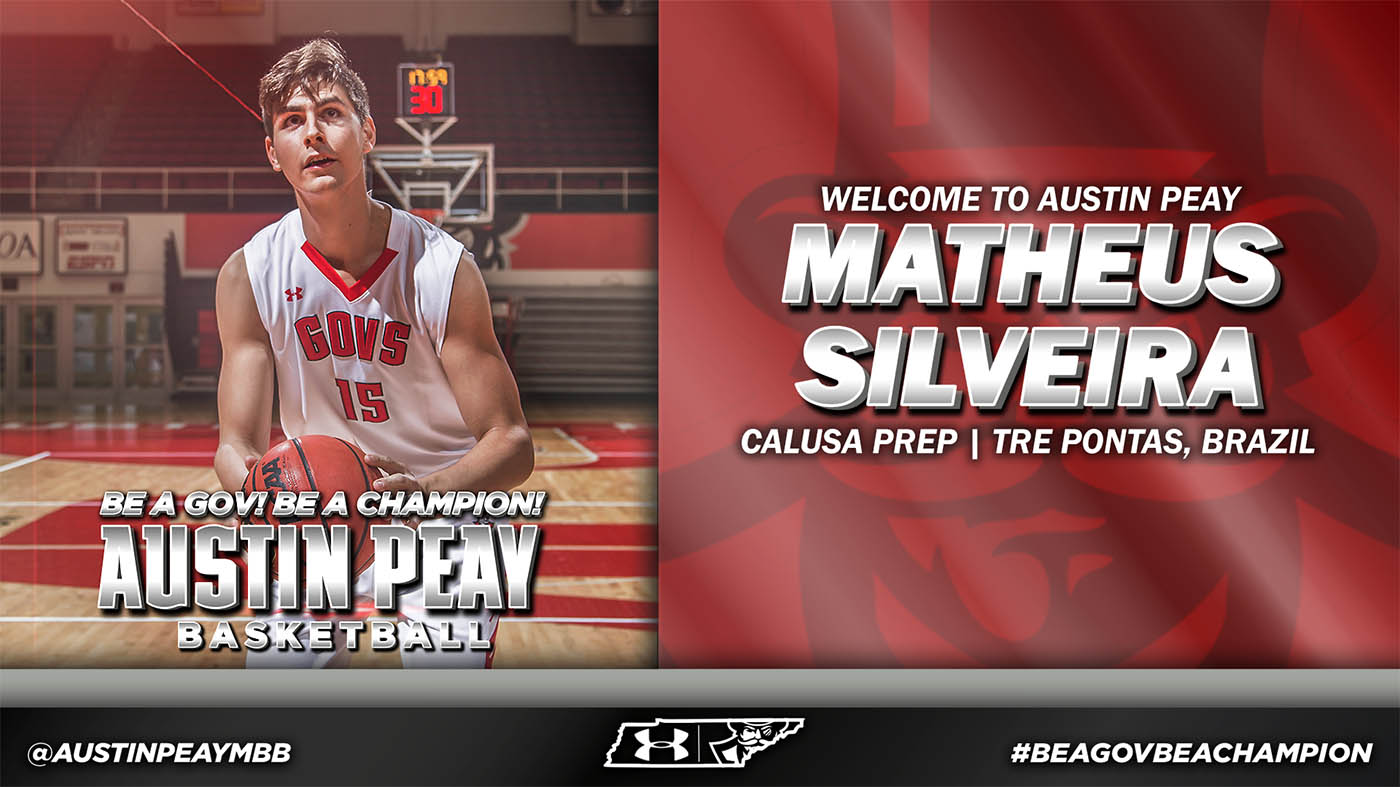 APSU Sports Information

Clarksville, TN – The frontline for Austin Peay State University men's basketball got an injection of size for the 2018-19 season with the addition of Brazilian talent Matheus Silveira.
A 7-0, 230-pound left-hander from Tres Pontas, Silveira will pair nicely with Ivan Cucak to give head coach Matt Figger a pair of international big men with size and skill.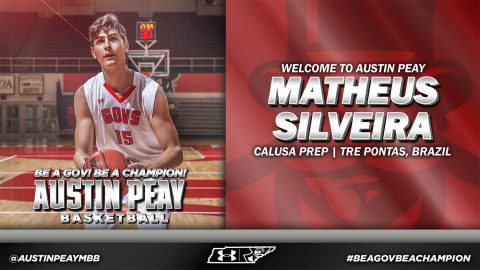 "Matheus gives us another big, physical frontcourt presence," Figger said. "He's different from your typical post player in that he's left-handed, and that's a valuable key to our team. Being able to add depth in the frontcourt with his size is going to help our program in the long run."
Silveira is a player long on the radar of scouts, with a tantalizing blend of fluidity and grace unusual for a seven-footer. In 2016, he was one of 40 players from Argentina, Brazil, Canada and Mexico invited to take part in Nike's Americas Team Camp in Mexico City—a prestigious honor that's launched several collegiate and professional basketball careers since its inception in 2010.
As has become standard with an Austin Peay recruit from the international market, Silveira comes with a heavy dose of international experience. He played for Brazil in both the 2014 South American U15 Championships and the 2015 FIBA Americas U16 Championships, playing 27 minutes, scoring 11 points and grabbing five rebounds against Team USA.
He's the first addition for the Governors during this Fall Signing Period, which opened Wednesday.