Topic: Brazil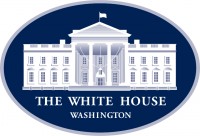 Washington, D.C. – PRESIDENT DONALD TRUMP: Well, thank you very much. It's an honor to be with everybody, and very importantly, we're at the White House, and there's no place like the White House. And for those of you that this is the first time, I know exactly what you're thinking, because I was here a first time, and it was still something I'll never forget.
So it's great to have you. And our First Lady and I are pleased to welcome everybody to this wonderful place and discuss the vital importance of safety and reopening America's schools. We want to reopen the schools. Everybody wants it. The moms want it, the dads want it, the kids want it. It's time to do it.
«Read the rest of this article»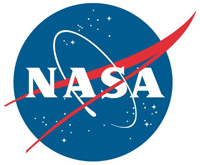 Washington, D.C. – NASA says the number of illegal gold mines in the Amazon is increasing so fast that activists have turned to satellite imagery to identify them. Still, with thousands of new mines a year, the work was overwhelming scientists at Earthrise Alliance – they needed more hands on deck. That's how ninth graders in Weston, Massachusetts, began locating illegal mining activity in Brazil's protected Yanomami territory.
Earthrise is one of numerous organizations getting Earth-observation images, data, and analysis – much of which NASA makes available for free – into the hands of people working on sustainability projects.
«Read the rest of this article»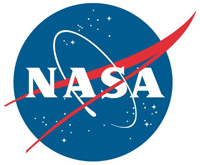 Pasadena, CA – After receiving more than 100 applications, NASA's Jet Propulsion Laboratory in Southern California has selected eight U.S. manufacturers to make a new ventilator tailored for coronavirus (COVID-19) patients.
The prototype, which was created by JPL engineers in just 37 days, received an Emergency Use Authorization from the U.S. Food and Drug Administration on April 30th, 2020.
«Read the rest of this article»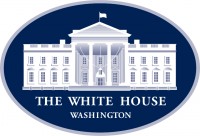 Washington, D.C. – PRESIDENT DONALD TRUMP: Well, thank you very much. Please.
This afternoon, I'll sign a proclamation declaring the month of May to be Older Americans Month. I don't know if I'm in that category. I have a feeling I am. But I feel good. And our country is making a lot of progress, Alex — I want to tell you that. Making a lot of progress.
As we honor the incredible contributions of our nation's seniors, we are here today to discuss the unprecedented steps we that we're taking to protect them from the virus.
«Read the rest of this article»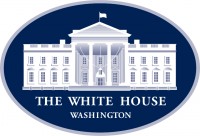 Washington, D.C. – THE PRESIDENT DONALD TRUMP: Thank you very much. I think this is going to be a very important conference and I'll get to that toward the middle, but I have a few things to report. And I want to thank you all for being here.
And I have to say, I think with social distancing that the media has been much nicer. I don't know what it is — all these empty — these in-between chairs. We probably shouldn't have anybody sitting behind you either. You know, you should probably go back. But I love it. It's so much nicer. But I shouldn't say that because you'll get me now.
«Read the rest of this article»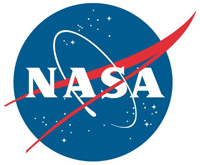 Pasadena, CA – NASA's Ecosystem Spaceborne Thermal Radiometer Experiment on Space Station (ECOSTRESS) captured imagery of fires in the Amazon regions of Brazil and Bolivia on Aug. 23, 2019.
The red areas in the images – in eastern Bolivia and northern Brazil – are where surface temperatures exceeded the maximum measurable temperature of the instrument's sensor (approximately 220 degrees Fahrenheit, or 104 degrees Celsius), highlighting the burning areas along the fire fronts.
«Read the rest of this article»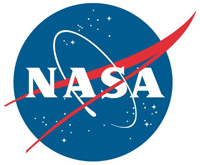 Pasadena, CA – NASA's Atmospheric Infrared Sounder (AIRS) instrument, aboard the Aqua satellite, has produced new data that shows the movement high in the atmosphere of carbon monoxide associated with fires in the Amazon region of Brazil.
This time series maps carbon monoxide at an altitude of 18,000 feet (5,500 meters) from August 8th-22nd, 2019. As the series progresses, the carbon monoxide plume grows in the northwest Amazon region then drifts in a more concentrated plume toward the southeastern part of the country.
«Read the rest of this article»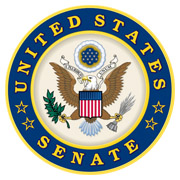 Washington, D.C. – On Friday, July 19th, 2019, Senators Marsha Blackburn (R-Tenn.), Ted Cruz (R-Texas) and Kevin Cramer (R-N.D.) encouraged Secretary of State Mike Pompeo to urge his Brazilian and Paraguayan counterparts to acknowledge the devastation of Hezbollah's presence in their home countries.
The letter comes during Secretary Pompeo's visit to Argentina this weekend to commemorate the 25th anniversary of the tragic bombing of the Asociación Mutual Israelita Argentina (AMIA) building, a Jewish community center, by Hezbollah operatives.
«Read the rest of this article»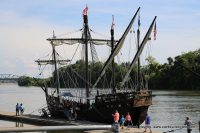 Clarksville, TN – Replicas of Christopher Columbus' ships the Niña and Pinta are currently docked at Clarksville's McGregor Park. Tours are going on daily from now until Sunday, July 7th, 2019.
Climb aboard and step back in time for a feel of what it was like aboard one of these caravel ships as Columbus' brave crew sailed the Atlantic to the new world in 1492.
«Read the rest of this article»

Clarksville, TN – Austin Peay State University (APSU) biology student Brinna Lavelle won a bronze medal for Team USA at the America Games in Sao Paulo, Brazil last July.
This July, the senior Governor hopes to win another medal on a bigger stage, the World University Games in Naples, Italy. She thinks she'll do well.
«Read the rest of this article»