Topic: Latin America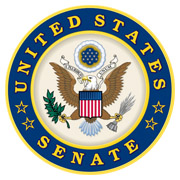 Washington, D.C. – President Joe Biden has created a crisis at the southern border. Now his administration is secretly transporting migrant children to communities throughout the United States.
They are doing this in the dead of night without the knowledge or permission of state and local officials. Why is Joe Biden doing the cartel's dirty work for them? The American people deserve the truth.
This week, I sent a letter to the U.S. Department of Homeland Security and the Department of Health and Human Services demanding answers.
«Read the rest of this article»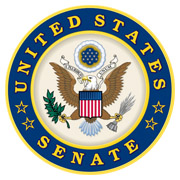 Washington, D.C. – U.S. Senator Marsha Blackburn (R-Tenn.) introduced bipartisan legislation with co-lead Senator Jacky Rosen (D-Nev.) to require detailed reporting of known operatives, recruiting methods, and resources of the terrorist group Hezbollah in Latin America.
It will also authorize sanctions against Hezbollah actors in the region and strengthen the anti-money laundering work of the U.S. Department of Homeland Security's Trade Transparency Units.
«Read the rest of this article»

Clarksville, TN – In 1978, the Spanish crime novelist José García Martínez-Calín created Gay Flower, a tough private detective reminiscent of Mikey Spillane's Mike Hammer and Raymond Chandler's Philip Marlow.
Flower's adventures through the hardboiled underworld of 1940s Los Angeles helped revive crime fiction in Spain and Latin America, but Martínez-Calín is rarely mentioned in academic journals or invited to the genre's many celebrated literary festivals, like Spain's popular Semana Negra (Black Week).
«Read the rest of this article»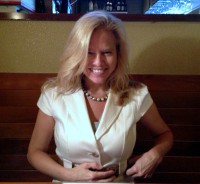 Nashville, TN – They say a good wink can reach across a room…
But I had almost forgot it existed. I might have thought it had become old fashioned: a relic of a bygone era, or only done well in the movies, perhaps by the likes of George Clooney, who seems to be caught often by photographers with one eyelid clamped down tightly.
But then it happened to me. Three times. Well, probably more times than that, but many were just downcast lashes lost in memory; I'm talking three memorable times in my life. The first can't count. (It was years ago and I was taken.) But in the past two years, I have twice had (dare I say a flirtation with?) the kind of wink that travels beyond the eye level and transforms somehow into a physical current—one of inexplicable (and downright distracting!) strength.
«Read the rest of this article»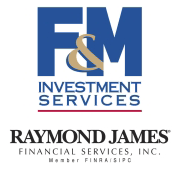 Clarksville, TN – The stock market sell-off continued Monday, as the Dow Jones Industrial Average and other major domestic indices saw a significant drop in early morning trading, regained some ground as the day progressed, but still closed down 3% to 4% for the day.
Global markets were also down, notably in China, Hong Kong, Germany and the United Kingdom. The pullback appears to be driven by concern over slowing global growth, particularly as China's economy (one of the world's largest) falters, as well as the drop in commodity prices, namely oil.
«Read the rest of this article»
Written by Alan Buis
NASA's Jet Propulsion Laboratory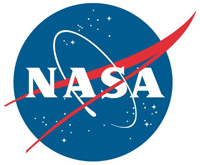 Pasadena, CA – About 60 percent of California is experiencing "exceptional drought," the U.S. Drought Monitor's most dire classification. The agency issued the same warning to Texas and the southeastern United States in 2012. California's last two winters have been among the driest since records began in 1879. Without enough water in the soil, seeds can't sprout roots, leaves can't perform photosynthesis, and agriculture can't be sustained.
Currently, there is no ground- or satellite-based global network monitoring soil moisture at a local level. Farmers, scientists and resource managers can place sensors in the ground, but these only provide spot measurements and are rare across some critical agricultural areas in Africa, Asia and Latin America.
«Read the rest of this article»
Written by Whitney Clavin
NASA's Jet Propulsion Laboratory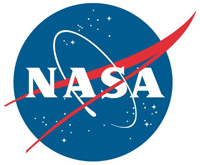 Pasadena, CA – Astronomers have discovered the first Earth-size planet outside the solar system that has a rocky composition like that of Earth. Kepler-78b whizzes around its host star every 8.5 hours, making it a blazing inferno and not suitable for life as we know it. The results are published in two papers in the journal Nature.
"The news arrived in grand style with the message: 'Kepler-10b has a baby brother,'" said Natalie Batalha, Kepler mission scientist at NASA's Ames Research Center in Moffett Field, CA. Batalha led the team that discovered Kepler-10b, a larger but also rocky planet identified by NASA's Kepler spacecraft.
«Read the rest of this article»
Greg Adams to join Governor's Staff July 8th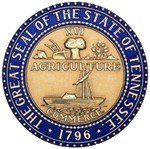 Nashville, TN – Tennessee Governor Bill Haslam today announced Greg Adams will join the governor's senior team as chief operating officer.
In the governor's ongoing effort to make Tennessee the best managed state in the nation, Adams' role will be to work with state departments to ensure they're operating in the most efficient and effective way possible.
«Read the rest of this article»
About 25,000 deaths in the United States each year may be associated with sugar-sweetened drinks.
New Orleans, LA – Sugar-sweetened sodas, sports drinks and fruit drinks may be associated with about 180,000 deaths around the world each year, according to research presented at the American Heart Association's Epidemiology and Prevention/Nutrition, Physical Activity and Metabolism 2013 Scientific Sessions.
Sugar-sweetened beverages are consumed throughout the world, and contribute to excess body weight, which increases the risk of developing diabetes, cardiovascular diseases and some cancers.
«Read the rest of this article»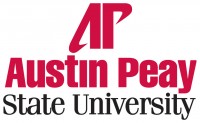 Clarksville, TN – In 1947, women in Argentina were finally given the right to vote. Jubilant crowds took to the streets, and the country's first lady, Eva (Evita) Perón was hailed as a hero for her role in spearheading the new law.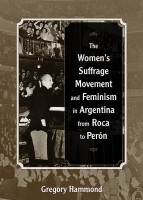 But Dr. Gregory Hammond, assistant professor of history at Austin Peay State University, points out that not all women were happy by this historic turn of events. In his new book, "The Women's Suffrage Movement and Feminism in Argentina from Roca to Perón," he argues that some of that country's most ardent feminists were against the Perón government enacting the new law.
"Here's the great irony," Hammond said. "The early generation of feminists, the ones who had worked for four decades in some cases, were all opponents of (President Juan) Perón. They thought he was basically a Fascist. Peron had said things in the past that indicated he supported Mussolini. And they believed if women got the right to vote from Perón, then they would vote for Perón." «Read the rest of this article»