Written by Spc. Michael Vanpool
101st Sustainment Brigade, 101st Airborne Division (AA) Public Affairs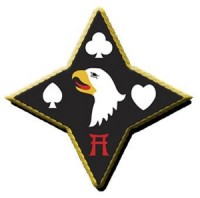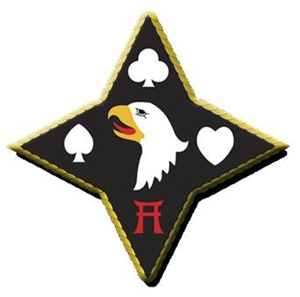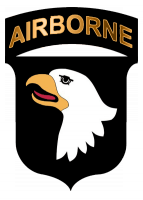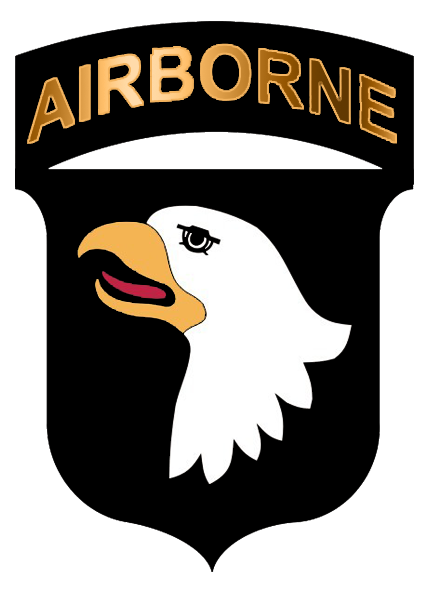 Bagram Airfield, Afghanistan – Several leaders of the 101st Sustainment Brigade gathered at the Bagram Supply Support Agency to learn the ropes of the operations at the warehouse facility, August 16th.
The groups of officer and non-commissioned officers, from the brigade staff, 101st Special Troops Battalion and 142nd Combat Sustainment Support Battalion, convened on the cramped area here and toured the busiest SSA in Afghanistan.
"In all of Afghanistan, this SSA has the most transactions but the smallest area," said 1st Lt. Suzan Beattie, of the 142nd CSSB and the accountable officer for the Bagram Supply Support Agency. "Today the leaders learned the overall operations of the SSA."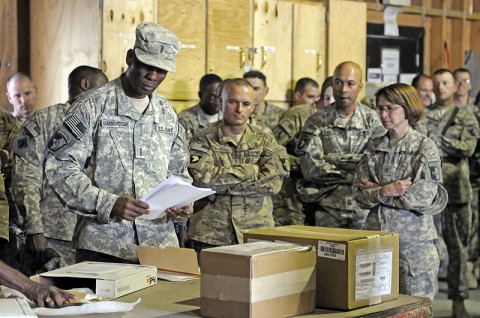 Anything, from tires to mattresses to mouse pads, that is bound for service members in Afghanistan cycle in and out of SSA.
During the walk through, the leaders went through each of the sections of the complex. They followed goods are they were received, stored and issued straight to the customer.
"The leadership walked through the different areas of the SSA, and they got a feel for what this is all about," said Lt. Col. Jose Solis, the commander of the 142nd CSSB. Task Force 142 "Wagonmasters" supervises the Bagram and various smaller SSA in Eastern Afghanistan.
Nearly 400 separate units are serviced by the Bagram SSA. Some of these units pick up their goods directly here, or a liaison officer will arrange additional shipment to their units on outlying forward operating bases throughout Regional Commands North, East and Capitol.
The Bagram SSA is the busiest SSA in the Department of Defense, so as goods are received by the employees, they promptly inventory and store the supplies. Then as customers come into the facility, they are given to the supply clerks or sergeants and LNOs to deliver to the person who ordered.
"We strive to give them supplies as quickly as possible," Beattie said.
The leaders learned how orders are handled at the SSA, from the time the workers at the SSA receive it to when it reaches the customer. This knowledge can help them and their subordinates better understand the process, and can lead to better results.
"By knowing the system these leaders can maximize the supply chain and make sure they follow the procedures," Solis said. "You can better support your own units and the outlying FOBs."
The SSA is supervised by Army personnel, and contractors work in the warehouse and yard, storing and giving items to customers. Due to this, many soldiers don't understand the journey an item makes from the confirmation screen on the computer until it arrives in their hands.