APSU Sports Information: Austin Peay Basketball

Clarksville, TN – Austin Peay opens the road portion of its 2011-12 schedule with a 6:30pm, Monday contest against Lipscomb at Allen Arena. The Lady Govs will look to build on their season-opening victory against Southern Illinois, Friday.
Austin Peay has lost its last six non-conference road games, dating back to a November 20th, 2010 victory against Utah Valley on a neutral court. However, the Lady Govs won in their last trip to Lipscomb, a 61-52 decision, November 17th, 2009.
«Read the rest of this article»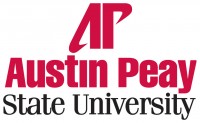 Clarksville, TN – For more than 70 years, the Who's Who Among Students in American Universities and Colleges has recognized a small number of campus leaders nationally for their academic and community achievements.
Schools across the country nominate their top students every fall for this prestigious designation, but only the top candidates out of thousands of nominees are bestowed with the honor. This year, only about 2,800 students nationwide were given this distinction, with 27 of those impressive individuals coming from Austin Peay State University. «Read the rest of this article»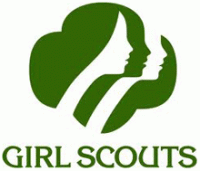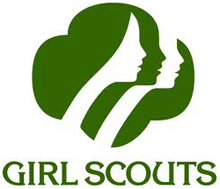 Clarksville, TN – Let your daughter be a part of something amazing. Girls grades kindergarten through twelfth participate in Girl Scouts by joining a troop, participating in occasional events or trips, going to summer camp, or doing it all.
If you are eighteen or older, don't worry, we won't leave you out of the fun. Many opportunities await the adults who want to ensure that girls grow into confident young women. «Read the rest of this article»
Essay Written by Arianna Reiley of West Creek Middle School
As part of the Clarksville Kiwanis Club's Memories of Service and Sacrifice Project's "Interview a Veteran Contest"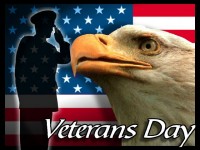 Soldiers pledge their lives joining the military, knowing that they can expect the worst at war. They join to serve their country to their fullest extent. They join, knowing that they will do their country proud. One of those soldiers includes Mitchell Messer, an E6/Staff Sergeant in the U.S Army. Everybody knows the risks of joining the military. These risks include missing your family, getting hurt, or even worse, seeing your friends die around you. These are all risks that Mitch has taken.
When asked about why he joined the military, he had an elaborate answer. "I felt that it was my duty as an American." Well, what does he mean? "Our ancestors founded this country on certain beliefs, and I felt it was my duty to share in the responsibility to uphold those standards and beliefs," he answered.
«Read the rest of this article»

Clarksville, TN – Early morning winds damaged the Outback Steakhouse sign. Clarksville Police Officers arrived around 9:08am and stayed several hours until a crane out of Kentucky arrived and straightened it out.
The 92nd Meeting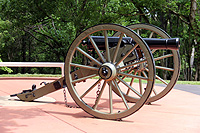 Clarksville, TN – The next meeting of the Clarksville (TN) Civil War Roundtable will be on Wednesday, November 16th, 2011 at the Bone & Joint Center, 980 Professional Park Drive, right across the street from Gateway Hospital.  This is just off Dunlop Lane and Holiday Drive and only a few minutes east of Governor's Square mall.  The meeting begins at 7:00 pm and is always open to the public.
This meetings topic is "Baptism of Fire: The Role of Federal Recruits at the Battle of Franklin" «Read the rest of this article»
Written by Cynthia O'Carroll
Goddard Space Flight Center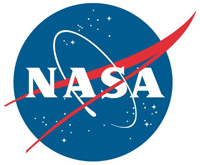 Greenbelt, MD – The Advanced Technology Microwave Sounder (ATMS) on board NASA's newest Earth-observing satellite, NPP, acquired its first measurements on November 8th, 2011. The image shows the ATMS channel 18 data, which measures water vapor in the lower atmosphere. Tropical Storm Sean is visible in the data, as the patch of blue, in the Atlantic off the coast of the Southeastern United States. The data were processed at the NOAA Satellite Operations Facility (NSOF) in Suitland, MD.
The ATMS is one of five instruments on board the National Polar-orbiting Operational Environmental Satellite System Preparatory Project, or NPP, that launched from Vandenberg Air Force Base, CA, on October 28th.
«Read the rest of this article»
Essay Written by Seth P. Sitter of Clarksville Academy
As part of the Clarksville Kiwanis Club's Memories of Service and Sacrifice Project's "Interview a Veteran Contest"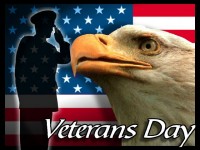 Today, I interviewed my grandfather Dr. Leon R. Sitter. During the interview we discussed his service in the Army from 1943-1946.
My grandfather was a staff sergeant of the US 86th Infantry division in WWII, and was awarded a bronze star. He fought at the crossing of the Rhine, marched through Nazi occupied France and Germany, and was one of the approximately 16 million men and women that fought for the allied cause in WWII.
He grandfather enlisted in the army at the age of eighteen, in his home town of Cobden IL. At the time of his enlistment, Cobden was a town of only 1000 people, and almost all of the men of enlistment age were either drafted or enlisted. Out of a town of only 1000, 14 men did not return from World War II.
«Read the rest of this article»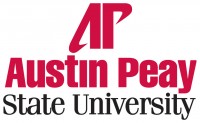 Clarksville, TN – Last weekend, a group of Austin Peay State University computer science students headed north to Kentucky to showcase their knowledge and computer skills at the 2011 Mid-Central USA programming contest, sponsored by IBM.
The students – Jaffer Ibrahim, T.J. Phillips, Brodrick Wiley, William Hancock, Dalene Hart and Jason Pack – broke into two teams and worked on eight problems during the five-hour contest. Scoring was based on the number of problems solved and the total time required to solve them. «Read the rest of this article»
Nashville, TN – Whether black-eyed peas are one of your favorite foods or not, most of us feel compelled to eat at least a small serving on New Year's Day to ensure good luck during the coming year.
"Most Southerners are perfectly happy with a big pot of black-eyed peas seasoned with a little ham hock and a skillet of hot, crispy cornbread to satisfy the New Year's Day tradition," said Martha White® baking expert Linda Carman. "But for something a little different, try this festive version of the South Carolina Low Country favorite Hoppin' John."
«Read the rest of this article»