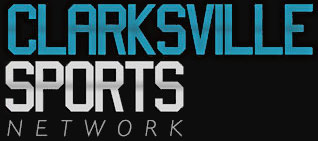 Clarksville, TN – Clarksville High School got a great present before Christmas by winning the Brentwood Academy Duals Saturday at Brentwood Academy. It's the Wildcats second tournament win this year after they won their own Slamfest on December 10th in Clarksville.
Clarksville High won all five matches beating Pope John Paul II, Hume-Fogg, Brentwood Academy, Ravenwood and Centennial.
Clarksville High began the week by finishing sixth in the Middle Tennessee Grand Championships in Murfreesboro.
The Wildcats had four wrestlers place: Cody Oliver finished in fourth at 126, Chad Isbell took 3rd at 152, Tyler Crane was fourth at 170 and Bruno Reagan won the 285 heavyweight title.
Clarksville High 36, Centennial 28
Match Date: 12/21/2011
Match Results for School: Clarksville High School
Opponent School: Centennial High School
Clarksville High School: 36
Centennial High School: 28
106: Wiggins, DeQuan (Clarksville High School)  FALL Brown, Frank(Centennial High School) 1:35
113: Knight, Hunter (Centennial High School)  FALL Polk, Malik(Clarksville High School)  :30
120: Morrissette, Justin (Clarksville High School)  FALL Miller, Zack(Centennial High School) :33
126: Agnew, Paul (Centennial High School)  FALL Albright, Austin(Clarksville High School)  1:40
132: Oliver, Dalton (Clarksville High School)  DEC Patton, Zach(Centennial High School)  6-4
138: Caro, Clint (Centennial High School)  DEC Cook, Clay(Clarksville High School)  17-14
145: Harvey, Caleb (Centennial High School)  DEC Huddleston, Thomas(Clarksville High School)  8-1
152: Isbell, Chad (Clarksville High School)  DEC Smith, Parker(Centennial High School)  4-2
160: Walker, DeVonta (Centennial High School)  DEC Hall, Jacob(Clarksville High School)  8-7
170: Crane, Zachary (Clarksville High School)  For (Centennial High School)  –
182: Rutherford, Vinicius (Centennial High School)  DEC Russell, Keil(Clarksville High School)  4-3
195: McNaughton, wiliam (Clarksville High School) FALL Walker, Tarrick(Centennial High School) 5:18
220: Patton, Zach (Centennial High School)  MD Winkler, Adam(Clarksville High School)  14-6
285: Reagan, Bruno (Clarksville High School)  FALL Hall, Kenneth(Centennial High School) 1:30
Clarksville High 54, Ravenwood 23
Match Date: 12/21/2011
Match Results for School: Clarksville High School
Opponent School: Ravenwood High School
Clarksville High School: 54
Ravenwood High School: 23
106: Wiggins, DeQuan (Clarksville High School)  FALL Newsome, Tyler(Ravenwood High School) 1:10
113: Polk, Malik (Clarksville High School)  For (Ravenwood High School)  –
120: Morrissette, Justin (Clarksville High School)  For (Ravenwood High School)  –
126: Albright, Austin (Clarksville High School)  For (Ravenwood High School)  –
132: Cook, Clay (Clarksville High School)  FALL Whitner, william(Ravenwood High School) 2:56
138: Warren, Taylor (Ravenwood High School)  MD McGaha, Nick(Clarksville High School)  16-6
145: Reynolds, Tanner (Ravenwood High School)  TF D'Alessandro, Alan(Clarksville High School)  19-4
152: Brinthall, Will (Ravenwood High School) FALL Huddleston, Thomas(Clarksville High School) 3:20
160: Jones, William (Ravenwood High School)  DEC Stiff, Cameron(Clarksville High School)  18-13
170: Kim, Andrew (Clarksville High School)  FALL Geltch, Stephen(Ravenwood High School) 3:57
182: Schrader, Nicholas (Clarksville High School)  FALL Geltch, Ryan(Ravenwood High School) 1:10
195: Hale, Clayton (Ravenwood High School)  DEC Reid, David(Clarksville High School)  6-2
220: Winkler, Adam (Clarksville High School)  For (Ravenwood High School)  –
285: Reagan, Bruno (Clarksville High School)  For (Ravenwood High School)  –
Clarksville High 31, Brentwood Academy 29
Match Date: 12/21/2011 Match Results for School: Clarksville High School
Opponent School: Brentwood Academy
Clarksville High School: 31
Brentwood Academy: 29
106: Wiggins, DeQuan (Clarksville High School)  For (Brentwood Academy)  –
113: Dilucchio, Michael (Brentwood Academy)  DEC Polk, Malik(Clarksville High School)  14-8
120: Morrissette, Justin (Clarksville High School)  FALL Anderson, David(Brentwood Academy) :42
126: Maloney, Daniel (Brentwood Academy)  DEC Oliver, Dalton(Clarksville High School)  7-2
132: Sirgo, Seth (Brentwood Academy)  FALL Cook, Clay(Clarksville High School)  3:59
138: Kidd, Benjamin (Brentwood Academy)  DEC McGaha, Nick(Clarksville High School)  8-6
145: Huddleston, Thomas (Clarksville High School)  DEC Burrichter, Nick(Brentwood Academy)  8-3
152: Isbell, Chad (Clarksville High School)  FALL Young, James(Brentwood Academy) :15
160: Hall, Jacob (Clarksville High School)  MD Bell, Alexander(Brentwood Academy)  5-18
170: Crane, Zachary (Clarksville High School)  DEC McClellan, Thomas(Brentwood Academy)  13-6
182: Russell, Keil (Clarksville High School)  DEC Stone, Conner(Brentwood Academy)  3-2
195: Reels, Jonah (Brentwood Academy)  FALL McNaughton, wiliam(Clarksville High School)  :33
220: Greer, Joshua (Brentwood Academy)  DEC Winkler, Adam(Clarksville High School)  8-4
285: Mason, Amos (Brentwood Academy)  DEC Reagan, Bruno(Clarksville High School)  8-2
Clarksville High 76, Hume-Fogg 5
Match Date: 12/21/2011 Match Results for School: Clarksville High School
Opponent School: Hume-Fogg Academic Magnet
Clarksville High School: 76
Hume-Fogg Academic Magnet: 5
106: Wiggins, DeQuan (Clarksville High School)  For (Hume-Fogg Academic Magnet)  –
113: Polk, Malik (Clarksville High School)  For (Hume-Fogg Academic Magnet)  –
120: Morrissette, Justin (Clarksville High School)  For (Hume-Fogg Academic Magnet)  –
126: Albright, Austin (Clarksville High School)  For (Hume-Fogg Academic Magnet)  –
132: McGaha, Nick (Clarksville High School)  For (Hume-Fogg Academic Magnet)  –
138: Cook, Clay (Clarksville High School)  FALL Hawkins, Richard(Hume-Fogg Academic Magnet) :59
145: Reynolds, Bryan (Clarksville High School)  MD Veltheim, David(Hume-Fogg Academic Magnet)  13-3
152: Isbell, Chad (Clarksville High School)  FALL Winter, Zachary(Hume-Fogg Academic Magnet) 3:33
160: Hall, Jacob (Clarksville High School)  FALL Robinson, John(Hume-Fogg Academic Magnet) 1:00
170: Crane, Zachary (Clarksville High School)  FALL Rikli, Michael(Hume-Fogg Academic Magnet) :49
182: Russell, Keil (Clarksville High School)  For (Hume-Fogg Academic Magnet)  – 195: McNaughton, wiliam (Clarksville High School)  For (Hume-Fogg Academic Magnet)  –
220: Brown, Joseph (Hume-Fogg Academic Magnet)  MD Winkler, Adam(Clarksville High School)  13-0
285: Reagan, Bruno (Clarksville High School)  For (Hume-Fogg Academic Magnet)  –
Clarksville high 63, Pope John Paul II 13
Match Date: 12/21/2011 Match Results for School: Clarksville High School
Opponent School: Pope John Paul Ii High School
Clarksville High School: 63
Pope John Paul II High School: 13
106: Wiggins, DeQuan (Clarksville High School)  TF Elkins, Taylor(Pope John Paul Ii High School)  17-1
113: Polk, Malik (Clarksville High School)  FALL Edwards, Daniel(Pope John Paul Ii High School) 1:38
120: Morrissette, Justin (Clarksville High School)  FALL Chumley, J(Pope John Paul Ii High School) 1:38
126: Oliver, Dalton (Clarksville High School)  FALL Adeeb, Mina(Pope John Paul Ii High School) :28
132: Cook, Clay (Clarksville High School)  FALL Telli, Jacob(Pope John Paul Ii High School) 5:36
138: McGaha, Nick (Clarksville High School)  FALL Anderson, Cody(Pope John Paul Ii High School) 5:47
145: James, Daniel (Clarksville High School)  FALL Polman, Jacob(Pope John Paul Ii High School) 3:42
152: Sinor, Brandon (Pope John Paul Ii High School)  FALL Mabry, Hunter(Clarksville High School)  3:26
160: Scott, Josh (Pope John Paul Ii High School)  MD Stiff, Cameron(Clarksville High School)  14-4
170: Crane, Zachary (Clarksville High School) FALL Burchwell, Jason(Pope John Paul Ii High School) 5:47
182: Scruggs, Andrew (Pope John Paul Ii High School)  DEC Russell, Keil(Clarksville High School)  9-7
195: McNaughton, William (Clarksville High School)  MD Patterson, James(Pope John Paul Ii High School)  11-2
220: Winkler, Adam (Clarksville High School)  For (Pope John Paul Ii High School)  – 285: Reagan, Bruno (Clarksville High School)  For (Pope John Paul Ii High School)  –