Prepare for the holiday season with an eye toward Murphy's Law
Nashville, TN – The holiday season increases the chance for mishaps, as more people travel and attend gatherings. Factor in the fatigue and distraction that can accompany changes to our routines, and the risk becomes greater. After all, no one ever plans on being injured.
Commerce and Insurance Commissioner Julie Mix McPeak suggests you take time to review how your insurance covers mishaps in the home and when traveling. Consider these scenarios as a starting point for reviewing your coverage limits, whether for the holidays or for every day. «Read the rest of this article»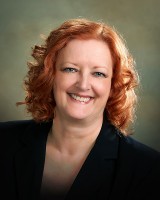 Clarksville, TN – Random Acts of Kindness have received national media attention this year and I am grateful to the many citizens of our country for this. I want to take this opportunity to recognize and salute the citizens of Clarksville & Montgomery County for their Random Acts of Kindness and caring spirit during this Christmas Season.
I have witnessed citizens from every walk of life ringing the Salvation Army Bells to help others. Our Clarksville Police and Sheriff's Departments have stepped up helping to provide food and Christmas for others in our community. «Read the rest of this article»
101 Million Plan to Hit the Stores This Week; Post-holiday Bargains, Gift Card Redeeming, Gift Returns Are Most Common Motivators


Yonkers, NY – The 2011 holiday shopping season will seemingly extend at least another week, as four in ten Americans plan on hitting the stores over the next few days, according to a new Consumer Reports poll. Of those who will be shopping the week after Christmas, 82 percent said the lure of post-holiday sales was the biggest reason, 47 percent want to redeem their newly-received gift cards, and 31 expect to be returning gifts.
The Consumer Reports poll also revealed why many Americans won't be hitting the stores this week.  Forty-six percent of survey respondents who won't be shopping said they just can't deal with any more crowds, 44 percent are simply sick of shopping, while 20% said that they were out of money. «Read the rest of this article»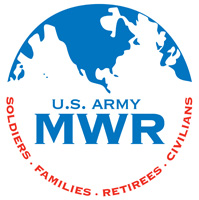 Fort Campbell, KY – Are you searching for the perfect opportunity to volunteer in the community and make a difference?  If so, come out to the Volunteer Recruitment Fair at the Family Resource Center (FRC), February 21st, from 10:00am until 1:00pm Volunteering allows you to gain valuable work experience while meeting new people.
There are many areas where volunteer services are needed. «Read the rest of this article»
Early Registration Discount on Selected Courses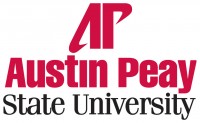 Clarksville, TN – Develop a new skill, explore a new idea, learn a new language, or seek a new career with one of the spring classes from Austin Peay State University's Center for Extended and Distance Education. Register early and receive a 10 percent discount on selected courses.
Preregistration is required for each course. «Read the rest of this article»
Market Commentary by Scott J. Brown, Ph.D., Chief Economist
The economic data were mixed. Real GDP growth rose at a 1.8% annual rate in 3Q11 (revised down from +2.5% in the advance estimate and +2.0% in the 2nd estimate), with a downward revision to consumer spending growth. Personal income and spending rose modestly in November. Inflation–adjusted consumer spending (70% of GDP) appears to remain on track for a 2.5% to 3.0% annual pace in 4Q11. However, real disposable income was down 0.1% from a year ago. Residential construction and new home sales improved, helped by the seasonal adjustment.
Jobless claims continued to trend at a moderately low level, reflecting fewer-than-normal seasonal layoffs in manufacturing and construction. Existing home sales rose 4.0% in November, but benchmark revisions significantly reduced the level of reported sales back to 2007. Congress finally got around to extending unemployment insurance benefits and the payroll tax reduction, but only for two months. «Read the rest of this article»


Clarksville, TN – Do something different this New Year's Eve; visit the Indoor Aquatic Center at New Providence!  The Clarksville Parks & Recreation Department is hosting a New Year's Eve Bash for all ages from 7:00pm to 11:00pm on Saturday, December 31st. «Read the rest of this article»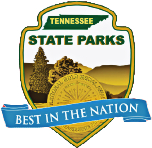 Nashville, TN – Make plans now to ring in 2012 with a number of special New Year's Eve celebrations at Tennessee State Parks inns and restaurants, including dinner buffets, holiday room discounts, music and dancing!
New Year's Eve dinner will be served December 31st at Cumberland Mountain, Fall Creek Falls, Montgomery Bell, Paris Landing and Pickwick Landing state parks. This special dinner will include a variety of entrees, dessert and non-alcoholic sparkling beverages. Seating times and prices will vary by park, and reservations are encouraged. «Read the rest of this article»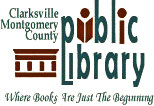 Clarksville, TN – The Clarksville Montgomery County Public Library Board of Trustees recently appointed Martha Hendricks to the full-time position of  Library Director.  Martha has previously held the positions interim director and assistant director.
She has been with the library for more than three years and worked with the Warioto Regional Library program for more than thirteen years.  She holds two degrees from the University of Kansas, a Bachelor of Arts in Linguistics and a Bachelor of Fine Arts in Painting along with a Masters of Science degree in Information Sciences from UT Knoxville. «Read the rest of this article»
Written by Sgt. 1st Class Stephanie Carl
159th Combat Aviation Brigade Public Affairs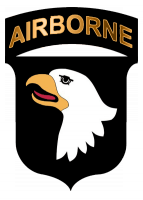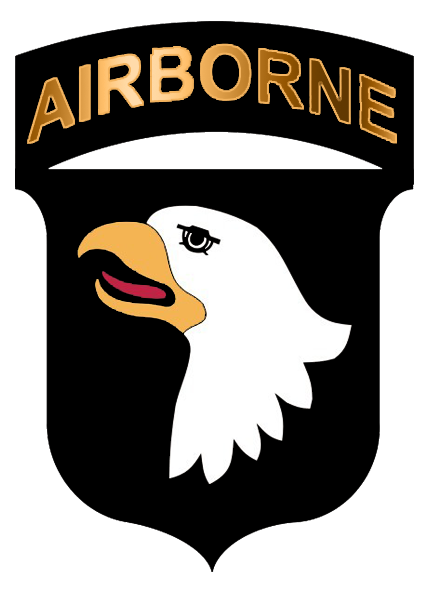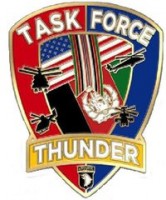 Kandahar Airfield, Afghanistan – Soldiers from the 101st Airborne Division's 159th Combat Aviation Brigade participate in a Christmas Eve candlelight service on Mustang Ramp at Kandahar Airfield, Afghanistan. The 159th CAB has been deployed from Fort Campbell, KY, for nearly a year.
«Read the rest of this article»