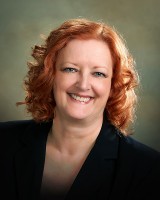 Clarksville, TN – Random Acts of Kindness have received national media attention this year and I am grateful to the many citizens of our country for this. I want to take this opportunity to recognize and salute the citizens of Clarksville & Montgomery County for their Random Acts of Kindness and caring spirit during this Christmas Season.
I have witnessed citizens from every walk of life ringing the Salvation Army Bells to help others. Our Clarksville Police and Sheriff's Departments have stepped up helping to provide food and Christmas for others in our community.
We have witnessed the collections of hundreds of toys by the Marine Corps Toys for Tots and Bikers Who Care Toy Run. Manna Café Ministries provided clothing, love, food and hot meals for the citizens in need in our community. The Radical Missions Christmas Eve Program where hundreds of people received clothing, Christmas toys plus an awesome Christmas Eve meal and Christian entertainment.
While I would like to recognize and salute every citizen, business, church, organization and civic group that proved to us once again why Clarksville and Montgomery County is a great place to live through so many Random Acts of Kindness, I know that is not possible. So I want to take this opportunity to thank Clarksville and Montgomery County for the caring, loving spirit we have experienced in our community this Christmas Season.
Thank You Clarksville & Montgomery County
Kaye Jones
Clarksville City Council Ward 11