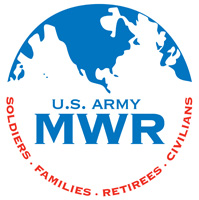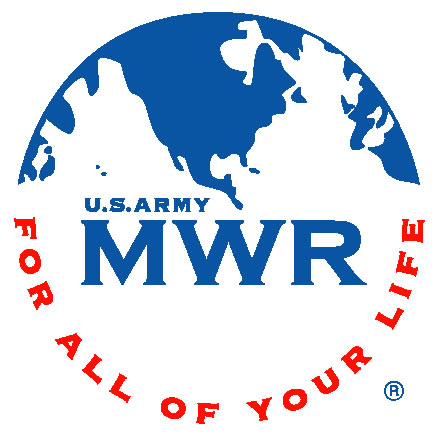 Fort Campbell, KY – The EDGE! (Experience, Develop, Grow, Excel) offers out-of-school opportunities for students in 6th through 12th grades to experience, develop, grow and excel by participating in "cutting edge" art, fitness, life skills and adventure activities. Space is limited for all EDGE! Activities, so sign up early!
It's never too late to discover the joy of dancing! Whether you are a seasoned dancer or a beginner, come jazz it out with us. EDGE! Jazz Dance will meet on January 3rd, 10th, 17th and 24th from 2:30pm until 3:15pm at Taylor Youth Center. Students will be introduced to dances inspired from a wide range of music and our trained instructors will focus on various jazz elements. So swing on over to Edge! and discover your jazzy side! There are 15 spaces available.
Ditch the workout – join the party with Zumba & Hip Hop! "Shake your rhumba" and "wiggle your cha cha" to high-energy Latin and Reggaeton inspired beats with a hip-hop style flare. EDGE! students may bring one guest per class. Don't miss out; "salsa" your way over and party with our exciting and high energy instructors! Class meets on January 3rd, 10th, 17th, 24th and 31st from 3:30pm until 4:30pm at Taylor Youth Center. There are 20 spaces available.
Drum Class
Come rock out with EDGE! and learn drumming basics in our Intro to Drums class! Students will learn the introductory fundamentals of drumming including: various styles of beats on the drum set, sticking patterns, snare and drum set reading, song structure, and tempo and progressions.
Come make some beats with us and obtain the introductory skills needed to expand in the future!  Classes will meet in January 3rd, 10th, 17th, and 24th from 4:00pm until 4:45pm at SKIES, 3411 Bastogne Avenue. There are only 3 spaces available for this class, so don't wait to sign up!
Knitting Class
EDGE! Knitting invites you for an opportunity to tap into your creativity while learning a new life skill. Participants will learn knitting techniques, stitching, and be active with hands on learning and creations. If you are interested in learning how to knit or want to expand on your skills, this is the class for you!
Participants will get to bring their finished products home!  Class will meet on January 4th, 11th, 18th and 25th from 3:30pm until 4:30pm at Taylor Youth Center. There are 10 spaces available for this class.
Cheerleading
Are you interested in learning the basics of cheerleading?  Wanting to try out for a school or competitive squad?  EDGE! Cheer has what you need! On January 4th, 11th, 18th and 25th from 4:00pm until 4:45pm at SKIES you will learn and/or enhance cheer skills with experienced instructors.
Cheerleaders will be introduced to basic arm motions, jumps, tumbling and gymnastics skills. This class is great for a beginner or a student at an intermediate level wanting to enhance and better their cheer skills. There are 10 spaces available.
Fleece Craft Class
Unleash your crafty side with EDGE! Fleece Crafts classes! Come join us for some fun and easy to make fleece crafts on January 5th, 12th, 19th and 26th from 3:30pm until 4:15pm at SKIES. Students will make fleece hats and scarves and get to leave with their finished products, much needed for the chilly winter weather! There are 10 spaces available.
Boxing
EDGE! Intro to Boxing is a great way to engage in a fitness program! Participants will learn boxing exercises, stance and posture, speed training, shadow boxing, and heavy bag training. Participants must wear sweat suits/gym clothes and tennis shoes.
Classes will meet on January 5th, 12th, 19th and 26th from 4:30pm until 6:00pm at Fratellenico Physical Fitness Facility. There are 15 spaces available for this class.
Bowling
Come bowling with EDGE! Strike n' Spare Bowling! If you have never bowled before, our coach will help you with the basics. On January 11th, 18th and 25th from 4:00pm until 5:30pm at Hooper Bowling Center, you can enjoy some pizza and drinks while developing your bowling style, competing with other participants, and bettering your score each week.
Meet at Hooper Bowling Lanes; remember to bring a pair of socks, and of course, your own bowling ball and shoes, if you have them! There are 25 spaces available for this activity.
Football Clinic
January 13th, 20th, 27th and February 3rd from 4:00pm until 4:45pm at Taylor Youth Center you are invited to join EDGE! for Football Fridays. Enjoy an exciting opportunity to engage in non-contact, continuous action while learning lessons in team work. Participants will participate in skills, drills, and scrimmages expanding on their football game.
Participants involved in the first 3 clinics will get to participate in the "Edge! Bowl" on February 3rd. Challenge yourself with a punt, pass, and kick competition and opponents in a "bowl style" flag football game! There are 15 spaces available.
Play Audition
On January 26th and 27th from 3:30pm until 5:30pm, come to Taylor Youth Center to audition for the stage play: "Ten Actors and a Cell Phone." Also needed are stagehands, lighting technicians and costume & prop designers. The production will be February 24th and 25th.
Please call 270.412.3994 for more info on the production and the rehearsal schedule. 
All EDGE! Classes are 100% free for CYSS registered students.  You can sign up online with webtrac at https://webtrac.mwr.army.mil/webtrac/campbellcyms.html, or visit Taylor Youth Center or Billy C. Colwell Child Development Center to register.
For more information on EDGE! January events, please call Fort Campbell CYSS EDGE! at 270.412.3994.