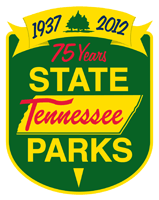 Tennessee – In spite of the chilly temperatures, wintertime is a great opportunity to explore Tennessee State Parks! There are some outstanding seasonal programs and events in the Middle Tennessee area or you can just take the kids out for a nice, brisk hike!  Below is a snapshot of what Tennessee State Parks has in store for you!
With a Tennessee State Park within an hour's drive of just about anywhere in the state, families and groups seeking unique recreation opportunities and high-quality accommodations can find the perfect getaway – all at an exceptional value and a bit closer to home.
Also, don't forget about Tennessee State Parks' special winter rates for 360 villas and cabins, along with six state park inns through March 31st, 2012.
For more information about the special promotion, please call the Tennessee State Parks information line at .615.532.0001 or toll free at 1.888.867.2757. For additional information or to make online reservations, please visit the Tennessee State Parks website at www.tnstateparks.com/promotions/winter_promotion.shtml.
Long Hunter State Park
Each Monday at 10:00am, the Nature Circle meets as an interactive group made up of nature-themed stories, puppets, songs and crafts for ages 3-5. Children are encouraged to bring an item (examples: favorite book, stuffed animal or a photograph) that relates to each week's theme. Join them each Monday morning and develop and nurture a love of nature. Themes for the coming weeks include Happy as a Honeybee (January 30th), Groundhog Greetings (February 6th) and Terrific Trees (February 13th). Please note the Nature Circle will not meet on Monday, February 20th for the President's Day holiday.
Long Hunter State Park is situated along the shore of J. Percy Priest Lake. It consists of four units: Couchville, Baker's Grove, Bryant Grove and Sellars Farm. Picnicking, swimming, hiking, backpacking, boating, fishing, nature photography and wildlife observation are among the activities available to park visitors. Planned activities include interpretive and recreation programs for the general public and environmental education programs for school and other interested groups.
For more information about Long Hunter State Park, please visit www.tnstateparks.com/LongHunter or call 615.885.2422.
Fall Creek Falls State Park
Fall Creek Falls State Park is offering its annual Basket-making Workshop February 3rd-4th, for participants interested in learning a new craft or refining existing skills. Participants will learn the basics of basket weaving, with the opportunity to weave a small, woven-bottom Williamsburg basket on Friday evening and a larger wooden-bottom Williamsburg basket on Saturday morning.  With more than 25 years of experience, Jim and Nancy Phillips will serve as class instructors. There is a limit of 22 people per class for this workshop.
Classes will begin on Friday at 6:00pm (CST) and on Saturday at 9:00am (CST) in the inn's Piney Conference Room. The fee for the workshop is $40.00 per person and prior registration is required. While most of the materials will be provided as part of the workshop fee, there are a few items participants will be responsible for, including a yardstick, sharp scissors, 12-15 clothespins, a hand towel, and a small, two-gallon bucket for soaking materials.
Fall Creek Falls Inn will offer special room packages for the craft workshop weekend. The package for participants is based on double occupancy for two nights, and includes breakfast on Saturday and Sunday, for $128.52 (tax and gratuity excluded).
Workshop registration for daily commuters not purchasing the room package will begin Monday, January 16th.
Fall Creek Falls State Park has been voted by visitors as one of the top family destinations in the Southeast. Protected within its boundaries are beautiful waterfalls, tremendous canyons and dense forest. The park has a 250-site campground, a hotel and conference center and 30 cabins. It is located 40 miles south of Cookeville, and 65 miles north of Chattanooga, atop the western edge of the beautiful Cumberland Plateau.
Additional information about the park and its activities can be found at www.tnstateparks.com/FallCreekFalls or www.fallcreekfalls.org.
For more information about the craft workshop weekend or to register for a workshop, please call the Betty Dunn Nature Center at 423.881.5708. For reservations at the park's inn, call the Tennessee State Parks reservation line toll free at 1.800.250.8610.
Cedars of Lebanon State Park
As part of the 2011-2012 Tennessee State Parks Running Tour, Cedars of Lebanon will host the Frostbite Half-Marathon on Saturday, February 11th, beginning at 11:00am. This particular foot race serves at as the 20th race in the running tour.  Sponsored by the Frostbite Running Club, contact Lynda de Paulis at 615.889.1306 or lntdp@earthlink.net for more information.
Cedars of Lebanon State Park and State Forest are located in the southwestern part of Wilson County within the central basin of Tennessee. Both were established during the 1930s as part of Franklin D. Roosevelt's program to resettle people and replant the Cedar trees that had been heavily harvested. The area now contains one of the largest juniper forests in the country.
For more information about the park, visit www.tnstateparks.com/Cedars or call 615.443.2769.
Harpeth River State Park
Join the staff at Harpeth River State Park on Sunday, February 12th for its History of Hidden Lake program.
Beginning at 10:00am, this moderate, two-mile hike is designed to discover the mystery and beauty of the Hidden Lake area, through a wooded area along the bluffs and lakes and featuring points of interest from the quarry and resort eras.  Participants should wear comfortable shoes and bring water.
Also on February 12th, Harpeth River will hold a program regarding Mound Bottom Culture. Join staff at 1:00pm for a ranger-led hike to take in the beautiful views of the Mound Bottom archaeological site and an opportunity to learn about the people of the middle Mississippian Period and their culture.
Note: In the event of inclement weather, the programs listed above will be canceled. Numbers are limited so please call for reservations at 615.952-2099.
Located in Kingston Springs, Harpeth River State Park is a unique, linear park located along the Harpeth River in Middle Tennessee, offering cultural and recreational day-use areas rich in historic significance and natural beauty. The Harpeth River is a tributary of the Cumberland River and one of Middle Tennessee's major streams. As a Class II River, the Harpeth offers ample opportunities for both beginning and advanced paddlers to perfect their skills and enjoy floating along a beautiful waterway. The Harpeth River also is home to large and small mouth bass, bluegill, channel catfish and several other species of fish and aquatic creatures.
For more information about the park, please call 615.952.2099 or visit www.tnstateparks.com/HarpethRiver.
About Tennessee State Parks
Tennessee's 53 state parks and 82 natural areas offer diverse natural, recreational and cultural experiences for individuals, families, or business and professional groups.  State park features range from pristine natural areas to 18-hole championship golf courses.  For a free brochure about Tennessee State Parks, call toll free 1-888-867-2757. For additional information, visit our Web site at www.tnstateparks.com.