Topic: Bluegill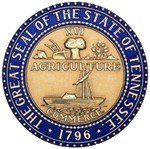 Nashville, TN – Tennessee Senator Bill Powers (R-Clarksville) is pushing passage of a resolution calling for the Tennessee Valley Authority, U.S. Army Corp of Engineers, and other federal authorities to join Tennessee in "aggressively addressing the Asian carp invasion in Tennessee waterways."
Senate Joint Resolution 723, co-sponsored by Powers, recognizes the urgency of the infiltration of the invasive fish into Tennessee's rivers and lakes, the negative effects on the state's ecosystem, and the disastrous economic consequences to the state if the problem accelerates further.
«Read the rest of this article»
Paris Landing, Pickwick Landing and Tims Ford Recognized by Take Me Fishing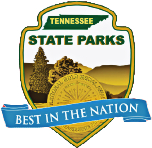 Nashville, TN – Paris Landing State Park, Pickwick Landing State Park and Tims Ford State Park were listed among the Top 100 Family Friendly Places to Boat and Fish in the U.S., according to Take Me Fishing, whose first Top 100 list was released this month. Park and recreation areas in 24 states were represented in the Top 100.
"We are thrilled to have three of our great Tennessee State Parks on the list of family-friendly boating and fishing destinations in the country," Deputy Commissioner Brock Hill said.
«Read the rest of this article»
Liberty Park Lake, Clarksville TN: Catfish – Established a 5 per day Creel Limit

Tiptonville, TN – The Tennessee Fish and Wildlife Commission approved the 2013-14 fishing regulations at its October meeting which concluded Friday afternoon and was held near Reelfoot State Park.
Tennessee Wildlife Resources Agency officials made the original recommendations at the TFWC's August meeting in Nashville.
Next year's regulations changes include umbrella/Alabama rigs, skipjack herring, wild trout streams, walleye on Cherokee Reservoir, and bass on Pickwick, Parksville and Cordell Hull reservoirs. Other new regulations limit the number of commercial fishing permits and define waters within certain wildlife management areas open to commercial fishing. «Read the rest of this article»
Anyone can fish on Saturday June 9th without a license, Kids up to the age of 15 can continue to fish without a license between June 9th – June 15th. Clarksville to play host to youth fishing rodeo on June 9th.

Nashville, TN – Tennessee's annual Free Fishing Day is Saturday, June 9th, a day when anyone may fish free without a license in the state's public waters.
The Tennessee Wildlife Resources Agency provides the free day in hopes of increasing interest in fishing. The day allows everyone the opportunity to try this great outdoor sport, especially children. catfish
In addition, children ages 13-15 may continue fish without a license beginning on Free Fishing Day through the following Friday (June 15th).
«Read the rest of this article»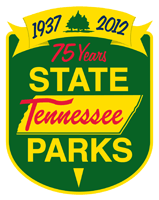 Tennessee – In spite of the chilly temperatures, wintertime is a great opportunity to explore Tennessee State Parks! There are some outstanding seasonal programs and events in the Middle Tennessee area or you can just take the kids out for a nice, brisk hike!  Below is a snapshot of what Tennessee State Parks has in store for you!
With a Tennessee State Park within an hour's drive of just about anywhere in the state, families and groups seeking unique recreation opportunities and high-quality accommodations can find the perfect getaway – all at an exceptional value and a bit closer to home. «Read the rest of this article»

Nashville, TN – The Tennessee Wildlife Resources Agency (TWRA) will no longer offer fish (bass and bluegill) for stocking into private ponds and small lakes.
Due to the high cost of raising and distributing private pond fish, in addition to the need to stock more fish into public waters of the state, the agency has decided to discontinue the private pond stocking program. Current pond fish applicants scheduled to receive largemouth bass in the spring of 2011 will be the last for the program. «Read the rest of this article»