Written by Sgt. Jon Heinrich
1st Brigade Combat Team, 101st Airborne Division (AA) Public Affairs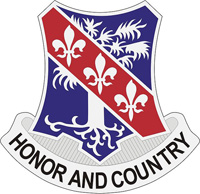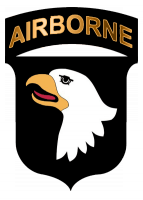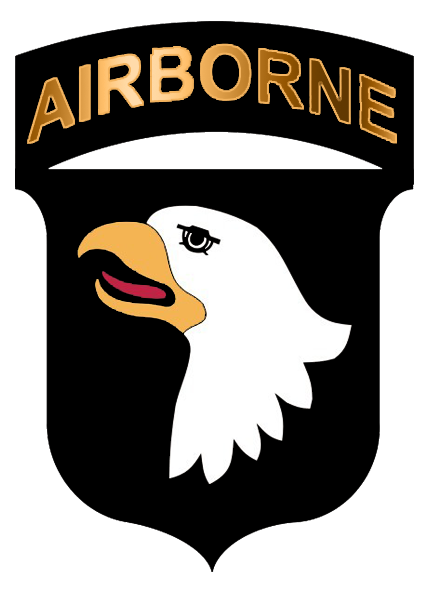 Fort Campbell, KY – One of the Bastogne Brigade's platoons spent a rainy morning training with a UH-60 Black Hawk, January 25th, at Johnson Field here.

Sixteen soldiers from the Headquarters and Headquarters Battery, 2nd Battalion, 320th Field Artillery, 1st Brigade Combat Team, 101st Airborne Division, trained in rigging and hooking up a M149 Water Buffalo and a 10K generator for air assault operations.

Chief Warrant Officer 2 Joshua A. Hartwell, the target acquisition platoon leader for HHB, 2-320th FA, said that they knew what the weather would be like for the day and chose to do the training anyways.

"Once we got the 10-day forecast, we knew there was going to be some weather today," Hartwell said. "Weather call was going to be made this morning. If the ceiling dropped below the planned altitude, we were going to shift [training] to tomorrow."

One Blackhawk was provided by 5th Battalion, 101st Combat Aviation Brigade, since the training was with a small platoon rather than a company, according to Hartwell.

Spc. David A. Anderson, a meteorological crewmember with HHB, 2-320th FA, said the training was easy so long as everyone does their job correctly.

"It's not very difficult," Anderson stated. "It's big on attention to detail. Double check everything, make sure everything is correct. One mistake could be catastrophic; can damage equipment and hurt or kill people.

"The easiest part was actually the hooking," continued Anderson. "Just holding the guy [hooker] up there and making sure that he was stable."
Anderson's primary role in the training was rigging, which involves pre-combat checks/pre-combat inspections, padding the equipment and hooking chains onto the equipment properly.
He also helped teach the non-air assault soldiers in the platoon with the rigging process and inspecting the equipment.
"Go through step-by-step," Anderson mentioned. "Go through the Technical Manual or whatever you have, ensure that you're doing it 100 percent and rehearse it several times so there's not going to be any errors when it actually comes to the mission."
Staff Sgt. Michael N. D'amato, a field artillery meteorological surveyor with HHB, 2-320th FA, said the training helped him as a refresher since his normal job is planning and supervising the rigging and hooking up.
"You got to keep telling yourself don't flinch because every muscle in your body is telling you to duck," said D'amato. "If you try to duck out of the way you might compromise the mission, throw the bird off course, or you might slip and fall off the equipment. Don't flinch, don't be scared."
Hartwell stated that the training was in preparation for ultimately the brigade's deployment to Afghanistan later this year, which will include several other training events prior to the deployment.
Sections
News
Topics
101st Airborne Division, 101st Combat Aviation Brigade, 1st Brigade Combat Team, 2nd Battalion 320th Field Artillery, Afghanistan, Bastogne, Fort Campbell KY, Johnson Field, Jon Heinrich, UH-60 Black Hawk Helicopter