Update: Pitts' legislation also advances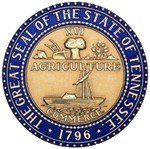 Nashville, TN – Our office learned today that we are not receiving some e-mails from the citizens of District 67.  We were recently notified by some constituents that some of their emails were going unanswered.
We immediately consulted with our Director of Legislative Information Systems, Steve Kriegish, and were informed that in an effort to reduce the large volume of spam electronic mail (e-mail), and more importantly to reduce the threat of targeted phishing through e-mail spoofing, the Tennessee General Assembly invoked stringent simple mail transfer protocols (SMTP) for the receipt of e-mail.
The impact is that if sending e-mail servers are not properly configured following industry standard protocols the e-mail will be rejected.  In most cases, if an e-mail is rejected because of non-conformance with SMTP standards the sender should receive a return message with a brief message.
"I personally respond to e-mails as soon as possible but due to this new security, I may not know you even sent an e-mail," Pitts said. "If you do not get a response, usually within 48 hours, or the email is returned to you as undeliverable, or you have an urgent matter, please call me at 1-800-449-8366, ext. 12043," Pitts said.
New: Benefit Improvement legislation moving: On Wednesday, February 15th, House Bill 470/Senate Bill 440 will be heard in the House Finance Subcommittee.  This legislation would provide a benefit improvement to certain retired state employees who have been retired the longest at a very low pension and are now outliving their benefits.
The percentage starts at 10% if you retired prior to 1975 and decreases down to 0.3% if you retired between 1987 and 1989. To see the actual breakdown, go to the Tennessee General Assembly web site at www.capitol.tn.gov/, click on "Legislation", type in HB0470, click on HB0470.
New: On Tuesday, February 14th, House Bill 2734/Senate Bill 2357, known as the BWC 5 Act, will be heard in the Transportation Subcommittee.
"This legislation was brought to Senator Tim Barnes and me by the Bikers Who Care (BWC) motorcycle organization after the tragic and untimely death of 5 people last September at a BWC event," Pitts said.  "The legislation would require all leased or rented recreational vehicles have a carbon monoxide detector that is in proper working order. As we learned from the tragedy of 2011, the RV rented by these citizens had a detector but the batteries were dead."
Update: House Bill 2744/Senate Bill 2569 that would allow Child Support offices in Tennessee to attach or place a lien on Criminal Injuries Compensation Funds to allow recovery of back child support cleared the first hurdle and will be heard in the Children and Family Affairs full Committee on Wednesday, February 15th.
For more information about these bills or other concerns about the state government, please contact our office at 615.741.2043 or email .