Topic: District 67
Funds targeted for one-time technology investment and restoring capital outlay funds lost in recent past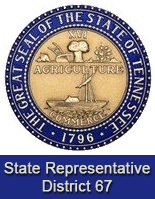 Nashville, TN – Tennessee Governor Bill Haslam's state of the state address included good news on many different fronts for education in Tennessee, especially for Montgomery County.
"In the recent past we have experienced an erosion in the state's allocation for capital outlay funds as a part of the Better Education Program (BEP) funding formula," said State Representative Joe Pitts (D – Clarksville). "The proposed funding increases will help our public education system immeasurably with technology upgrades and capital outlay." «Read the rest of this article»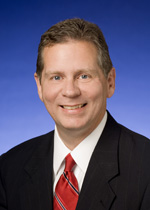 Clarksville, TN – Tennessee State Representative Joe Pitts provides Clarksville Online periodic updates and newsletters from his 67th District Legislative office.  This is his latest submission:
January brings an opportunity to make, and break resolutions, and think about filing your federal income tax return.  Before you stop reading here please let me bring to your attention an opportunity to put more cash in your pocket as you complete your tax return.
It is called an Earned Income Tax Credit (EITC) and for certain wage earners between the ages of twenty five to sixty five, earning less than $43,000 with three children in the family, you could qualify for this credit and increase your refund by hundreds and maybe thousands of dollars. «Read the rest of this article»
Update: Pitts' legislation also advances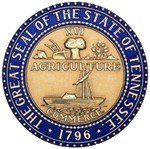 Nashville, TN – Our office learned today that we are not receiving some e-mails from the citizens of District 67.  We were recently notified by some constituents that some of their emails were going unanswered.
We immediately consulted with our Director of Legislative Information Systems, Steve Kriegish, and were informed that in an effort to reduce the large volume of spam electronic mail (e-mail), and more importantly to reduce the threat of targeted phishing through e-mail spoofing, the Tennessee General Assembly invoked stringent simple mail transfer protocols (SMTP) for the receipt of e-mail. «Read the rest of this article»
NASHVILLE – In an effort to help you keep more informed about issues important to you, State Representative Joe Pitts will be issuing a series of reports over the next several months. If you have questions or need additional information about any of the issues discussed in these reports, please let him know. This report is on education in Tennessee.
In a difficult economy, many state governments have turned to cutting education funds in order to make up the difference in revenue shortfalls. In Tennessee, we recognize that a child's ability to receive a quality education is potentially the most important event in their lives and that opportunity must be protected, even in difficult financial times.
This year, the General Assembly passed the budget keeping the Pre-K funds in place on a recurring basis, instead of the risky ruse of using lottery reserves for this necessary program. The state is required to continue paying for the program in future years and not be subject to cuts based on limited resources. Also included in our budget was funding for scholarships for our National Guard veterans. «Read the rest of this article»

When: Friday, July 14th at Noon – 12:00 p.m.
Where:  534 Madison Street, The green building on the corner of University Blvd. and Madison St.
Everyone will participate in an Early Voting Conference Call with Gov. Bredesen, after the conference call, we will all caravan to early vote at the Election Commission. «Read the rest of this article»