Clarksville High will play Science Hill in the State Semifinals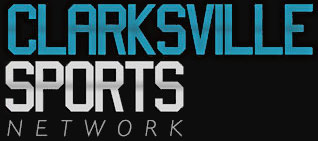 Murfreesboro, TN – All season long Clarksville High School Girls Basketball's goal has been about surviving and advancing to the next game with the hopes it lead to a Class AAA State Championship.
But for the past two years that goal was dashed by the Lady Wildcats' failure of getting past the first game of the State Tournament.
In 2010, Clarksville High fell to Memphis Central High School and then last year Science Hill did the deed.
Well, thanks to the Lady Wildcats' 64-48 victory Thursday morning over defending state champion Memphis Central in Middle Tennessee's Murphy Center, paced by Bashaara Graves game-high 28 points and near state record-tying 22 rebounds, they not only got over the hump of not advancing out of the quarterfinals but vanquished a demon by beating a team that had knocked them out before.
"This is just the first step to the overall goal," said Graves, who's 14 defensive rebounds tied Jackson County's Andrea Davidson's record set in 2002 against McMinn Central. "We're excited and obviously emotional. But really we're just happy."
Said Tisaha Gray, "It feels good to be happy and not upset that our season is over. But we still have two more games to go."
And if it's fate that's lining things up for Clarksville High (37-0) then it's doing a good job, because the Lady Wildcats will get the chance to dispatch one more team that's done them harm when they play Science Hill (37-0) at 2:30pm today in the Murphy Center. Science Hill beat Lawrence County 47-46 in its quarterfinal game.
"This is exciting because we're one step closer to our goal," Clarksville High School coach Brian Rush said. "We walked in the locker room, told them nice game and asked them if they were done yet. They yelled back the loudest, 'No!', they could in unison. We're very focused on our goal and I think that helped us today."
Also scoring for Clarksville High was Gray with nine points, Tia Nicholson with eight and Chandler Cooper with seven.
Memphis Central (24-8) was led by Danielle Ballard's 19 points and Nina Davis' 16 points.
It came down to Clarksville High answering every run Memphis Central made and especially in the second half. But the key was the Lady Wildcats' domination on the boards.
Clarksville High outrebounded Memphis Central 39-28 overall and 15-9 in the second half. And Graves was the spearhead as she actually outrebounded Memphis Central herself in the second half 14-9.
Graves 22 rebounds is one less than the 23 Michelle Street had for Gleason in a game against Bearden in 1993.
Clarksville High led 18-10 when Graves scored at the start of the second, but Memphis Central got it down to 24-21 by halftime.
The Lady Wildcats started the second half on an 10-0 run and took a 34-21 lead with 5:35 left in the third only to see Memphis Central cut that down to 40-32 with 1:30 to go in the third on Aaliyah Whiteside's free throw.
And it didn't look like Central was going to go away when it made it 44-36 with 7:41 left in the game on two free throws by Ballard.
But the next thing you know Clarksville High takes off on a 9-0 run and went up 53-36 with 4:04 to play on Graves' lay up and made it an 18-5 run when the Lady Wildcats made it 59-41 with 2:29 to go on here putback.
Nicholson made it the final with a lay up.
Box Score
Clarskville High 64, Memphis Central 48
Officials: Jason Hambrick, Greg Geren, Jeff Wilkerson

Technical fouls: Memphis Central-None. Clarksville-None.

Score by Periods                1st  2nd  3rd  4th   Total

Memphis Central...............   10   11   13   14  -   48

Clarksville...................   16    8   20   20  -   64
Official Basketball Box Score

Memphis Central vs Clarksville

03/08/12 10:00 AM at Murfreesboro, TN (Murphy Center)

--------------------------------------------------------------------------------

VISITORS: Memphis Central 24-8

                          TOT-FG  3-PT         REBOUNDS

## Player Name            FG-FGA FG-FGA FT-FTA OF DE TOT PF  TP  A TO BLK S MIN

02 Whiteside, Aaliyah.. *  3-14   1-5    2-5    3  2  5   3   9  0  1  0  1  23

04 O'Bannon, Jalen..... *  2-7    0-0    0-0    1  1  2   4   4  0  2  0  1  21

05 Ballard, Danielle... *  8-18   1-5    2-5    2  3  5   4  19  2  2  1  8  30

13 Davis, Nina......... *  6-10   0-1    4-6    1  3  4   2  16  0  3  0  2  31

20 Knox, Marisa........ *  0-3    0-0    0-0    1  1  2   0   0  1  2  0  0  26

00 Howell, Kahdeja.....    0-1    0-1    0-0    0  0  0   1   0  0  2  0  2  10

01 Hill, Meme..........    0-2    0-2    0-0    1  3  4   2   0  0  3  0  0  12

23 Hyman, Tia..........    0-0    0-0    0-0    0  0  0   0   0  1  0  0  0   7

   TEAM................                         3  3  6

   Totals..............   19-55   2-14   8-16  12 16 28  16  48  4 15  1 14 160

TOTAL FG% 1st Half: 10-26 38.5%   2nd Half:  9-29 31.0%   Game: 34.5%  DEADB

3-Pt. FG% 1st Half:  1-5  20.0%   2nd Half:  1-9  11.1%   Game: 14.3%   REBS

F Throw % 1st Half:  0-3   0.0%   2nd Half:  8-13 61.5%   Game: 50.0%    4
HOME TEAM: Clarksville 37-0

                          TOT-FG  3-PT         REBOUNDS

## Player Name            FG-FGA FG-FGA FT-FTA OF DE TOT PF  TP  A TO BLK S MIN

05 Cooper, Chandler.... *  2-7    1-3    2-4    0  4  4   1   7  4  1  0  0  29

11 Graves, Bashaara.... * 12-17   0-0    4-6    8 14 22   2  28  3  4  1  3  32

12 Ward, Jessy......... *  2-8    0-2    0-0    0  0  0   0   4  1  4  0  2  29

14 Gray, Tiasha........ *  3-8    1-2    2-3    0  5  5   3   9  6  8  0  3  32

32 Nicholson, Tia...... *  3-5    0-1    2-3    1  4  5   1   8  0  3  0  1  20

20 Bell, Ramaja........    2-2    1-1    0-0    1  1  2   2   5  0  0  0  0  12

33 Rozar, Sierra.......    1-1    0-0    1-2    0  0  0   0   3  0  0  0  0   6

   TEAM................                         1     1

   Totals..............   25-48   3-9   11-18  11 28 39   9  64 14 20  1  9 160

TOTAL FG% 1st Half:  9-22 40.9%   2nd Half: 16-26 61.5%   Game: 52.1%  DEADB

3-Pt. FG% 1st Half:  2-6  33.3%   2nd Half:  1-3  33.3%   Game: 33.3%   REBS

F Throw % 1st Half:  4-7  57.1%   2nd Half:  7-11 63.6%   Game: 61.1%    3