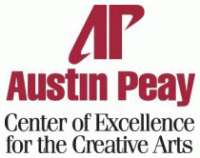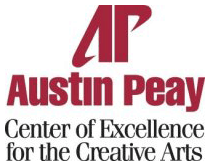 Clarksville, TN – In early 2003, Gerald Gilman, Randy Rubel and a committee undertook a monumental task. They put out a call for veterans and their families in Montgomery County to bring in pictures and service details for a collection to be titled "Faces of Valor."
Those items are now displayed in the restored Montgomery County Courthouse, and a guidebook was printed, featuring 255 entries of soldiers serving from numerous eras.
"We went all the way back through history to the Civil War and Mexican American War to the current conflicts of today," Gilman said. "We were able to collect photographs and little biographies of these individuals."
The success of the guidebook prompted the committee to work on a second volume of the work. They recently published that book, featuring 385 additional photos and bios from service personnel who lived in this area.
At 5:00pm on March 12th, Gilman and Rubel will discuss how the project took shape during the Austin Peay State University Center of Excellence for the Creative Arts' Spring Salon Series at the Clarksville-Montgomery County Public Library's Main Floor Meeting Room. The event is free and open to the public. The Center hosts the Salon Series once a month during the fall and spring semesters, featuring distinguished local artists and arts organizations, followed by refreshments and good conversations.
"We're pleased to be able to honor our veterans and those who served from our community through this salon," Christopher Burawa, executive director of the center, said.
The March 12th event will include samples of photos and bios from the two-volume "Faces of Valor" work.
"It's going to be a little talk about how we gathered the collection," Gillman said. "We'll also share a few stories, some highlights, from the books."
For some years, the committee worked with the APSU History Department, the Customs House Museum and Cultural Center, various veterans' archives and The Leaf Chronicle to assemble "Faces of Valor." Jostens Publishing Company of Clarksville donated the printing for this project.
For more information on the salon, contact the APSU Center of Excellence for the Creative Arts at 931.221.7876.