Topic: Brian Rush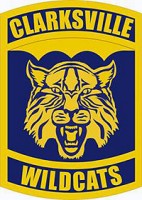 Clarksville, TN – Clarksville High School all-state catcher had hoped and dreamed about to go to school and playing in the Orange and White at the University of Tennessee since she was little.
Well dreams do come true, as the left-hander, power hitting, backstop officially signed her NCAA National Letter of Intent to play for the Lady Vols on November 12th, in a ceremony held in the school's cafeteria.
"I'm excited because I've worked very hard and it's paid off finally," Bearden said. "It truly is a dream come true for me getting a chance to play for the University of Tennessee."
«Read the rest of this article»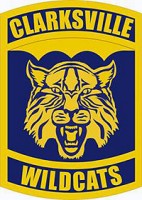 Dickson, TN – Clarksville High School's softball team saw last year's first ever trip to the state tournament end at the hands of then District 10-AAA member Dickson County High School in the tournament's semi-final contest.
This year Dickson County (41-7) is no longer in District 10-AAA, having moved over into District 11-AAA, but the Lady Cougars still ended the Lady Wildcats season again – this time in the TSSAA Sectional Round on May 16th – with a 5-1 final.
Clarksville High (33-16) was hurt by a slumbering offense, that was shutout for the second straight game after only suffering four shutouts in the regular season, and a couple of miscues in the field that led to three of the five runs being scored by Dickson County being unearned.
«Read the rest of this article»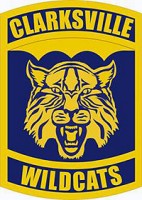 Clarksville, TN – For the third time in three days, the Clarksville High Lady Wildcats and the Northeast Lady Eagles faced off. But this time, after the last echo of a softball coming off an aluminum bat faded and the red dust kicked up from slides settled, a District 10-AAA Tournament Champion was crowned.
The Lady Wildcats held off a late rally by the Lady Eagles to win the final District 10-AAA Tournament Championship game, 8-6.
McKenzie Rose hit a three-run homer in her first at bat to give the Lady Wildcats a 4-1 lead at the bottom of the first inning. Going into the sixth, the Lady Wildcats had expanded their lead to 6-2.
«Read the rest of this article»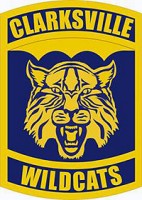 Clarksville, TN – Despite only one District 10-AAA loss so far this season, Clarksville High School's softball team went into this week needing to defeat both of its two closest challengers to wrap up the regular-season title.
Well, the Lady Wildcats (26-13, 12-1 District 10-AAA) are half way to that goal after their April 22nd 12-2 victory over Kenwood High School.
Clarksville High jumped on Kenwood (11-10, 8-3 District 10-AAA) starter Imani Largin in the first inning, as Heather Norris drew a walk to open the game and move to third base an out later on a single by Haley Bearden.
«Read the rest of this article»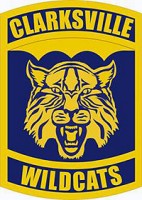 Clarksville, TN – Clarksville High School's softball team hit four home runs in the final two innings, March 24th, versus Northwest High School to break a 3-3 tie and pull away for a 14-3 District 10-AAA victory.
After having played even for the first three innings, it looked like Clarksville High (11-6, 3-0 District 10-AAA) would miss out on adding to its lead in the top of the fourth, as Northwest got the first two batters out quickly, but saw Heather Norris keep the inning alive with a double.
«Read the rest of this article»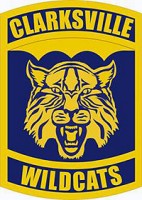 Clarksville, TN – The Clarksville Lady Wildcats, LaVergne Lady Wolverines, cheerleaders coaches and fans on both sides donned "We Back Pat" T-shirts Friday night at William Workman Gymnasium in honor of legendary former Tennessee Lady Vols head Coach Pat Head Summit and to support The Pat Summit Foundation.
Members of the Summit family, including her grandmother Hazel Head, were in attendance as the Lady Wildcats won their fifth game in a row, defeating the Lady Wolverines 68-34.
«Read the rest of this article»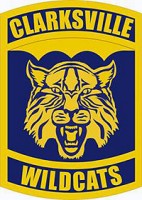 Clarksville, TN – For the past three years Clarksville High School pitcher Heather Norris has made a name for herself in the pitcher's circle and at the plate for the Lady Wildcats, helping lead CHS to its first ever state tournament appearance last season, as well as earning multiple All-State honors.
With her senior season just a few months away, the right-hander won't have to worry about what her future may hold at the next level, as she signed her NCAA Division I Letter of Intent, November 15th, to play her collegiate career for the Lady Govs at Austin Peay State University.
«Read the rest of this article»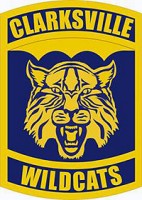 Clarksville, TN – If Clarksville High School's softball team is to make its first trip to the state tournament in school history it will have to be as road warriors, as the Lady Wildcats lost to Dickson County 11-2 May 15th in the Region 5-AAA finals.
Coming into the region finals, Clarksville High (34-10-1) had won eight in a row, giving up just four runs over that period, but the Lady Cougars pounded out 15 hits in scoring its 11 runs – including six of those coming in the seventh inning when CHS was down just three runs.
«Read the rest of this article»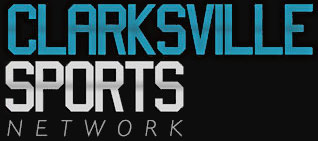 Murfreesboro, TN – Some times things just don't go the way you want them.
For the past four years, Clarksville High Girls Basketbal"s only goal was to win the Class AAA State Basketball Championship and it was special dream for the Lady Wildcats' five starters who are all moving on to play Division I basketball next year with Bashaara Graves going to Tennessee, Tiasha Gray to Austin Peay, Chandler Cooper to Florida, Tia Nicholson to Tennessee Tech and Jessy Ward to Mississippi State.
«Read the rest of this article»
Clarksville High will play Science Hill in the State Semifinals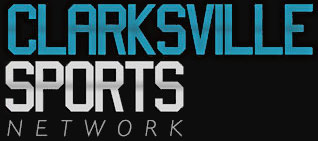 Murfreesboro, TN – All season long Clarksville High School Girls Basketball's goal has been about surviving and advancing to the next game with the hopes it lead to a Class AAA State Championship.
But for the past two years that goal was dashed by the Lady Wildcats' failure of getting past the first game of the State Tournament.
In 2010, Clarksville High fell to Memphis Central High School and then last year Science Hill did the deed.
«Read the rest of this article»