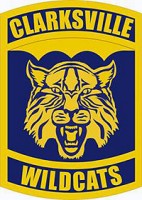 Clarksville, TN – Clarksville High School's softball team hit four home runs in the final two innings, March 24th, versus Northwest High School to break a 3-3 tie and pull away for a 14-3 District 10-AAA victory.
After having played even for the first three innings, it looked like Clarksville High (11-6, 3-0 District 10-AAA) would miss out on adding to its lead in the top of the fourth, as Northwest got the first two batters out quickly, but saw Heather Norris keep the inning alive with a double.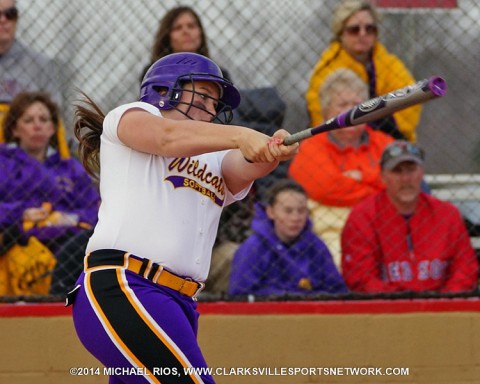 Lady Vikings starting pitcher Roni Schilling then looked like she would get out of the inning by getting Katie Keen to hit a groundball to second baseman Kaitlyn Irvin, but Irvin couldn't field the ball cleanly allowing Keen to reach and Norris to come in with the go-ahead run to make it 4-3.
That play would open the flood gates for the Lady Wildcats, with Haley Bearden blasting her 15th home run of the season out to right-center field – to make it 6-3 – followed two batters later by another two-run homer by Clare Grady to give Clarksville High a 8-3 advantage.
"We've hit the ball well this year and we count on all nine batters in our lineup to get hits," Clarksville High coach Brian Rush said. "I thought we struggled a little bit early with the timing, but after the third inning I think we got that down and we stated to connect better.
"We still didn't hit the ball all that badly early on, but when we did hit the ball it was right at them."
The Lady Wildcats weren't through with the long ball yet, as Tiana Gray led off the top of the fifth inning with a home run, but the highlight of the inning would come five batters later, with Bearden hitting her second home run of the game – this time with the bases loaded – to give her three hits in the game and six total RBIs.
Norris and Grady would also finish the day with three hits each for CHS, while McKenzie Rose picked up the victory.
Northwest, who falls to 2-3 in District 10-AAA, was led by Natalie Schilling and Kendra Phillips, who both recorded two hits each for the Lady Vikings.
Clarksville High will return to action, March 25th, as they host one of the other undefeated teams in District 10-AAA play Henry County High School in a 5:30p.m. contest, while Northwest is off until March 31st when they play host to West Creek High School in a 5:30pm matchup.