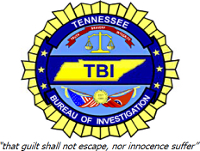 Nashville, TN – The Tennessee Bureau of Investigation and the Tennessee Department of Corrections have foiled a plan to break the lone female death row inmate out of the Tennessee Prison for Women and arrested the individuals involved in the escape plot.

Today, 36-year-old Christa Gail Pike remains behind bars and two others have been charged with planning her escape from prison.

In February, the Davidson County grand jury indicted 23-year-old Justin Heflin, currently of Chattanooga, TN, on one count of bribery, one count of official misconduct, one count of conspiracy to commit escape and one count of facilitation to commit escape. Heflin was previously a correctional officer at the Tennessee Prison for Women before his termination on March 5th, 2012. He was booked into the Davidson County Jail yesterday afternoon on a $75,000 bond.

Donald Kohut, 34, of Flemington, New Jersey, who is an acquaintance of Pike and frequently visited her in prison where he also met Heflin, was indicted on one count of bribery and one count of conspiracy to commit escape. The New Jersey State Police arrested Kohut on the Davidson County charges Monday morning at his residence. He is currently being held at the Hunterdon County Department of Corrections on a $250,000 bond and is awaiting extradition.

The investigation was initiated after the TDOC received information of a planned escape.  On January 27th, 2012, the TDOC Office of Investigation and Compliance requested the assistance of the Tennessee Bureau of Investigation. The TBI then received a request to open an investigation on the allegations from the 20th Judicial District Attorney General's Office.

While working the investigation, TBI agents and TDOC officials recovered evidence of the planned escape and items of contraband within the prison and received information about correctional officer, Heflin, being involved in the plan.

The investigation revealed Heflin was receiving money and gifts for his role in planning the escape which subsequently led to Kohut's involvement.

"Interrupting a plot like this before the escape is attempted is crucial to keeping Tennesseans safe, "said Tennessee Bureau of Investigation Mark Gwyn of the arrests. "The last thing law enforcement wants is a dangerous fugitive on the streets."

"We are thankful for the great work and cooperation of the TBI, the New Jersey State Police, and the Departments' Investigative unit to identify and apprehend these individuals", said Commissioner Derrick D. Schofield.  "Our mission of operating safe and secure prisons is our main focus and we will continue to examine and follow every lead to accomplish our mission."

Pike was sentenced to death in March of 1996 for murdering 19-year-old Colleen Slemmer in Knoxville, TN in 1995. She is also serving time for attempting to murder a fellow female Department of Correction inmate in 2004. She remains behind bars at the Tennessee Prison for Women.



Sections
News
Topics
Bond, Chattanooga TN, Christa Gail Pike, Colleen Slemmer, Davidson County, Donald Kohut, Flemington NJ, Hunterdon County Department of Corrections, Justin Heflin, Knoxville TN, Murder, Nashville TN, New Jersey State Police, TBI, TDOC, Tennessee Bureau of Investigation, Tennessee Department of Corrections, Tennessee Prison For Women