Topic: Tennessee Department of Corrections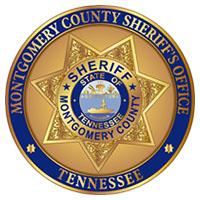 Clarksville, TN – On Monday, October 5th 2020, the Montgomery County Sheriff's Office (MCSO) held a ceremony for family and friends to celebrate six promotions.
Captain Jesse Reynolds has been promoted to Assistant Chief Deputy of Enforcement Operations. ACD Reynolds began his career with the Sheriff's Office in 1998 as a Patrol Deputy.
In 2002 he was promoted to Investigator; in 2007 to Sergeant/Director of the Drug Task Force; in 2010 to Lieutenant of Criminal Investigations; in 2012 to Enforcement Bureau Captain. ACD Reynolds brings 22 years of experience into his new position.
«Read the rest of this article»

Henning, TN – He was once named one of the FBI's "10 Most Wanted Fugitives." Now, the Tennessee Department of Corrections reports former prison escapee is back in Tennessee to serve the remainder of his sentence.
Lohman Ray Mays, Jr, an habitual offender who escaped from the Turney Center Industrial Prison 36 years ago, was recaptured in Wyoming in 1985 and has since been serving a federal sentence for bank robbery.
«Read the rest of this article»
Constitutional Carry Legislation Moves Through First House Committee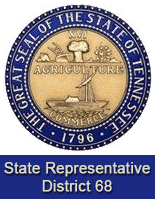 Nashville, TN – This week in Nashville, historic Republican legislation that allows Tennessee to become the 17th state to enact constitutional carry cleared its first committee in the Tennessee House of Representatives.
Members of the House Constitutional Protections & Sentencing Subcommittee approved House Bill 2817 by a 5-2 vote tally Tuesday evening. The measure sends a strong "tough on gun crime" message to violent criminals, felons, and gang members through a series of sentencing enhancements that support our law enforcement and judicial communities as they work to protect our cities and towns.
«Read the rest of this article»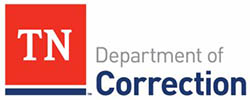 Nashville, TN – Calling it one of the largest security concerns in prisons today, Tennessee Department of Correction Commissioner Tony Parker is again issuing a call for action against contraband cell phones.
Commissioner Parker's latest call comes on the hills of a just released report from the National Telecommunications and Information Administration (NTIA) that cites the effectiveness of micro-jamming technology to block illegal cellphone signals in correctional facilities.
«Read the rest of this article»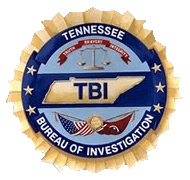 Henning, TN – The Tennessee Bureau of Investigation (TBI) has issued a statewide Blue Alert for Curtis Ray Watson.
Watson is listed as a person of interest in the homicide of a Tennessee Department of Correction employee on Wednesday, August 7th, 2019, and is an escapee from the West Tennessee State Penitentiary in Henning, Tennessee.
Watson should be considered extremely dangerous.
Anyone with any information regarding his whereabouts should immediately contact the TBI at 1.800.TBI-FIND.

Clarksville, TN – Clarksville Police report that Joseph Karnes, age 27, has been sentenced to three years in Tennessee Department of Corrections for Vehicular Homicide and to one year Probation for Leaving the Scene of a Crash Resulting in Death in conjunction with a motor vehicle crash occurring July 2nd, 2016.
The crash occurred at Tiny Town Road and Cainlo Drive July 2nd, 2016 around 6:00am.
«Read the rest of this article»

Montgomery County, TN – The unexpired term of the District 3 Clarksville-Montgomery County School Board seat has been filled by Herbert A. Nelson, Jr., a 20-year U.S. Army veteran with seven years working elite Special Operations and counter-terrorism missions
«Read the rest of this article»
Six Military Veteran State Employees Honored for Exemplary Service
Nashville, TN – Tennessee Governor Bill Haslam joined Tennessee Department of Veterans Services Commissioner Many-Bears Grinder and Major General Terry "Max" Haston from the Tennessee Military Department to recognize six veteran state employees and more than 474,000 Tennessee veterans of all ages and eras.
The Governor's Veterans Day event was held at the Tennessee Tower Plaza in downtown Nashville.
«Read the rest of this article»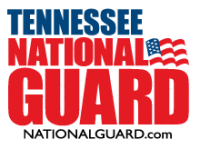 Nashville, TN – This week, Soldiers and Airmen of the Tennessee National Guard are taking part in a statewide exercise focused on cyber threats.
This is part of the annual joint Tennessee Maneuvers (TNMAN) exercise, working with the Tennessee Emergency Management Agency, Tennessee State Guard, and various other state agencies taking place June and July.
"TNMAN exercises one of the three key focus areas of the National Guard – Domestic Operations," said Lt. Col. Jeffrey Brown, G3 Directorate of Military Support, Tennessee Army National Guard.
«Read the rest of this article»

Clarksville, TN – The Clarksville Police Department reports that on October 6th, 2016, Tyrone Hoosier, Christopher Hoosier, Jamesthon Griffin and Nimmond Lee accepted a plea agreement to the charge of Conspiracy to Distribute over 300 grams of cocaine within Montgomery County.
As part of the agreement, each will serve 15 years in the Tennessee Department of Corrections.
«Read the rest of this article»