Six Military Veteran State Employees Honored for Exemplary Service
Nashville, TN – Tennessee Governor Bill Haslam joined Tennessee Department of Veterans Services Commissioner Many-Bears Grinder and Major General Terry "Max" Haston from the Tennessee Military Department to recognize six veteran state employees and more than 474,000 Tennessee veterans of all ages and eras.
The Governor's Veterans Day event was held at the Tennessee Tower Plaza in downtown Nashville.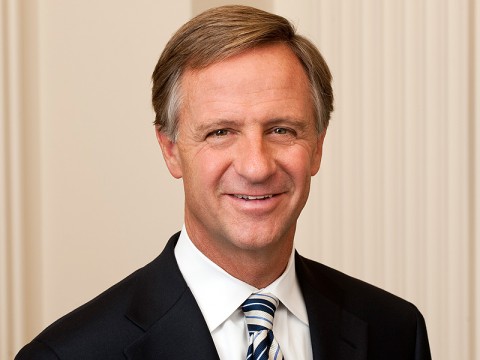 "When we are talking to employers about Tennessee's skilled workforce, veterans play a huge role in making the Volunteer State competitive," Haslam said. "Veterans represent more than 6 percent of the State of Tennessee's executive branch and I am proud to work along so many people who have bravely served our country."
"Employers and college campuses are looking for ways to recruit veterans for their leadership, discipline, integrity and loyalty," Grinder said. "It is exciting to see every day become Veterans Day to the benefit of our customers, our state and our communities."
"We're here today to remember the sacrifices our Veterans and their families have made, and to honor the courage it takes to defend duty, honor and country," Haston said.
There are currently 2,407 veterans working for the state and an estimated 474,686 veterans living in Tennessee.
Haslam recognized the achievements of six veteran state employees currently making a difference within their area of expertise with a combined 73 years of state service.
James Clark
James Clark is currently serving as a Geologist and Environmental Consultant in the Division of Solid Waste Management at the Department of Environment and Conservation (TDEC). Captain Clark is also currently serving as Company Commander of the 913th Engineer Company in the Tennessee Army National Guard.
His 27 year military career includes deployments to Southwest Asia and Africa. His military accomplishments include providing the people of Ethiopia with clean, reliable drinking water by drilling drinking wells for three different communities.
As a TDEC Geologist, Clark is coordinating ground water monitoring plans for the coal ash storage ponds at TVA Fossil Plants and his problem solving expertise has helped to anticipate and prevent impacts to the Memphis Sands Aquifer and the Cumberland River.
John Geas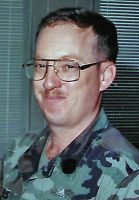 John Geas is currently a Probation Parole Officer in the Department of Correction (TDOC) Field Services with domestic violence expertise. Previously, Petty Officer First Class Geas served 20 years in the U.S. Navy which included deployments to Southwest Asia.
After military retirement, Geas pursued a career in law enforcement with specialties in domestic violence, parole and interstate compact transfers. His expertise has made him one of the lead instructors in responding to domestic violence while maintaining a case load compliance rate of 97 percent or higher every month.
Officer Geas is the Domestic Violence Liaison with the Metro Nashville Police Department's Domestic Violence Unit, the Mayor's Domestic Violence Task Force and the Tennessee Coalition against Domestic Violence and Sexual Assault.
Rocky Kelley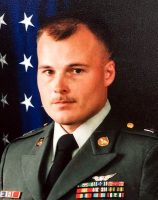 Rocky Kelley is a Senior Technician and Radiation Safety Officer with the Pavement Evaluation Team in Region Three at the Department of Transportation (TDOT). Previously, Sergeant Kelley served more than eight years in the U.S. Army to include a deployment to Southwest Asia.
Rocky travels the state to inspect 700 roadway miles a month and is consistently a leader in finding ways to maximize efficiency, reduce costs and improve processes that provide safety for Tennessee motorists. Additionally, Kelley is also overseeing the Density Nuclear Gauge Program at headquarters.
Through his audit of the program, Kelley has identified inefficiencies, developed corrective measures and has implemented training with department employees in coordination with the Department of Environment and Conservation (TDEC).
Michael Lenart
Michael Lenart is the Talent Management Assistant Director at the Tennessee Wildlife Resources Agency (TWRA). Corporal Lenart served in the U.S. Marine Corps as a rifleman and his time in uniform included a deployment to Southwest Asia. He was attached to a Navy SEAL team, deactivated and destroyed mines, served in a tactical hostage rescue team and urban rescue operations.
In his most recent role in talent management, Lenart has become certified in 100 percent of all Department of Human Resources (DOHR) available Train the Trainer courses which has led to a 98 percent completion rate for level one supervisor training at TWRA.
Iliff McMahan, Jr.
Iliff McMahan, Jr. is currently a Regional Director for the Department of Economic and Community Development (ECD). Specialist McMahan served three years in the U.S. Army and was an expert marksman.
After his time in uniform, McMahan served two terms as Cocke County Mayor and continued in public service in the Tennessee Department of Labor and Workforce Development and most recently ECD. He has led the Northeast Regional Team which has produced record growth with 7,782 jobs and 78 projects.
Donna Tidwell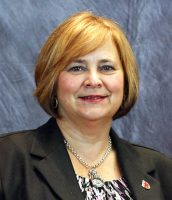 Donna Tidwell is Director of Emergency Medical Services and has worked for the State of Tennessee for 31 years. A registered nurse and paramedic, First Lieutenant Tidwell served in the Tennessee Army National Guard and later as a Captain in the U.S. Army Reserve, with tours in both Desert Shield and Desert Storm.
She is the Primary Emergency Service Coordinator for the Department of Health and has responded to numerous disasters. Her recent work included coordinating nurse volunteers sent to emergency shelters and Tennessee Health Nurse strike Teams deployed to North Carolina for Hurricane Matthew response; 18 hour days supporting health and EMS teams during the Gatlingburg wildfires and supporting deployment of 111 personnel to help with Hurricane Irma.