Topic: Wildfires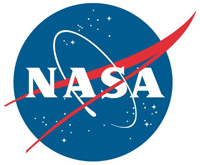 Pasadena, CA – A NASA aircraft equipped with a powerful radar took to the skies this month, beginning a science campaign to learn more about several wildfires that have scorched vast areas of California. The flights are being used to identify structures damaged in the fires while also mapping burn areas that may be at future risk of landslides and debris flows.
They're part of the ongoing effort by NASA's Applied Sciences Disaster Program in the Earth Sciences Division, which utilizes NASA airborne and satellite instruments to generate maps and other data products that partner agencies on the ground can utilize to track fire hotspots, map the extent of the burn areas, and even measure the height of smoke plumes that have drifted over California and neighboring states.
«Read the rest of this article»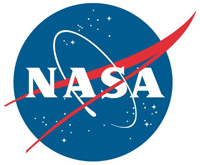 Pasadena, CA – NASA's Atmospheric Infrared Sounder (AIRS), aboard the Aqua satellite, captured carbon monoxide plumes coming from California wildfires last week. There were 28 major wildfires burning across the state as of September 14th, 2020. This includes the August Complex Fire, which started on August 17th and has since burned over 471,000 acres, making it the largest fire on record in California.
The animation shows three-day averages of carbon monoxide concentrations around 3 miles (5 kilometers) up in the atmosphere between September 6th and September 14th.
«Read the rest of this article»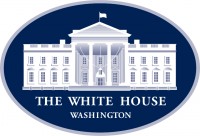 Washington, D.C. – "President Donald Trump signed an executive order Sunday to lower the cost of prescription drugs," Peter Aitken reports for Fox News.

"My Most Favored Nation order will ensure that our Country gets the same low price Big Pharma gives to other countries. The days of global freeriding at America's expense are over," President Trump wrote on Twitter.
«Read the rest of this article»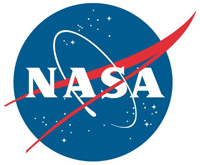 Washington, D.C. – While scientists around the world are confined to their homes during the COVID-19 Coronavirus pandemic, Earth observing satellites continue to orbit and send back images that reveal connections between the pandemic and the environment. "Satellites collect data all the time and don't require us to go out anywhere," Hannah Kerner, an assistant research professor at the University of Maryland in College Park, said.
Kerner is among eight researchers recently awarded a rapid-turnaround project grant, which supports investigators as they explore how COVID-19 Coronavirus lockdown measures are impacting the environment and how the environment can affect how the virus is spread.
«Read the rest of this article»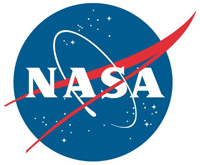 Pasadena, CA – As California experiences one of the worst wildfire seasons on record, NASA is leveraging its resources to help. Scientists supporting the agency's Applied Sciences Disaster Program in the Earth Sciences Division are generating maps and other data products that track active fires and their smoke plumes while also identifying areas that may be susceptible to future risks.
"When disasters like this occur, we are able to swiftly respond to requests from our partners who need images and mapping data," said David Green, manager of the Disasters Program at NASA Headquarters in Washington.
«Read the rest of this article»
Nashville, TN – The Nashville Zoo is sending $30,000 to support Australia's efforts to rescue and protect wildlife affected by devastating wildfires. Additionally, the Zoo is committing all funds from a guest donation program called "Round Up for Conservation."
"We're deeply saddened by what's happening to the wildlife and habitats in Australia," said Rick Schwartz, Nashville Zoo President and CEO. "We feel a moral obligation to help the ongoing efforts and encourage others to show their support as well."
«Read the rest of this article»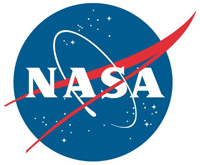 Greenbelt, MD – NASA scientists using data from its NOAA/NASA Suomi NPP satellite, has traced the movement of the smoke coming off the Australian fires across the globe showing that it has circumnavigated the Earth.
In an image created from data gathered by the Ozone Mapping and Profiler Suite (OMPS) Nadir Mapper on Suomi NPP, a black circle shows the smoke which had been traced from its origins coming back to the eastern region of Australia after having traveled around the world.
«Read the rest of this article»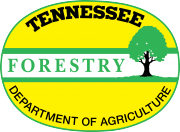 Nashville, Tn – With hot and dry weather leading into our fall fire season, Tennessee's State Forester is requiring a burn permit for all open-air outdoor fires beginning Sept. 23rd.
Typically, burn permits are required statewide Oct. 15th-May 15th. While Tennessee has not seen an increase in the number of wildfires, and indications right now don't suggest a high fire danger, the Tennessee Department of Agriculture Division of Forestry is putting burn permits in place early as a precaution. If current weather conditions continue as leaf fall begins, fire danger may escalate.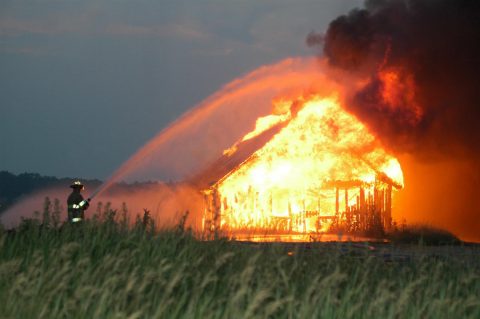 «Read the rest of this article»
Tennessee Department of Agriculture Division of Forestry

Nashville, TN – Tennessee is celebrating a record to be proud of. Thanks to favorable weather and citizens who burned debris safely, 2018 saw a record low number of wildfires.
The Tennessee Department of Agriculture Division of Forestry is working to continue that trend throughout 2019 by reminding citizens that if they plan to burn outdoors, a burn permit is required.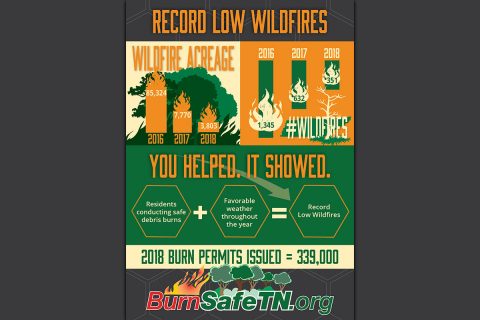 «Read the rest of this article»
American Red Cross
Clarksville, TN – In a second consecutive year of record-breaking disasters, millions of people from coast to coast turned to the American Red Cross for shelter, food and comfort.
This year, massive wildfires scorched more than 8.5 million acres—in California alone, residents have suffered back-to-back years of the most destructive wildfires in state history, with the Camp Fire being the most severe.
«Read the rest of this article»