Topic: Hurricane Irma
Six Military Veteran State Employees Honored for Exemplary Service
Nashville, TN – Tennessee Governor Bill Haslam joined Tennessee Department of Veterans Services Commissioner Many-Bears Grinder and Major General Terry "Max" Haston from the Tennessee Military Department to recognize six veteran state employees and more than 474,000 Tennessee veterans of all ages and eras.
The Governor's Veterans Day event was held at the Tennessee Tower Plaza in downtown Nashville.
«Read the rest of this article»

Clarksville, TN – When Hurricane Maria — a Category 4 hurricane with winds up to 150 mph — ripped through the island of Puerto Rico on September 20th, 2017, the fury of Mother Nature appeared relentless, but Puerto Rico native and Austin Peay State University senior psychology major Maydaliz Bultron knew better than most that the damage left in the storm's wake would be the true challenge for the island and its people.
"I grew up in Puerto Rico and I lived through Hurricane George (in 1998), so I understand what life is like in the wake of a storm," Bultron said. "I remember things like not having running water and having to get ready for school in the dark with candles because the electricity had been knocked out during the storm."
«Read the rest of this article»
Clarksville-Montgomery County has Second Highest Gas Prices in Tennessee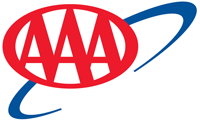 Nashville, TN – Tennessee gas prices have been on a steep slide for the last three weeks and should drift even lower this week. The state average declined for the 28th consecutive day on Sunday, dropping a total of 20 cents during that time.
Tennessee motorists are paying an average of $2.39 at the pump, an 8 cent discount from last week.
«Read the rest of this article»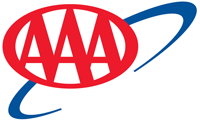 Nashville, TN – Gas prices are on a steep slide after reaching 3-year highs due to Hurricane Harvey and Hurricane Irma. Prices surged when Harvey struck refineries along the nation's gulf coast. Then remained elevated as demand spiked in the southeastern U.S. following Hurricane Irma.
Now supply and demand levels are returning to normal, and prices are on the decline.
«Read the rest of this article»

Nashville, TN – Consumers who are shopping for a new vehicle should be aware that flood-damaged cars and trucks from states ravaged by Hurricanes Harvey and Irma will eventually surface in Tennessee.
In an effort to raise awareness, the Tennessee Motor Vehicle Commission, which is part of the Department of Commerce & Insurance's Regulatory Boards division, is warning consumers to be alert for scammers who might disguise severely water-damaged vehicles as being perfectly good.
«Read the rest of this article»
APSU Sports Information

Clarksville, TN – The Austin Peay State University football team has agreed to forgo its bye week on October 28th, 2017 and head to Orlando, FL to take on its third FBS opponent of the season in UCF.
The decision comes after the Knights previously scheduled contest against Georgia Tech was called off due to the effects of Hurricane Irma earlier this month.
«Read the rest of this article»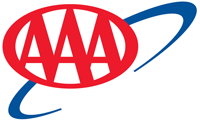 Nashville, TN – Gasoline availability continues to improve after Hurricane Irma drove-up demand and left many gas stations without fuel. A steady stream of ships delivering gasoline to Florida's ports are helping to normalize supply levels in the southeastern U.S., and gas prices are beginning to drift a little lower.
Last week, gasoline hit the highest price in 3 years. During that time in 2014, oil was (and usually is) the main driver of pump prices, as crude traded between $65.00-$75.00 per barrel.
«Read the rest of this article»
#23 Tennessee at #24/25 Florida
Saturday, September 15th, 2017 | 2:30pm CT
Gainesville, FL | Ben Hill Griffin Stadium | TV: CBS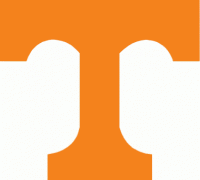 Knoxville, TN – No. 23 Tennessee opens SEC play against conference rival No. 24/25 Florida on Saturday with a 2:30pm CT kickoff on CBS at Ben Hill Griffin Stadium.
Brad Nessler (play-by-play) and Gary Danielson (analyst) will be in the booth and Allie LaForce will report from the sidelines. Vol Network radio affiliates will have a live audio broadcast with Bob Kesling, Tim Priest and Brent Hubbs. Sirius Channel 138 and XM Channel 191 will also carry a live audio broadcast.
Hurricane Irma has affected some road conditions in Florida. Fans planning to attend the game in Gainesville should plan ahead and stay up to date with news from the Florida Department of Transportation (FDOT) and Florida Highway Patrol (FHP).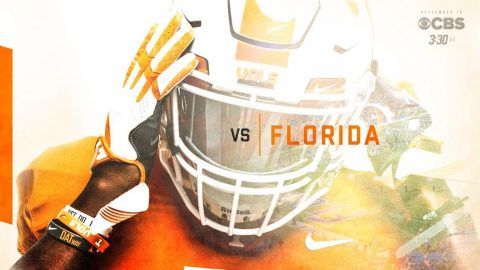 «Read the rest of this article»
Written by Rob Gutro
NASA's Goddard Space Flight Center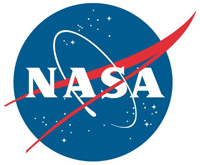 Greenbelt, MD – NASA-NOAA's Suomi NPP satellite captured night-time look at Hurricane Irma as it weakened to a large tropical storm and the GOES East satellite provided a daytime view as the large storm continued moving north over Florida.
Irma made landfall twice on September 10th, 2017, first in the Florida Keys and then near Naples. The storm has now been downgraded to a tropical storm but could still cause significant impacts over Georgia and Alabama. NASA's Marshall Space Flight Center in Huntsville, Alabama was under a Tropical Storm Watch on September 11th.
«Read the rest of this article»
APSU Sports Information

Murray, KY – A pair of freshmen stood out for Austin Peay State University men's golf during the first 36 holes of the MSU Invitational, hosted by Murray State at Miller Memorial Golf Course.
Chase Korte (70-70) and Garrett Whitfield (69-72) sit in eighth and ninth, respectively, after 36 holes.
«Read the rest of this article»