APSU Sports: Austin Peay Men's Tennis

Clarksville, TN – Austin Peay State University men's tennis team begins its final Ohio Valley Conference regular-season weekend with a 1:00pm, Saturday match at Eastern Kentucky, followed by a 1:00pm, Sunday match at Morehead State.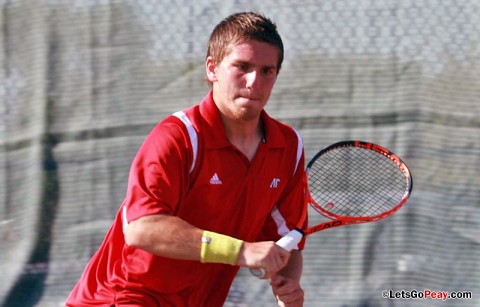 The weekend holds tremendous implications regarding how the OVC regular-season race will play out. Austin Peay and Eastern Kentucky share 5-1 league records with both teams playing for a first-round bye in next weekend's OVC Tennis Tournament.
"The team has really been working hard and getting better each match," head coach Malik Tabet said. "We lack experience in closing matches and need to get better at that."
Junior Sean Bailey and EKU senior Hugo Klientovsky will play the headline match at No. 1 singles, perhaps deciding a hotly contested competition for the league's Player of the Year honor. Both Bailey and Klientovsky are undefeated in OVC play at the top singles position. It will be the first meeting all-time between the two upperclassmen.
"Sean is really looking forward to this match," Tabet said. "He's gotten progressively better at working matches. His mental approach Has improved so much throughout the year. This match will be fun to watch.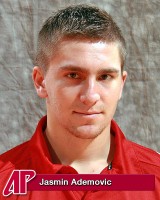 Austin Peay brings two other players with unbeaten OVC marks – sophomore Jasmin Ademovic and freshman Aleksas Tverijonas. Ademovic is 12-4 overall with an 8-2 mark at No. 2 singles, while Tverijonas is 11-4 overall with an 8-3 mark at No. 4 singles.
Klientovsky tops an Eastern Kentucky lineup that has won back-to-back OVC Championships. Returning for last year's team is Niklas Schroeder at No. 3 singles, Philip Janz at No. 4 singles and Parul Verma at No. 5 singles. Their experience also translates to doubles where Schroeder and Janz are 4-1 in OVC play.
Morehead State, the Govs' Sunday opponent, begins the weekend with a Saturday match against Murray State. The Eagles are coming off a shutout, 7-0, loss to Eastern Kentucky, Tuesday.