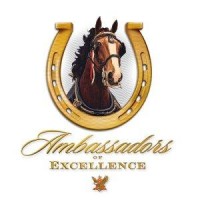 Clarksville, TN – Budweiser of Clarksville, a beverage distributorship and the corporate hub of Hand Family Companies, and Budweiser of Hopkinsville (KY), also a Hand Family Companies property, were recognized as "Ambassadors of Excellence" by Anheuser-Busch Brewing Company for their 2011 performance.
Only 20 of the more than 700 Anheuser-Busch wholesalers in the nation were selected for the award, and the Clarksville facility placed fourth.
Hand Family Companies learned of the awards in February and the two facilities were recognized during the Ambassadors of Excellence Top Performers meeting held April 12th-15th in Monterey, California.
"The Ambassadors of Excellence program recognizes wholesalers who implement key business initiatives and execute processes to deliver exceptional results," said Charles Hand Jr., President and Chief Operating Officer of Hand Family Companies.
According to Hand, wholesalers are measured on management, sales structure, operations, people/human resources and technology.  "It is a very thorough process that covers the big picture of strategy down to the small details such as cleanliness of the vehicles used for sales and deliveries" said Hand.
Hand said the awards would not have been possible without the dedication of the people who work there.  "Our employees take pride in what they do and that shows in the results we are able to achieve."
Hand also attributed their success to the strong partnerships enjoyed with the retailers in the Clarksville and Hopkinsville markets.  "Our success is built on the success of our customers" said Hand.  If they do well with our products, we all do well."
Hand Family Companies owns and operates distributorships in six cities:  Clarksville, Cookeville, Chattanooga and Memphis in Tennessee, and Hopkinsville and Owensboro in Kentucky.  In addition to Anheuser-Busch products, the distributorships handle products from numerous other major suppliers, including Yuengling, New Belgium, Crown, Hansen (Monster energy drinks), Calypso, Icelandic Water, Nestle, and more.
Hand Family Companies is owned and operated by Charles W. Hand, CEO; Charles Hand Jr., President and Chief Operating Officer; Charlsie Hand Lankford, Property manager; and Aimee Hand, Finance Manager.