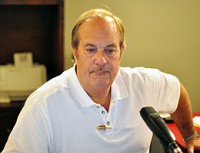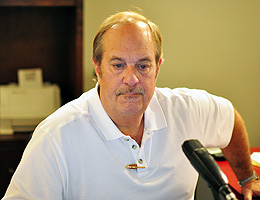 Montgomery County, TN – The Montgomery County Sheriff's office denies they conducted any investigation into an anonymous e-mail at the center of a controversy at the Clarksville-Montgomery County Regional Planning Commission.
Montgomery County Sheriff's spokesman Sgt Ted Denny said "The sheriff's office has not conducted any investigation concerning an e-mail at the planning commission at the request of Mabel Larson."
In an exclusive story reported by news radio WJZM and Clarksville Online, and according to public record, John Spainhoward, an employee at the Regional Planning Commission, filed a grievance against Ms Larson, who he felt threatened his job after an anonymous e-mail was sent to various media outlets, claiming Ms Larson violated ethics policies.
For more on that story, read: Clarksville Montgomery County Regional Planning Commission Employee files grievance against Planning Commission Member
Ms Larson allegedly told Mike Harrison, chairman of the Regional Planning Commission, "Mike, there was a court order requesting the FBI look into this investigation and they have done so and I know who sent the e-mail."
Clarksville Online/WJZM has not been able to find any legal paperwork in Chancery Court or the Circuit Court Clerk's office regarding any "court order" warranting any investigation involving Mabel Larson, John Spainhoward, or the Regional Planning Commission.  For a "court order" to initiate any investigation, a complaint must be filed and recorded at the County Clerk's office.
Meanwhile, Interim Planning Director Audrea Smithson, acting according to Regional Planning Commission policy, said in her notarized affidavit about the grievance, "It is my opinion that a further investigation is warranted.  I believe, Ms Larson who is a member of the Executive Committee, should remove herself from this grievance procedure, due to the fact that this complaint is in reference to her.  It is also my responsibility to follow appropriate procedures to eliminate the potential for any legal action that could be taken against our agency that would spend taxpayer monies.  This issue was not brought to me and Ms Larson addressed Mr. Spainhoward, without my knowledge, during normal office hours."
The next step in the grievance process will have the complaint brought before the full planning commission.  Commission chairman Mike Harrison said a meeting will be scheduled for next week to hear the complaint.  Those meetings are open to the public, and Clarksville Online/WJZM will continue to cover this story.