Clarksville, TN – The weekly Clarksville Parks and Recreation Department Recreation Report provides Clarksvillians with a glimpse at the activities and events that are available from the Parks and Recreation Department for them to enjoy together as a family.
This weeks highlights include:
Jammin' in the Alley
Movies in the Park
Clarksville Downtown Market
Get your pool pass today!
National Trails Day Clean-up
Youth League Opening Ceremony
Summer Youth Program Begins June 4th
Jammin' in the Alley
The City of Clarksville and U.S. Bank will kick off this season's free concert series with Mike Bryant, Friday, May 18th in downtown Clarksville's Strawberry Alley. Free concerts begin at 7:00pm and take place every third Friday of the month thru October. Come ready to eat, dance and have fun!
For a complete schedule, go to www.parksafterdark.com.
Movies in the Park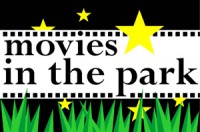 Join us Friday, May 18th, at Heritage Park soccer fields for the viewing of "Moneyball"- rated PG-13. Come early to save your spot and check out "move before the movies" before the movie begins at dusk. Be sure to bring your picnic blankets and lawn chairs. Concessions also will be available.
Admission to the movie is free.
Clarksville Downtown Market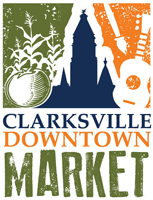 Come to Public Square every Saturday from 8:00am to 1:00pm, beginning May 19th, for the Clarksville Downtown Market.
The market will feature fresh, locally grown produce, nursery stock, handmade craft items, and other seasonal commodities. You can also find baked goods, home décor, seasonal flowers and more!
The first 300 guests to the first market, May 19th, will receive a free market tote!
Get your pool pass today!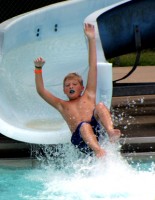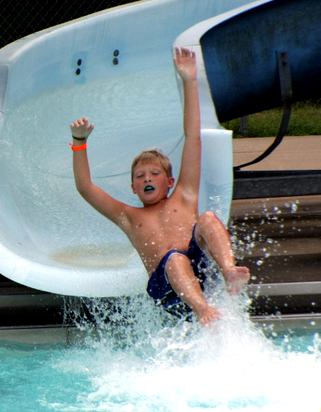 Our five public pools will open on Saturday, May 26th for the summer season. Pool pass sales are currently underway! To accommodate the pool pass sales, passes are also available for purchase at any of the three community centers through June 1st.
Want to save some time in line? Here are a couple of tips to cut your wait time.
Create or update your family's account online at http://RecPro.CityofClarksville.com.
Email a photo of each family member on your pool pass (with their names) to . We can add them to your account before you arrive.
Bring your completed form with you. A printable registration form is available at http://RecPro.CityofClarksville.com under the "Links" section.
National Trails Day Clean-up

On Saturday, June 2nd from 8:00am to 10:00am, join the "Friends of the Greenway" at the Clarksville Greenway to celebrate the 20th anniversary of National Trails Day by working to improve and maintain the trail.
National Trails Day, organized by the American Hiking Society, is celebrated across the country as a way to inspire the public to discover and learn about our nation's trail system. Those interested in volunteering can contact Melissa Adkins at 931.645.7476.
Youth League Opening Ceremony
Our youth recreation leagues will kick off the season with an opening ceremony at 10:00am June 2nd at Heritage Park.
All teams are encouraged to attend and wear their uniforms. Individual and team pictures will be taken.
Summer Youth Program Begins June 4th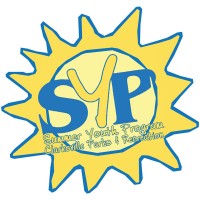 Every summer, school gymnasiums are modified to a "Community Center" atmosphere from 9:00am to 3:00pm, Monday- Friday, with table games, tournaments, arts and crafts, and special activities. All children ages 6-12 are welcome to attend Explorer sites for FREE.
Once again, there will be teens-only sites at New Providence and Northeast Middle Schools and Moore Elementary for teens ages 13-16. Parent's permission is required for participation. Registration will begin May 29th at the community centers and June 1st at the school and housing sites.
For program locations and more information, please visit recpro.cityofclarksville.com.