Clarksville, TN – The weekly Clarksville Parks and Recreation Department Recreation Report provides Clarksvillians with a glimpse at the activities and events that are available from the Parks and Recreation Department for them to enjoy together as a family.
This weeks highlights include:
*NEW* Summer Night Lights
Yoga in the Park
Self-Defense Class
Friends of the Blueway
Private Pool Rentals
Get your pool pass today!
Movies in the Park
*NEW* Summer Night Lights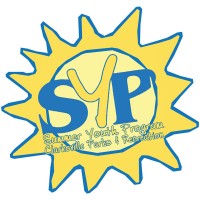 Beat the summertime blues this year! The City of Clarksville Parks & Recreation Department along with Manna Café, L.E.A.P. Organization, Workforce Essentials, Miller-Motte Technical College, BFS Insurance and Coca-Cola® will be offering extended hours and lots of great activities at two Parks & Recreation facilities as a part of the Mayor's Summer Night Lights program.
Summer Night Lights is free and open to youth and families of all ages.
Summer Night Lights will feature two locations of summer fun, the Kleeman Community Center and the Burt-Cobb Community Center coupled with Dixon Park, beginning Thursday, June 14th. Summer Night Lights kicks off at the Kleeman Community Center, located at 166 Cunningham Lane. Festivities at this site will occur every Thursday from 6:00pm to 9:30pm and will include a basketball league, fitness classes, organized games and more!
The Burt-Cobb/Dixon Park site, located at 1101 Franklin Street and 117 South 10th Street, will be offering an outdoor basketball league, organized games and more, each Friday evening from 6:00pm to 10:30pm.
Summer Night Lights will run weekly, through Friday, August 3rd.
Yoga in the Park
The Parks & Recreation Department has teamed up with the YMCA to provide a free 6-week yoga session, beside the calming Cumberland River at McGregor Park. Session began May 16th, but participants can join at any time. Classes are held on Wednesdays and Fridays from 6:00am to 7:00am Register online at recpro.cityofclarksville.com.
Self-Defense Class
The Burt-Cobb Community Center will host a self defense class for women who are looking to learn more about protecting and defending themselves Tuesday, May 22nd from 5:00pm to 7:00pm. The class is free, but registration and a Community Center ID card are required to attend. ID cards cost only $5.00 for an entire year! Purchase yours today at any of our centers or our main office.
Friends of the Blueway
Are you interested in learning more about Clarksville's Blueway project?
If so, come to the Kleeman Community Center on Thursday, May 24th from 5:30pm to 6:30pm to find out how you can get involved.
Private Pool Rentals
Private rentals are available Friday-Sunday from 6:00pm-8:00pm at the following pools: Smith, Beachaven, New Providence, Bel-Aire, and Swan Lake. Reservations can be made by calling the Parks & Recreation main office at 931.645.7476 beginning June 1st.
For rates and other information, visit www.cityofclarksville.com.
Get your pool pass today!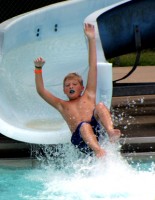 Our five public pools will open on Saturday, May 26th for the summer season. Pool pass sales are currently underway!
To accommodate the pool pass sales, passes are also available for purchase at any of the three community centers through June 1st.
Movies in the Park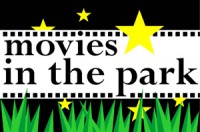 Join us Saturday, June 2nd, at Heritage Park soccer fields for the viewing of "Tangled"- rated PG. Come early to save your spot and check out "move before the movies" featuring kid's Zumba, before the movie begins at dusk. Be sure to bring your picnic blankets and lawn chairs.
Concessions also will be available. Admission to the movie is free.