Written by Brian Walker
Montgomery Central Little League is hosting the District 9 Ten Year Old baseball tournament.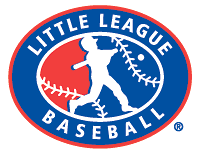 Cunningham, TN – Stewart County defeated Clarksville National White 15-5. Brandon Carrol was the winning pitcher. Carrol  and Joe Thomason both hit a triple and a double during the contest.
Clarksville National Blue survived against Northwest in a pitcher's duel 3-2. Gavin Hams stuck out 11 for Clarksville National Blue, while Aaron Derrheart and Gabe Sibert combined to strike out 12 for Northwest.
St. Bethlehem downed Montgomery Central 10-0 behind the pitching of Dakota Danner. Danner struck out 8 and had a double to help his cause. Shawn Scott added two singles for St. B.
Woodlawn rallied with 10 runs in the top of the sixth inning to beat South Cheatham #1. Jake King had three hits for Woodlawn. Ethan Pennington and Hayes Biemesderfer each added two hits.
The loser's bracket of the double elimination tournament will be played the next two nights.
Wednesday Night's Games
6:00pm – Burns vs Clarksville National White
8:00pm – Hickman County vs Montgomery Central
Thursday Night's Games
6:00pm – South Cheatham #2 vs Northwest
8:00pm – Dickson County vs South Cheatham #1
The ball fields are located behind the Montgomery Central Elementary School at 4011 Highway 48, Cunningham TN.
St. Bethleham vs. Montgomery Central Photos
Clarksville National White vs. Stewart County Photos
Northwest vs. Clarksville National Blue Photos
Woodlawn vs. South Cheatham #1 Photos