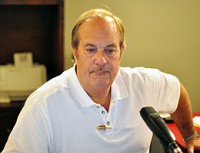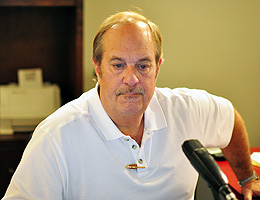 Montgomery County, TN – In an exclusive interview with Clarksville Online, Montgomery County Mayor Carolyn Bowers described former Montgomery County Animal Control Director, Karen Josephson, "A complete failure."
"We tried to get her to comply with requirements necessary in her department to no avail. We offered technical support to get more computerized, we encouraged her to spend the money in her budget to make improvements for the facility and the staff, but we got nowhere," Bowers claims. Mayor Bowers terminated Josephson on Monday, July 16th.
Josephson had brought an enormous amount of attention to the animal problem in Clarksville-Montgomery County upon her arrival. She desperately tried to work with the various animal rescue organizations in the community, but was faced with the non-stop "bickering" that goes on between those organizations, and the "turf" wars that add to the problem.
"I was pleased with her adoption efforts, and reduction in the shelter's "kill" rate, but when you hire somebody to run a department, you trust in their ability to do the job, and she just wasn't getting it done," said Bowers. "The facility just was not clean, there were animals everywhere, even in her office, and she wasn't even buying cleaning supplies for the facility," Bowers said.
Josephson has not publicly responded to her termination, but released a statement through her attorney's office that denied the claims behind her firing.
The State of Tennessee is currently conducting an audit of the Department after some "red flags" from her previous position in Cheatham County. Mayor Bowers contends that there are "Receipts not accounted for at this time", but wouldn't comment any further about the audit. The audit is expected to be completed by next spring, which has led some critics of the Mayor's actions to assert that "It will be swept under the rug and we'll never know the truth."
Mayor Bowers has selected Sheriff's Department Resource Officer Tim Clifton to be the "Interim" director of Animal Control, and says the position has been posted for applicants to apply. When asked if the county was working to move Animal Control under the control of Sheriff Norman Lewis, Mayor Bowers said, "It's been discussed at various committee meetings in the past, but I haven't spoken to Sheriff Lewis recently, since he is still recovering from some health issues."
We will have a series of ongoing stories about Montgomery County Animal Control and the direction that Mayor Bowers intends to take the department.