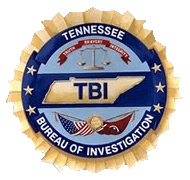 Nashville, TN – The Tennessee Bureau of Investigation today released the first-ever study of crimes against the elderly as reported by Tennessee law enforcement agencies through the Tennessee Incident Based Reporting System (TIBRS) from 2009 through 2011.
The report is an analysis of Group A offenses classified as crimes against persons and crimes against property where the victim of the crime was age 65 or older.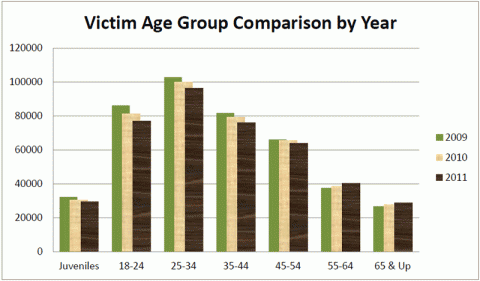 The report showed a slight increase in the number of elderly victims each year over the three year period even though the total number of victims of crime decreased over the same period. Elderly victims increased 7% between 2009 and 2011 where the total number of victims decreased by 5%. Four Group A categories were analyzed: robbery, burglary, assault and fraud. The 2010 census documented that the elderly population represents 13.4% of the United States population.
Elder abuse can present itself in multiple forms including fraud, assault and neglect and is broadly defined as the mistreatment or abusive behavior toward older adults. The elderly are vulnerable targets of crime due to the commonly found characteristics of the age group such as diminished physical capacity and mobility. They are also targeted in fraud and identity theft cases. The Tennessee Adult Protection Act under Tennessee law requires the reporting of adult abuse, neglect or exploitation by individuals suspecting adult abuse.
Highlights of the "Crimes Against the Elderly Report"
Just over 6% of all victims reported in incidents between 2009 and 2011 were elderly.
Burglary is the most often reported offense committed against the elderly followed by vandalism and theft- all other larceny.
One in 10 burglary victims were 65 years or older accounting for more than 20% of all crimes committed against the elderly each year from 2009 through 2011.
More than 46% of robbery offenses against the elderly occur at home.
Between 2009 and 2011, 6,275 fraud offenses were reported as having an elderly victim which accounts for nearly 13% of all fraud victims.
Offenders of assault offenses are overwhelmingly known to elderly victims. Of the 2,896 assault offenses, 41% were committed by family members.
A total of 65,220 offenders committed crimes against the elderly between 2009 and 2011. Males were two times more likely to offend against this population than females.
The intention of this study is to give perspective to the ongoing issue of elderly victims of crime and to be informative and useful. Click here to view the "Crimes Against the Elderly Report 2009-2011" in its entirety.